People Top 5
LAST UPDATE: Tuesday February 10, 2015 01:10PM EST
PEOPLE Top 5 are the most-viewed stories on the site over the past three days, updated every 60 minutes
Seeking Ylenia
Italy's Vanna White Drops Out of Sight on a Visit to America
YLENIA CARRISI SEEMED DESTINED FOR A
life in show business. She was, after all, the granddaughter of the late matinee idol Tyrone Power and the daughter of Romina Power and Albano Carrisi (who goes by the stage name Al Bano), a popular Italian singing duo. As a teenager she briefly became Italy's Vanna While, turning the letters on
La Ruota della Fortuna—Wheel of Fortune
. But at 23, she changed careers; her true calling, she decided, was to write novels.
For her first book, she planned a gritty account of the life of down-and-out street musicians in New Orleans, a city she visited briefly last summer. She began her research by flying to the Big Easy last Dec. 30 and checking into a $23-a-night room in Le' Dale, a hotel frequented by transients located five blocks from the French Quarter. A week later she left the hotel around 11 a.m. and never returned. By mid-January, when Ylenia hadn't made contact by phone, her parents in Rome were frantic. They called a family friend, who reported her missing to the New Orleans police on Jan. 18. She has yet to be found.
Though police have not uncovered any hard evidence that Carrisi met with foul play, her parents, who flew to New Orleans after she was reported missing, fear she might have become entangled in a dangerous real-life drama. "I've heard a lot of strange stories in New Orleans about white slave trade and girls being abducted for black-magic rites," says Romina Power, 41, who is Tyrone Power's daughter by actress Linda Christian, now 70. "I believe she is being held somewhere against her will."
Whatever happened to Carrisi, her parents believe there is one person who may know more about her disappearance than he has so far revealed: Alaxander Masakela, 54, a gray-bearded musician who plays a cornet for tips on street corners. Carrisi met Masakela—described by fellow street musicians as a yarn spinner with a penchant for charming young women, usually tourists—during her summer trip to New Orleans. When she checked into Le' Dale in December, Masakela was with her. "They seemed out of place together, but I thought maybe they were just helping each other out," says Patty Eagle, the hotel's night manager. "She specifically asked for a room with two beds. I don't believe they were romantically involved."
No one at the hotel paid much attention to the comings and goings of the unlikely pair until a week after Carrisi's disappearance, when Masakela was evicted after allegedly trying to pay the room bill with unendorsed traveler's checks. "He asked if we could keep some stuff for a few hours," says Eagle, "but he never came back." Unclaimed was Carrisi's backpack, filled with clothing and personal effects.
In late January police found Masakela on the street and pulled him in for questioning. In a face-to-face meeting with Carrisi's father arranged by the police, Masakela denied knowing anything of Carrisi's whereabouts. Later, Masakela told reporters, "All of a sudden, I'm the Simon Legree in all this, and it's not justified." A few days later Masakela was arrested—but not because of Ylenia Carrisi. A former girlfriend accused him of rape. Details of the incident have never been released, and the charges were dismissed on March 10. Since then, Masakela has dropped out of sight.
While Carrisi's parents remain convinced that he somehow put their daughter "under a spell," there may be another explanation for Ylenia's disappearance. Near midnight on Jan. 6, the day Carrisi was last seen leaving Le' Dale dressed in a long flower-print dress and waist-length jacket, a young blond woman in similar clothing was spotted at a park by the Mississippi River. Albert Cordova, a security guard, noticed the woman sitting on a wharf, staring out at the river, and asked her to move along because the park was closed. "Well," he recalls the woman saying, "I belong in the water anyway." With that, she stood up and dove headfirst into the river—jacket, dress and all.
Cordova frantically pleaded with her to return to the wharf, but she swam casually away from the shore. "It was clear she was a very strong swimmer," says Cordova. "This wasn't a suicide. I thought, 'Oh, she's just playing with us.' " Cordova and a security guard from a nearby riverboat stood helplessly as the woman gradually swam toward the Mississippi's main channel, with its swift current and treacherous undertow. Finally, a tanker came barreling down the river, and the woman panicked. "All of a sudden she started screaming for help," Cordova says. "Then she went down once, twice, and after the third time she didn't come up again."
A Coast Guard search turned up no sign of the woman's body, which may have been washed out to sea. Given the timing of the incident and Cordova's description of the woman's clothing, police suspect she may have been Carrisi. However, the riverboat security guard didn't gel a good look at the woman, and Cordova has his doubts. "Based on the photographs the police showed me, I'd say it wasn't her," he says. "But it could have been. I don't know for sure. It was dark."
Carrisi's parents refuse to believe the swimmer was their daughter. They point to a reported sighting of Carrisi a day later by a Croatian fisherman who was visiting New Orleans. The man was shocked when he made an offhand remark in Croatian about a woman's good looks and she thanked him in Italian. "He bumped into the girl in the street and turned around and looked at her really close," says Power. "When he saw photographs of Ylenia in the paper, he identified her as the same girl."
Power's hopes have also been buoyed by her conversations with various psychics. "You know, we live on two different levels," Power says. "One is the daily, normal, routine level. The other is a level of ultra-sensitivity. As a mother, I know Ylenia is alive...somewhere. Yes, yes, yes. I'm absolutely convinced."
DAVID GROGANRON RIDENHOUR
in New Orleans and PEGGY POLK in Rome
Contributors:
Ron Ridenhour,
Peggy Polk.
Advertisement
Today's Photos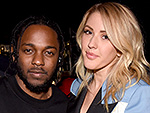 Treat Yourself! 4 Preview Issues
The most buzzed about stars this minute!