People Top 5
LAST UPDATE: Tuesday February 10, 2015 01:10PM EST
PEOPLE Top 5 are the most-viewed stories on the site over the past three days, updated every 60 minutes
Picks and Pans: Pages
Book Note
Spy magazine's "Separated at Birth" feature meets computer technology meets drawing mustaches on posters in this amusing little collection of composite pictures of famous faces.
Burroughs, an actor-comic-stunt-man with a quirky sense of humor who once created a 32-by-50-foot T-shirt for the Statue of Liberty, is not really daring. He doesn't try, for instance, the promising blend of Hillary Clinton and House minority whip Newt Gingrich. He also makes some strange matches, like merging John Wayne with supremely twitty English author and actor Quentin Crisp, but most of his morphs are innocuous and some, such as Macaulay Culkin combining with a troll doll and Michael Jackson becoming one with Barbie, are downright inspired. Keith Richards with Barney the dinosaur is fun too, though Saturday Night Live had a better juxtaposition: Richards and cartoon villain Skeletor. (Contemporary, paper, $6.95)
by Valerie Martin
Sexy, absorbing and insightful, Valerie Martin's latest novel (following her acclaimed Mary Reilly), explores the struggle for power between men and women, nature and civilization, in three mesmerizing tales of very different women whose lives are unraveling.
Ellen Clayton, the vet at the New Orleans Zoo, tries to hold on after her faithless husband of 20 years leaves her for his young secretary. Camille, lonely and depressed, looks after the big cats at the zoo and fantasizes about relationships with sexually and emotionally abusive men.
Juxtaposed with the contemporary stories of Ellen and Camille is the gothic tale of Elisabeth Boyer, the Catwoman, a Creole beauty in antebellum New Orleans who was hanged for murdering her sadistic husband.
Martin fuses these stories of betrayal into a compelling narrative about human nature, passion and animal instinct, evoking the New Orleans of both centuries with equal clarity. Imaginative and profound, The Great Divorce is a great read that tackles important issues without sentimentality. Despite the inherent sadness and futility that Ellen, Camille and Elisabeth confront, the novel offers a note of hope. "I think," Ellen tells her daughter when a young jaguar at the zoo survives an illness, "this time we win." (Doubleday, $22.50)
by Janice Woods Windle
Tracing her female ancestors through Texas history, Janice Woods Windle combines fact, fiction and family lore into a sweeping historical novel that begins at the Alamo and finishes in modern times. Filled with characters both real and imagined, True Women paints a fine portrait of Texas and pioneer spirit, but the narrative falls flat.
Told through the stories of three women, there is, however, plenty of adventure. Euphemia flees Santa Anna and faces down Comanche warriors; Georgia murders the heinous Yankee captain George Haller, who takes over her plantation after the Civil War; and Bettie follows Texas into the new century. But these women could use some of Scarlett O'Hara's spice. Mythically brave, strong and beautiful, they plant fields, fight Indians and disease, bury their children, birth calves and send their men off to fight one war after the other. Crucial issues like women's rights, slavery, the forced expulsion of the Indians are raised but never probed.
Windle's exhaustively researched novel, chronicling war and prosperity, succeeds both as legend and romance. If the larger themes fall by the wayside, one irony is clear: The more successful the women are in civilizing the frontier, the less they are permitted to participate in social and political change. (Putnam, $22.95)
by Linda Chase and Joyce St. George
When some enterprising TV producer lays hands on this terse, gritty novel (and one surely will), the series may be called NYPD Lace and should feature as much in the way of sex, violence, sticky relationships and human foibles as the Blue variety. In Cover, fictional investigator Tina Paris is one of only two women assigned to the Office of the Special Prosecutor, the group set up by New York City's Knapp Commission in 1970 to ferret out misdeeds among the ranks of the city's intractable criminal-justice machine.
Sometimes she's down and dirty in jeans and sneaks, tracking a murderous detective through the belly of Brooklyn where even "the cashiers of take-out Chinese restaurants stand like bank tellers behind counters covered by bullet-proof Plexiglas with slots too narrow for a gun barrel." And at other times, Tina slips into a little black dress to woo a mafioso who is getting too friendly with a judge (now, where can she hide that body mike?). Along the way, she turns out her married lover, who won't leave his wife, and lakes up with a cop who becomes a suspect in one of her cases.
Throughout, Paris endures the sexual and racial (she's half Puerto Rican, half Italian) chauvinism of her male comrades with admirable patience. And it is her team that backs her up at the gripping conclusion of Cover, when her investigations converge in a nightmare of action and surprise revelations.
Cover's defiant realism is hard-won. Coauthor Chase is a TV scriptwriter, and St. George, now a community-relations specialist with her own consulting firm, served as the only woman undercover investigator for the special prosecutor in New York City for six years. So make a place for them on the shelf along with such ex-cop authors as Kim (Rush) Wozencraft and Dorothy (False Witness) Uhnak. They have earned their badges. (Hyperion, $19.95)
by Stephen Wright
If you're looking for a page-turner, read no further. But if you're a high-octane prose addict who takes pleasure in watching an author torquing up everyday life until even the banal has the power to perforate the senses, then you've found the right book.
According to Wright, we live in a culture where too much free time and a gulf between the haves and have-nots is breeding gratuitous acts of cruelty. In this novel we watch how such a state affects a group of well-educated, acquisitive Americans who have nothing to do with one another in any narrative sense. The link between them is a character named Wylie Jones, who suddenly abandons his upper-middle-class life and begins roaming around America, either committing acts of murder or seducing women under different aliases.
Going Native, a more elegant way of saying "reverting to the primitive," is a well-chosen showcase for Wright's raw, poetic sensibility. Author of the 1983 novel Meditations in Green, he portrays the effects of violence with hypnotic intensity. An ex-hippie truck driver gets knifed by a hitchhiker, and the blade stuck in his belly pulses to the rhythm of his dying heart. A well-educated woman about to be gunned down at close range in her own kitchen "could see the terrified mouse that was her mind running round and round, searching for an exit." Composed of panoramic prose and comically hip dialogue, Going Native has the impact of an X-acto knife slitting open the bloated belly of American life. (Farrar Straus, $22)
by Anchee Min
When Anchee Min was 9 years old, she was the perfect revolutionary. She had memorized Mao's Little Red Book, sang heroic operas and was head of her school's Little Red Guard. The year was 1966, and the Cultural Revolution had just begun to turn Chinese society inside out. Too young to understand the public criticisms and purges, Min thought she was fighting for the "final peace of the planet." Then the hardship and terror caught up with her.
Red Azalea is her achingly beautiful memoir of the time, a story remarkable for its absence of anger or recrimination against the Communist Party and Chinese government. Told to serve the revolution as a peasant when she turned 17, Min left her family in Shanghai and joined the Advanced Seventh Company to plant rice near the East China Sea, toiling 16-hour days in muddy, leech-filled water. Two years later she returned to Shanghai to compete with three other women for the title role in Red Azalea, a film project based on the revolution, written by Mao's wife.
Min contrasts the gray regimen of her society with her own passions, first for a female lover in the army and later for a mysterious man who supervises the production of Red Azalea. Each secret rendezvous and illicit tryst—whether in a Shanghai bathhouse or a Buddhist temple brimming with scents of incense, jasmine and the crush of worshippers—is all the more poignant in a country where personal desires are politically dangerous.
Min emigrated to America in 1984, but in Red Azalea she has created a powerful sense of life in China during that country's most heartbreaking time. (Pantheon, $22)
>AN UNCONVENTIONAL WOMAN
"I'M IN LOVE WITH THIS GREAT HORSE-faced bluestocking," said Henry James of Mary Ann Evans, better known as George Eliot, the author of Middlemarch, which Virginia Woolf called one of the few English novels written for grownups. (The book has been reissued by Modern Library to coincide with the current PBS Masterpiece Theatre production.)
Born in rural Warwickshire in 1819, Eliot was a Victorian who ignored Victorian conventions. In an age when women writers focused on the heart or the hearth, she trespassed into such male domains as politics and law, writing coarse, provincial dialogue. Worse, she lived openly for 24 years with the married writer and editor George Lewes.
Eliot began her career as a translator and editor before turning to fiction. She took a male pseudonym ("George" in Lewes's honor) and published Adam Bede (1859) before her true identity was exposed. The Mill on the Floss (1860) and Silas Marner (1861) followed, but it was Middlemarch (published in installments 1871-2) that cemented her reputation as a major novelist.
Two years after Lewes's death in 1878, Eliot again courted scandal when, at 61, she married a man 21 years her junior. Several months later she died, leaving admirers from Robert Browning to Queen Victoria in mourning. "It was," said the British historian Lord Acton, "as if the sun had gone out."
Contributors:
Ralph Novak,
Louisa Ermelino,
J.D. Reed,
Joseph Olshan,
Thomas Curwen,
Ben Harte.
by T.S. Burroughs
Advertisement
Today's Photos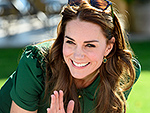 Treat Yourself! 4 Preview Issues
The most buzzed about stars this minute!