People Top 5
LAST UPDATE: Tuesday February 10, 2015 01:10PM EST
PEOPLE Top 5 are the most-viewed stories on the site over the past three days, updated every 60 minutes
Storming the Alamo
Yet Again, the Bastion of Texas Pride Is Under Siege


Not surprisingly, Buschbacher's proposal, which the city has approved in hopes of staking a claim to any loot, has infuriated the Daughters of the Republic of Texas (DRT), who have acted as official caretakers of the Alamo since 1905. Indeed the DRT and the Alamo are once more under siege—from a variety of people. Native Americans contend that beneath the chapel and surrounding area there is a vast cemetery, which they argue should be officially marked, containing the remains of Native American Catholics. Latinos, backed by a growing number of historians, argue that the DRT has focused too heavily—and uncritically—on the exploits of Bowie, Crockett and other Anglos in the Alamo at the expense of the nine defenders of Spanish or Mexican descent who also died in the battle. For Anna Hartman, the 70ish head of the DRT's Alamo Committee, the mounting attacks have begun taking a toll. "What it boils down to is that the Daughters are trying to do what they've done for 90 years," says Hartman. "And what we're getting is hell."

But if Hartman and the DRT are taking heat, they at least are around to defend themselves. Not so the defenders of the Alamo. Rebutting the legend of selfless patriotism that has long surrounded Crockett, Bowie and the others, a new generation of revisionist historians depicts them as almost comical scalawags. Author Jeff Long, in his 1990 book Duel of Eagles (Morrow)—researched at the DRT archives in the Alamo—characterizes Davy Crockett as a notorious liar who actually surrendered to the Mexicans and was executed after the battle. He links Bowie to the slave trade and land fraud and says Col. William Barret Travis, the commander of the Alamo, was a womanizer riddled with venereal disease.

Lately even some people sympathetic to the revisionists wonder if things haven't gone too far. "Why bring this up? The defenders were courageous," says local historian Gilberto Hinojosa. "We all have weaknesses."

Meanwhile Hartman and the DRT see a move afoot to turn the Alamo into a gaudy, Disney-esque theme park. (The site is already the biggest tourist attraction in Texas, drawing 3 million sightseers a year.) That may be slightly alarmist. Several years ago Fess Parker, the definitive TV Davy Crockett and now a successful vintner in Northern California, did help float a plan to expand the historic site in what seemed to be good taste. In recent months Parker once again visited San Antonio and underscored the benefits of such a project.

In the meantime, Buschbacher's archaeological dig, which has been temporarily put on hold because of financing difficulties, may provide Hartman with the last laugh. She contends that she is a living descendant of Jim Bowie's. If any treasure is found, says Hartman, "I'll be the first in line to claim what's down there."

JOSEPH HARMES and BOB STEWART in San Antonio


IN TEXAS, NOTHING STIRS MORE PASSION with less provocation than the Alamo. Back in 1982, for instance, even local metalheads were outraged when rocker Ozzy Osbourne publicly relieved himself just outside the shrine before a concert. But that was nothing compared with the furor that has lately engulfed the 230-year-old chapel in downtown San Antonio. In recent months treasure hunter Frank Buschbacher, armed with old documents and intriguing readings from ground-penetrating radar, has set in motion a plan to tear up the street in front of the Alamo. His goal: to find a hoard of silver and gold supposedly stolen from Native Americans and stashed in a well by frontier hero Jim Bowie, just before he, Davy Crockett and some 200 other Alamo defenders were wiped out by Mexican troops on March 6, 1836. "No man goes into battle expecting to die that day," says Buschbacher. "The treasure had to be the reason they stayed, facing insurmountable odds."
Advertisement
Today's Photos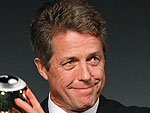 Treat Yourself! 4 Preview Issues
The most buzzed about stars this minute!