People Top 5
LAST UPDATE: Tuesday February 10, 2015 01:10PM EST
PEOPLE Top 5 are the most-viewed stories on the site over the past three days, updated every 60 minutes
Picks and Pans Main: Song
This Is Me
Like gumbo, the venerable Neville Brothers are one of New Orleans' tastiest exports. This first live album in a decade, culled from various stops on their recent global tour, finds the four siblings living up to their reputation as a devastatingly good live act, navigating the warm waters of funk, pop, jazz and gospel with grace and passion. To listeners weaned on the computer-driven sterility of much of today's black pop, the Neville Brothers' organic approach and peace-brothers-and-sisters rhetoric may seem passé, and their back-dated bonhomie with its God-is-watching-you sermonizing can seem corny. But timeless songs like "Yellow Moon," "Sister Rosa" and Aaron Neville's honey-voiced interpretation of "Amazing Grace" go a long way toward explaining why these Renaissance soul men continue to attract new fans. (A & M)
Pantera
Heavier than a spoonful of star matter, Pantera's third album makes one wonder how Judas Priest was ever considered dissonant. Guitarist Dimebag (formerly Diamond) Darrell sets an abrasive chug over which a rabid Phil Anselmo spews profane lyrics about sex and religion. (Singing is heard exactly once, on Black Sabbath's "Planet Caravan.") Pantera's speed metal is not particularly fast: more pile driver than jackhammer, it's just brutal.
"We've grown into a monster!" Anselmo grunts on "Strength Beyond Strength," the bombastic first track. And Pantera has. Driven sold 186,000 copies its first week, debuting at No. 1 on the
Billboard
chart. For a band viable for its lack of viability, this may be a problem. Kids picked up on Pantera because they couldn't gel it on MTV or the radio. Now that they can, Beavis and Butt-Head may withdraw their "Cool!" (East West)
Various Artists
The movie
BackBeat
tells the story of the Beatles in 1960, when they were a bar band rocking in the dives of Hamburg, Germany. To recreate those raw, hungry times, soundtrack producer Don Was assembled a dream team of alternative rockers, including Sonic Youth's Thurston Moore and R.E.M.'s Mike Mills, with Afghan Whig Greg Dulli duplicating John Lennon's husky-growl and Soul Asylum's Dave Pirner doing Paul McCartney justice. These slacker all-stars play such Mop Top classics as "Twist and Shout" with the careening intensity of a bunch of punks, which is exactly what the Beatles were before they were fab. And Was wisely anchors the whole deal with intentionally rough, first-takes-only production. Great art? No, but
BackBeat
is an infectious labor of love that revives a time worth reliving. (Virgin)
Indigo Girls
The mood Indigo is increasingly bold and assertive. The sixth album from this Atlanta duo evinces little of the gentleness and passivity we have come to associate with folk music. But then Emily Saliers and Amy Ray have always had a distinctive knack for investing prettiness with passion. This time even their acoustic guitar strumming is emphatic. Though their lyrics continue to focus on personal issues like self-discovery the fervor with which they sing makes everything sound like protest songs. All that heightened drama can gel wearisome, so the rare softer songs, like "Fare Thee Well," are a welcome ameliorator. But since it's clear the Indigo Girls come by their ardor honestly, let's toast them: Hail to thee, fiery spirits; fragile folk birds thou never wert. (Epic)
Randy Travis
Back in the mid-'80s, he was part of country music's vanguard, his back-to-basics balladry an antidote to the treacly country pop then clogging airwaves. Less than a decade later, Randy Travis is suddenly a conservative—a star who banks on a classy voice, not big-budget videos or flashy stagecraft. With
This Is Me
, he also emerges as rightful heir to such higher-grade mainstream stars of the '50s and '60s as George Jones and Buck Owens.
Every song here is good, all of them guaranteed to appeal to Travis's strong-hold-the blue-collar, Opry-attending country fans of the South and Midwest who still appreciate a western swing-style shuffle like "Gonna Walk That Line" or stoic weepers like "The Box," the sort of quiet homily on family values that Travis excels at. He may be a former fair-haired boy, but listen to him fight back sans gimmicks—the only way, thank heaven, that Travis knows how. (Warner Bros.)
Contributors:
Tom Sinclair,
Corey Levitan,
Amy Linden,
David Hiltbrand,
Tony Scherman.
The Neville Brothers
Advertisement
Today's Photos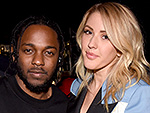 Treat Yourself! 4 Preview Issues
The most buzzed about stars this minute!