People Top 5
LAST UPDATE: Tuesday February 10, 2015 01:10PM EST
PEOPLE Top 5 are the most-viewed stories on the site over the past three days, updated every 60 minutes
Star Under Siege
Actor Timothy Busfield Fights Charges of Sexual Harassment of a Teenager
Saint Paul Pioneer Press
when the headline caught her eye: "Teen's Suit Alleges Assault By Actor." Others may have been shocked at the allegations against
thirty something and The Byrds of Paradise
star Timothy Busfield, 36, known in his private life as a devoted family man; Gentilini and Layer say they were not. "It seemed he could be very capable of what that girl was accusing him of," says Layer, 23, a junior at the University of Minnesota who met Busfield last October. Says Gentilini, 37, a legal secretary and divorced mother of two who also encountered Busfield last fall: "I fell like calling that girl's lawyer and lolling him, "That guy's a creep.' "
The next day she did just that. Her sworn statement—detailing, like Layer's, a vulgar and unsolicited come-on by Busfield in a Minneapolis bar—has added a startling third note to the he-said she-said standoff that began on March 31 when a then 17-year-old Minneapolis high school senior charged Busfield with sexual harassment. In a $50,000-plus civil suit filed in Minnesota's Hennepin County district court, the girl, known as R.W., alleges that last October, when Busfield was in town filming Columbia Pictures' family baseball movie,
Little Big League
, due out in July, he invited the young extra into his trailer, gave her a few drinks, kissed her, fondled her and asked her—in vain—to have sex with him. When she complained to the production company, she charges, she was fired from her $50-a-day job. "Like any kid, she was thrilled lo be involved in a movie," says R.W.'s attorney, Jim Wicka. "Now," he adds, "she is in counseling, trying to get her life together."
Busfield has vehemently denied all of R.W.'s allegations (she did not report the alleged incident to police). He has also fired back with a suit of his own, charging not R.W. herself but Wicka and his two cocounsels with extortion, intentional infliction of emotional damage, defamation and with coercing R.W. into filing her suit. As Busfield's attorney, Andrew White, notes, she wailed five months after the incident allegedly took place to file her suit, which also included a separate charge of sexual assault by former Viking running back Keith Henderson, an extra on the film. (The alleged assault was reported to police, and Henderson has pleaded not guilty to charges of third-degree criminal sexual conduct.) Says White: "She struck us as a very troubled young woman."
Neither Busfield nor R.W. is commenting on the case. But in Clarksburg, Calif. (pop. 800), where Busfield lives with Jennifer, 32, his wife of six years, and their children, Daisy, 5, and Samuel, 2—all of whom were with him most of the lime when he was filming in Minneapolis—locals greet the allegations against their famous neighbor with considerable skepticism. An active member of the community, Bus-field sponsors an annual young playwrights' competition and helps run a children's theater, which performs in local schools. "He's as middle-of-the-road as you can get," says his friend and colleague Mark Cuddy, artistic director of the Sacramento Theater Company. "Tim has too much invested in his life being a solid life lo do something like this."
Both Layer and Gentilini say they have reason lo disagree. In a statement filed with the court, Layer, who works part-time as a receptionist at a St. Paul beauty salon, describes meeting Bus-field in early October at Cowboy, a Minneapolis country line-dance bar. They chatted amiably for a few minutes, she says, and then went their separate ways. Three days later they bumped into each other again, at the bar Rogue, where Busfield told her and her friends stories about life on the set of
Little Big League
. It wasn't until their third encounter—hours later in another nearby bar, Mission—that things took a darker turn, according to Layer. Engrossed in conversation with a friend, she says, she looked up to see Busfield standing at her side.
"It was like he turned into a different person," she says. "Out of nowhere he just started saying these completely inappropriate sexual things to me. I told him I knew he was married and he had children. He said they had left, that it was no problem if I went home with him because they were gone.... He wanted to have sex with me; he said he wanted to f—k me."
Stunned and embarrassed, Layer says, she turned her back on Busfield, but found him hard to discourage. "He'd disappear," she says, "then come back and start right in again." Finally, Layer told her roommate, engaged in his own conversation on her other side, what was happening. As she tells it, he listened in—and shot Busfield an angry glower. "Just the look on my roommate's face scared him," says Layer. "He ran out of the bar."
In her court statement, Gentilini tells a similar story. She had just finished dinner with a girlfriend, she says, when, at about 9:30 p.m., the two stopped for a drink at the Loon Cafe in the trendy warehouse district of downtown Minneapolis. Moments after they sat down at the bar, Busfield took the stool next to Gentilini and struck up a friendly conversation. Gentilini asked for his autograph for her son, and she and her friend gave Busfield bank deposit slips to sign. Gentilini says he pocketed her slip—which listed her home address and telephone number—and asked for another. "I didn't think much about it," she says, "just that maybe he was trying to flatter me."
She handed him another, she says, on which he wrote, "Karen—Unbelievable! Sexy! Wow! Timothy Busfield." Then, says Gentilini, "out of nowhere, he asked us when was the last time we'd been kissed." As Gentilini recalls, the other woman, after an awkward moment, turned away, and Busfield concentrated his efforts on her. "He said, 'Can I come home with you tonight?' That's when he started talking very explicitly about what he'd do to me sexually." She tried changing the subject, she says, even ignoring him—to no avail. After about 10 minutes, Gentilini took refuge in the bathroom. When she returned, she says, Busfield was gone.
But when Gentilini arrived home at about 11 p.m., she says, there was a message on her answering machine from Busfield. Moments later the phone rang, but she didn't pick up. "I knew it was him," she says. "No one else calls me that late on a weeknight." Busfield left another message, she says, and one more at 3 a.m. Two weeks later, says Gentilini, he called again. "He apologized about how he acted at the bar," she says, and he also suggested they have dinner. She refused. At around midnight that night, she says, another call woke her from sleep: "He said, I could lake a cab over and come up and have sex with you, and your kids would never know.' "
Gentilini turned him down, hung up and, she says, never heard from him again. She put the experience behind her—until she heard news of R.W.'s lawsuit. "I fell it was his word against hers," says Gentilini. Neither she nor Layer pretends to know what happened behind the closed door of Busfield's trailer. They are neither suing Busfield nor profiling by coming forward with their statements, they say. However, they do feel they owe it to Busfield's now 18-year-old accuser to tell their stories. "She's taken a lot on, and she's probably scared," says Layer. "If I can help, I want to. This is the right thing to do."
KAREN S. SCHNEIDER
MARGARET NELSON in Minneapolis and CAROLYN RAMSAY in Los Angeles
Contributors:
Margaret Nelson,
Carolyn Ramsay.
Advertisement
Today's Photos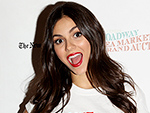 Treat Yourself! 4 Preview Issues
The most buzzed about stars this minute!