People Top 5
LAST UPDATE: Tuesday February 10, 2015 01:10PM EST
PEOPLE Top 5 are the most-viewed stories on the site over the past three days, updated every 60 minutes
Picks and Pans Main: Tube
Bonnie and Clyde: the True Story


Syndicated (Check local listings)

D+

Hi, folks, and welcome to The Newlywed Game with a hormone imbalance. Three couples compete to expose their sexual habits. As on Studs, created by one of this show's producers, one partner has already answered an array of PG-13 rated questions (i.e., "What's the sexiest thing in your spouse's closet?"). Then it's up to the other partner to guess what "intimate" details have been revealed.

Remember, all answers must be alliterative. What is the most annoying thing about Bedroom Buddies?

a) The smirking attempts at sensationalism with supposedly sexy asides that are as sensual as a Smurf;

b) host Bobby Rivers's maniacal mugging, which makes you want to muzzle his mug;

c) the trauma of being tweaked by these TV twits.

USA (Wed., Aug. 12, 9 P.M. ET)

B

Movies about evil psychopaths are as common to television as sitcoms with bratty kids. This latest entry into the deranged-killer derby, though, manages to maintain viewer interest longer than most. Michael (The Terminator) Biehn stars as the resident crazy, who befriends, then blackmails two college students (Henry Thomas and Jason Bateman) working with him on a Texas oil rig. Watching Biehn set his trap for these two naive rich boys is a twisted kind of fun. With his aw-shucks manner, Biehn seems more likable than the college kids he is terrorizing. But the ending devolves into the usual psycho-movie clichés, diminishing some of the excitement that Biehn brings to the project.

PBS (Wed., Aug. 12, 9 P.M. ET)

C

This feature film about a harried stockbroker (Stephen Lack) who pursues the woman of his dreams (Emmanuelle Chaulet) after spotting her at New York City's Museum of Modern Art is as stillborn as a still life.

The lush cinematography is the film's highlight. Director Jon Jost is intent on creating a series of pretty pictures rather than on telling a story. He shoots scenes in single long lakes, without cutting or camera moves. In film school this technique is undoubtedly popular, but on television it's as exciting as watching a painting dry.

HBO (Saturdays, 10:30 P.M. ET)

A

Garry Shandling, sometime host of The Tonight Show before he stepped out on his own, plays the laconic host of a network gab-fest bearing an uncanny resemblance to the Carson-era show. There's the veteran producer (Rip Torn), the sidekick (Jeffrey Tambor), also the perennial shill, and real celebrities appearing as themselves (including Carol Burnett and Dana Carvey). Shandling's laid-back comic style dovetails with the dry writing, creating a series that's the clear victor in the talk show wars.

Fox (Mon., Aug. 17, 8 P.M. ET)

B-

Starring Tracey (Life Goes On) Needham and Dana (Twin Peaks) Ashbrook, this TV movie focuses on the teen years of two of the Depression's most celebrated outlaws. While Needham and Ashbrook make a captivating criminal couple, the script strays too often from its shaky premise: that adolescent angst about the future, complicated by being raised by single mothers, helped lead to the couple's later taste for crime. There are more questions raised than answered, and in the end True Story falls short of its good intentions.

David Hiltbrand is on vacation.


Finding humor in politics (his season is about as challenging as finding broccoli in the While House kitchen. But that is not slopping the folks at Comedy Central, the all-comedy basic-cable channel beamed into 25 million homes, who have plans to make next week's Republican Convention in Houston as hilarious as they did last month's Democratic confab in New York City. From Aug. 17 to Aug. 20, starling nightly at 9 P.M. (ET), Al (Saturday Night Live) Franken will host two hours of speeches and interviews from the convention floor, to be supplemented by such in-studio bits as a round-table analysis by a panel of humorists. Maybe Comedy Central can take this sort of coverage to the next logical step: a George Bush—Bill Clinton debate moderated by Rip Taylor.
Advertisement
Today's Photos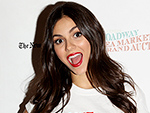 Treat Yourself! 4 Preview Issues
The most buzzed about stars this minute!