People Top 5
LAST UPDATE: Tuesday February 10, 2015 01:10PM EST
PEOPLE Top 5 are the most-viewed stories on the site over the past three days, updated every 60 minutes
Picks and Pans Main: Tube
Weekend Today


USA (Wed., Aug. 19, 9 P.M. ET)

C-

Mimi Rogers plays a calloused policewoman who has an impetuous affair with a guy (John Shea) whose previous lovers—with the exception of his unsuspecting wife (Alice Krige)—have all met violent ends.

The casting is seriously flawed. Rogers and costar Tom Irwin are about as believable as grizzled cops as Woody Allen would be playing a sumo wrestler. The movie's geography is pretty confused as well. One minute we're looking at the Chicago el, and the next, there are palm trees waving in the background.

ABC (Wednesdays. 9:30 P.M. ET)

B-

Reality programming has become so entrenched in the TV landscape that now we even have spoofs like this six-week sitcom, which is Cops meets Keystone Kops.

A camera crew follows around the police force of sleepy Vista Valley, Calif., whose members are played principally by Leo Burmester, Ron Eldard and Chris Mulkey.

Their squad cars won't start. Burmester gets outrun by a burglar carrying a bulky television set. Mulkey is such a hothead that he's under a restraining order not to come within 600 feet of his two young sons.

Once you get through the sad-sack premise, the humor is often obvious and overdone. But the show is well-acted and once or twice each half hour, genuinely amusing.

HBO (Sat., Aug. 22, 8 P.M. ET)

B-

James Woods stars as the notorious real-life lawyer Roy Cohn, who helped fuel the anti-Communist hysteria of the '50s as a prosecutor of Julius and Ethel Rosenberg for treason and as the chief aide to Sen. Joseph McCarthy. Cohn continued to be a controversial figure. He was disbarred in 1986, the same year he died from AIDS.

There must be an interesting story here, considering the cast of characters (Joe Don Baker plays McCarthy, Joseph Bologna plays Walter Winchell, Frederic Forrest is Dashiell Hammett, and Pat Hingle is J. Edgar Hoover). But this muddled movie never tells it. In the end, all we really know about Cohn is that he compulsively grabbed food off the plates of his wealthy dinner companions.

This is the type of role that sends Woods into a histrionic frenzy (he's particularly rabid in the courtroom scenes). But it's certainly not Woods's overacting that ruins this film, as it did his last TV biopic about Alcoholics Anonymous founder Bill Wilson. This movie sinks because of David Franzoni's jumbled, superficial script and because of its repulsive subject. Citizen Kane was a tragedy; Citizen Cohn is just a calamity.

NBC (Saturday and Sunday mornings, check local listings)

C

With its Saturday-morning cartoon lineup firmly mired in last place, W'A. divided to extend its morning newsmagazine overall seven days. Good idea; lousy delivery.

Taking over weekend anchor duties are a woefully mismatched duo: chipper Jackie Nespral, 26, a former newsreader for the Spanish language network Univision, and urbane Scott Simon, 40, longtime host of National Public Radio's Weekend Edition. The gingham dog and calico cat had better chemistry.

During the program's dreary debut, the two couldn't make transitions and kept stepping on each other's lines. It actually seemed to pain Simon to make eye contact with Nespral. Their banter was terrible. After he commented at length on Saddam Hussein's anti-U.S. posturing, she responded, "That's nice." Maybe the ghost of Gilda Radner's SNL character Emily Latella is still haunting the NBC studios.

The next week there was a noticeable effort to keep the two apart, as they alternated segments. That helped, as did a brisker pace and newsier focus. But the changes also made the show seem duller and less integrated.

It's good to have an adult alternative on Saturday mornings, but so far this one is ungainly. Bring back Yo, Yogi!


Hang in there, TV fans. We're almost out of the summer gauntlet, with the Olympics down and only this week's Republican Convention to go. It won't be easy. If there is any TV commentary more annoyingly self-satisfied than Bud Collins's pun-drunk effusions on tennis for NBC from Barcelona, it's got to be David Brinkley's cranky ramblings for ABC on politics.
Advertisement
Today's Photos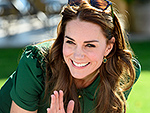 Treat Yourself! 4 Preview Issues
The most buzzed about stars this minute!