People Top 5
LAST UPDATE: Tuesday February 10, 2015 01:10PM EST
PEOPLE Top 5 are the most-viewed stories on the site over the past three days, updated every 60 minutes
Picks and Pans: Pages
Baby Doctor
The public perception of Dean Martin is that of a carefree singer ("That's Amore") whose concerns go no farther than the nearest bar stool and the prettiest set of legs. It is an image that Martin has nourished over the years. But it is only an image.
According to this compelling unauthorized biography, Dean Martin is a sour and difficult man who sought pleasure in the arms of an endless string of women. Once the lights dimmed, he was a melancholy and reclusive soul, the opposite of his carefully crafted persona.
Born in Steubenville, Ohio, in 1917, Dino Crocetti tried various jobs—steel-mill worker, card dealer—before changing his name to Martini, then Martin, and establishing himself as a nightclub singer, first in Cleveland and later in New York City. His attitude toward his finances was, Tosches reports, typically heedless. Signing percentage agreements with everyone offering him a contract, he was left in 1944 "with five percent of himself; fifty dollars, before taxes, from every grand he made."
In February 1946, Martin was booked into New York City's Havana-Madrid, sharing the bill with a young comic named Jerry Lewis. A few months later, the duo officially became a team, and by 1955 (with a rack of successful films and TV and radio shows behind them) they were earning more than $8 million a year. Ten years after their first meeting and at the very height of their popularity, the pair split, doing a farewell engagement at the Copa. Tosches, who interviewed Lewis, faults the singer more than the comedian: "Dean half-closed his eyes and said nothing. Then he looked straight at Jerry: 'You can talk about love all you want. To me, you're nothing but a f—ing dollar sign.' "
Martin continued to enjoy success, his records selling in the millions, his Vegas stage antics with Frank Sinatra and the rest of the Rat Pack earning the group a cult following. All the while, the book asserts, he flirted with wise guys ("I'm the only singer around who has 10 percent of four gangsters," he quipped to a Vegas audience), drank heavily and, for a time, abused the painkiller Percodan.
By the mid-'70s Martin's brand of sodden sexist hipster was becoming passé. His 1973 divorce from his popular second wife, Jeannie, and quick remarriage to a younger woman didn't help his public standing. In the '80s Martin's recording and TV career virtually evaporated, Tosches reports, and the 1987 death of his beloved son, Dino, an Air National Guard pilot, in a plane crash during maneuvers, plunged him into a grievous withdrawal. Nowadays he lives, still wealthy, alone in Bel Air. "All he needs is a television set and a western," Jeannie tells the author. "He was always content in a void. To tell you the truth, he's content today."
Dino is written with a hard attitude. Tosches (Hellfire) weaves his often angry, derisive tale through the minds and motives of many characters, now quoting, now paraphrasing, to fuel his portrait of Martin as Hollywood's most cynical and emotionally vacant man. Part history (the sections on Vegas and the mob are expertly etched), part gossip (juice on everybody from Elvis to JFK to Marilyn to Sammy), Dino is difficult to cast aside.
As funny as it is sad, Dino puts a chilling face on a man who seems to long for nothing but the smooth passage of time. (Doubleday, $24)
ON THE EDGE: IMAGES FROM 100 YEARS OF VOGUE
It's hard to think of Vogue as an old girl. But this elegantly tailored photo book is a reminder that the up-to-the-minute fashion mag started in the days of the bustle, the bonnet and the dowager in pearls, when old money didn't mind showing its wrinkles.
Vogue pointed the way to a new world in love with flash, style, celebrity and youth. By the 1920s, photographers like Edward Steichen were spotlighting a svelte breed of women in flapper hats and white pleated skirts. From there the century proceeded to the little black dress, emerald green eye shadow and liposuction—progress, if you will, that Vogue propelled as well as chronicled.
It was the inspiration of Condé Nast, Vogue's publisher, that a fashion magazine could be a warm bath of fantasy that would flow from the cameras of supremely inventive photographers. In the '30s that could mean the sharp-edged swank of Horst or the overstuffed effusion of Cecil Beaton. After World War II, Vogue committed itself to a more homegrown fantasy. In came all-American models like Jean Patchett, kicking off their shoes or cavorting outdoors. But the darker side of the world also seemed to have found its way into the magazine, casting its shadow across the sober and weighty celebrity portraits of Irving Penn.
When the formidable Diana Vreeland arrived as editor in 1963, she turned up the throttle. The magazine filled with the brazen photography of Richard Avedon and strange hothouse beauties like Veruschka. By the '70s, sex, violence and decadence in pictures by Deborah Turbeville and Helmut Newton were contending with the return of fresh-faced, girl-next-door models' like Christie Brinkley. Now Main Street is out and mean streets are in, so that hip-hop flavors haute couture.
Alexander Liberman, editorial director of Condé Nast Publications, Inc., once decreed that "a fashion photograph is not a photograph of a dress; it is a photograph of a woman." Irving Penn once said, in effect, nearly the opposite, that in the end it's the dress that counts. Judging from this sumptuous book, full of memorable clothes and unforgettable faces, they both had a point. (Random House. $50)
by Wally Lamb
There are at least two surprises in store for readers of Lamb's memorable debut novel. One is the author's sex. This male writes so convincingly in the voice of a female, tracing her life from 4 to 40, that you have to keep looking back at the jacket picture just to make sure. The second surprise is how such a string of trials and tribulations can add up to such a touchingly funny book.
Narrator Dolores Price takes us back to Connecticut in the mid-'50s, where she's a bright, relatively normal little girl except for the antacid her mother gives her before school for her nervous stomach. Things don't get easier for her digestive tract. Ma loses the baby she has been eagerly awaiting; Dolores's philandering daddy leaves them; Ma has a nervous breakdown; and Dolores moves in with her proud and difficult grandmother. Hiding behind a wisecracking, cynical exterior, she becomes increasingly isolated.
When, at 13, she's raped by her friend, the sexy young tenant in her grandmothers house, Dolores further unravels. Burdened with self-hate, she adds another layer of protection as she eats her way into obesity and, eventually, a mental hospital. But that's only the first half of her life.
All of this Dolores describes with heartbreaking humor. Here she remembers when she was 10: "I was on the brown plaid sofa, watching TV and Scotch-taping my bangs to my fore-head because Jeanette said that kept them from drying frizzy. Across the room on the Barcalounger, my mother was having her nervous breakdown."
Lamb knows instinctively how much guilt an innocent girl can keep inside, how much cruelty a fat teenager can endure. And he shows us enough of that likable child that we keep rooting for her re-emergence, cringing each time she's about to self-destruct. She's Come Undone is as addictive as the Devil Dogs and Hostess Sno Balls Dolores gobbles nonstop—and a lot more rewarding. (Poeket Books Hardcover, $21)
by Perri Klass
This affecting account of her internship and residency at a Boston pediatric hospital is an antidote to Klass' recent dismal novel, Other Women's Children. In this book she writes movingly of terminally ill children who seem to know as much about their diseases as she does and about the chronically ill who want nothing more than a normal existence. She writes vividly about exhaustion-hazed nights on call, the infernal beeper that summons her from sleep, from time with her own two children.
Fortunately, Klass does not see herself as any kind of Marcus Welby—a Dr. Joel Fleischman of Northern Exposure, maybe. Certainly, Ben Casey and Dr. Kildare would have no truck with her self-doubts, her minor mistakes and miscalculations, her admission that she's none too crazy about some of her patients, her feverish need to write down her ward experiences "as a defense against mortality."
Except for one self-serving chapter detailing her persecution by an unknown nemesis who falsely accuses her of plagiarism (she suspects some jealous reader or doctor), Baby Doctor is a moving saga of hard-won wisdom and lessons still to learn. (Random House, $22)
Contributors:
Lorenzo Carcaterra,
Richard Lacayo,
Carol Peace,
Joanne Kaufman.
by Nick Tosches
Advertisement
Today's Photos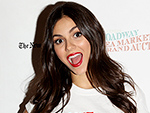 Treat Yourself! 4 Preview Issues
The most buzzed about stars this minute!