People Top 5
LAST UPDATE: Tuesday February 10, 2015 01:10PM EST
PEOPLE Top 5 are the most-viewed stories on the site over the past three days, updated every 60 minutes
Murder, She Writes
And She Gets It Right. Patricia Cornwell Learned Her Trade in the Morgue
She won that appreciation the hard way: working for six years in the Virginia medical examiner's office, just a floor away from the bodies. Officially she was there to set up a computer system, but her main intent was to learn. She talked to hundreds of cops and witnessed countless autopsies. "That changes your life," she says. "You know the dangers that are out there. You become very cautious."
If you are Patsy Cornwell, 36, you also become very rich. In the last two years she has managed to translate her expertise in forensic medicine into two successful novels that won critical praise for the kind of technical detail Tom Clancy would envy. Her first book, 1990's Postmortem, introduced fictional medical examiner Kay Scarpetta and swept all major mystery awards in the U.S., Britain and France. Her second, 1991's Body of Evidence (not to be confused with either the CBS series or
Madonna
's upcoming movie), hit the bestseller lists in the U.S. and several other countries. And she has a third Scarpetta novel, All That Remains, coming out this week. "I don't know why this has caught on the way it has," she says. "It's almost as if Scarpetta has a life of her own and she's out there taking over the world."
Given Cornwell's interest in murder, it seems odd her first book was a 1983 biography of Ruth Graham, wife of evangelist Billy Graham. But she had good reason. "Ruth Graham," she explains, "was my surrogate mother when I was growing up."
They met after her parents' divorce, when Patsy, then 7, moved from Miami to Graham's hometown, Montreat, N.C., with her mother, Marilyn, a church secretary, and two brothers. "I had a grandmother in Miami, and I missed her terribly when we moved," says Cornwell, who popped in on Ruth Graham's invalid mother several times a week. But it wasn't until 1975 that Graham really assumed a motherly role. Cornwell, then a local tennis star, had become depressed when she started losing matches to younger girls and had dropped out of King College in Bristol, Tenn. Graham persuaded her to turn her attention to writing. "I felt she had a real ability," Graham says. "I've kept every note I ever got from her."
And Cornwell has kept a leather journal that Graham bought for her then, in which she began writing poetry. Writing gave her new direction and prompted her to enroll at Davidson College, outside Charlotte, N.C., where she majored in English and married one of her professors, Charles Cornwell, a year after graduation. By then she was a crime reporter at The Charlotte Observer. In 1981, when her husband decided to move to Richmond, Va., to attend Union Theological Seminary, Patsy moved too, but she wasn't happy about it. "I did not want to give up the Observer" she says. "It was a very bad time for me."
The marriage eventually ended amicably. Meanwhile, Cornwell kept busy writing the Graham biography and then tried her hand at three crime novels, none of which sold. An editor suggested she write about what she knew, so she approached the state medical examiner for background information—and wound up staying on.
At the time, the Richmond area was being terrorized by a serial killer who murdered five upscale women before being caught. The murders, Cornwell says, were the inspiration for Postmortem. That blurring of fiction and reality is at the heart of her work, though Cornwell denies that she models any of her characters, even Scarpetta, on real people. (It should be noted, however, that both Cornwell and Scarpetta are blond, from Miami, divorced, childless, drive Mercedes-Benzes, like to cook and, starting in a future novel, live in the same posh neighborhood.)
If art can imitate life, of course, the reverse can also occur. In a case still before the courts, police in Sarasota, Fla., suspect that a young man modeled a 1991 murder of a 36-year-old woman on Postmortem [PEOPLE, Dec. 16, 1991], which was found in his house. Cornwell just shakes her head. "People get inspired in very strange ways," she says. "They get inspired to commit violence after reading the Old Testament for that matter."
She doesn't intend to let it cramp her style. Her next book, Cruel and Unusual, deals with a particularly grim subject: children as victims of crime. "There are no rules in what I see," she says. "I believe in sensitizing people to the harsh reality of violence. I'm not going to say, 'You're not going to see this,' when I know that it really happens."
HER CANVAS BAG HOLDS A LONG-BARRELED, make-my-day .357 Colt Python and a quietly mean Walther .380 semiautomatic. On her hip rests a standard police-issue .38 Smith & Wesson revolver. She has a part-time bodyguard. And if that isn't enough protection, her house has a security system with closed-circuit TV. But don't call crime novelist Patricia D. Cornwell paranoid. She's "security conscious," she says. As an attractive, independent woman with an impressive house and a high profile, she feels vulnerable. Besides, she says, "I have a very realistic appreciation for the dangers that everybody is exposed to on a regular basis."
Advertisement
Today's Photos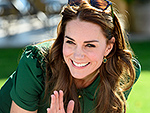 Treat Yourself! 4 Preview Issues
The most buzzed about stars this minute!