People Top 5
LAST UPDATE: Tuesday February 10, 2015 01:10PM EST
PEOPLE Top 5 are the most-viewed stories on the site over the past three days, updated every 60 minutes
Singular Dads
Whether You Call Them Pioneers of a New American Family or Male Murphy Browns, More Men Are Choosing to Live Their Lives Unmarried, with Children
Now comes news of another trend that challenges conventional family values—single dads. That is, unwed men who choose to raise children alone. According to statistics from the Census Bureau, in the past two decades there has been an explosion of homes headed by single, never-married fathers—-from 22,000 in 1970 to 380,000 in 1991. (Single dads now head 14 percent of the nation's 9.7 million single-parent households.) "The phenomenon is incredible," says Stuart Fishoff, a professor of psychology at California State University in Los Angeles, a lecturer on male parenting who is divorced and a single father himself. "Men are now saying, I want to be a parent.' It may have been there all along, but society hasn't let it come out."
Here are the stories of five men who chose the often difficult path of raising kids on their own. Some are rich, some poor, all are imperfect. Yet each father struggles to be the best parent he can.
His biological clock ticking, a Michigan man finds a very modern solution to a perplexing problem
For several years, affluent Grosse Pointe, Mich., businessman Christensen von Wormer was in a quandary. He wanted a child, but his longtime girlfriend, Carole Dukes, did not. "I turned 40," says Von Wormer, now 42. "If I didn't act soon, I'd be too old. I tried to find a creative solution."
What he found, in fact, was a surrogate mother to bear his child—an Indiana woman with a healthy child of her own. Von Wormer agreed to pay an amount he declines to disclose (but which generally averages $10,000, plus expenses); she agreed to relinquish all claims to the child. Three months after artificial insemination began, a baby was conceived. "My mother thought it was incredible—but OK," says Von Wormer. "My dad thought I was crazy."
The excited father-to-be bought a house fit for a prince or princess, a 10-room English-style stone manor house just two blocks from the one where he had grown up. Then Von Wormer began devouring child-care books. And he hired a live-in nanny for day duty, when he would be working as vice president of the family-owned firm Wright-Austin, which manufactures industrial equipment.
When the big moment came last Sept. 5, Von Wormer was waiting at the hospital. "A half hour after Kelsey was born, I was holding her," he says proudly.
Since then this bachelor's life has been turned upside down. "He used to play with his toys all the time—his cars, airplane, computer," says Dukes, a librarian whom Von Wormer still dates. (The two have no plans to marry.) "Now Kelsey is a major part of his life." "Your point of reference changes," admits Von Wormer, as his indigo-eyed toddler wraps her dimpled arms around him, then snuggles into his lap. "The hub of my life got shifted from me to Kelsey."
Though Von Wormer still believes in the old-fashioned nuclear family, he points out that being a single father does have advantages. "I can't be divorced," he says. "There won't be any custody fights. If I have a problem with the nanny, I can fire her."
Although he admires Dan Quayle, a Denver advertising executive defines family values for himself
On the wall of Sherman Hamilton's office is a picture of him shaking hands with Dan Quayle. Hardly surprising, considering that Hamilton is cochair of his district's Bush-Quayle re-election campaign. It might surprise the Vice President, though, to learn that for the last 22 years, Sherman Hamilton has been a single father—by choice. In addition to raising his daughter, Tonya, he has two soon-to-be-adopted sons and acts as surrogate father to the daughter of an ex-girlfriend. "I always knew I wanted children," says Hamilton, 48, head of his own advertising agency. The problem was his relationships with women. "For one reason or another, probably me, they didn't work out," he says. Though Hamilton understands Quayle's concern about the image Murphy Brown might project to young women, he still supports the role of single mothers because, he explains, "I've been there myself."
Tonya, his first child and the product of a "casual relationship," was born in 1968 during his sophomore year at Metropolitan State College in Denver, where he was studying for a communications degree. He chose not to marry the baby's mother because, he says, "we didn't have an emotional attachment to one another." But he maintained close contact, and in 1977, when Tonya was 8, he gained custody of her.
Raising a girl alone constantly tested his ingenuity. For instance, he asks, "do you take your young daughter to the men's bathroom or let her go alone to the women's?" Then there was the time Hamilton was on a business trip in New Orleans when Tonya phoned with the news that she was menstruating for the first time. "She was upset," he recalls, "and I had to call a girlfriend to go over and help her." Tragically, in 1989, Tonya died in a car accident; Hamilton still grieves for her. "It still hurts to look at her picture," he says.
Over the years, Hamilton's powerful urge for parenthood led him to bring other children into his family: Rodney, now a 19-year-old college junior; Shylah Samuels, now 16, an ex-girlfriend's daughter who is a longtime houseguest; and Raymond, 6, whose adoption (along with Rodney's) will be final in October. In fact, were it not for Raymond, Hamilton might well be on the campaign trail himself right now. This year local Republicans asked him to run against Democratic Congresswoman Pat Schroeder. Though flattered, Hamilton turned them down. "I didn't want to be dragging Raymond around to all these political events." he explains.
A scrappy Texan named Rocky fought his ex-lover, and dwindling finances, to keep—and rear—his son
Life is a struggle for Bill "Rocky" Story, 29, and his 20-month-old son, Hunter. "I never pictured this," confesses Story, who works in a Houston auto-parts store. "Now I know I may never have that picket fence...but I'm just going to do the best I can, one day at a time."
Fatherhood—not to mention a financially crushing custody battle—was far from Story's mind the morning he met Traci McNamara, an attractive waitress in a north Houston doughnut shop. The couple quickly moved in together. And almost as quickly, the trouble began. First Story's gun collection and TV set vanished; Story says Traci sold them to support a cocaine habit. Then just as the relationship began to unravel, along came Hunter.
Though neither of the two had planned on a child, both were ready to fight over the flaxen-haired, blue-eyed infant. During the ensuing 11-month struggle they traded accusations: He claimed she was a drug addict unfit to have custody; she said he had been abusive toward her. She then obtained a temporary order of protection that resulted in keeping Story away from his son. "It was the longest year of my life," he says of those months without visitation rights while Hunter learned to babble and to walk. "I spent Father's Day alone."
To pay his mounting legal fees, Story moved into his parents' tiny town house. He also quit his lucrative job selling scrap metal and used cars for one he thought would impress the court as more stable. The best he could do was cashiering in an auto-parts store at $5 an hour. Several thousand dollars in attorneys' fees later, he discovered the Texas chapter of Fathers for Equal Rights, an organization that fights discrimination against men in divorce cases involving custody issues. Story received free, much-needed legal advice from the group and last December won full custody of Hunter.
In some ways, though, Story is still paying the price. Even with his promotion to assistant manager at the store, he is working 60 to 70 hours a week to make ends meet. (Traci was ordered to pay $100 a month in child support, but Story says he has yet to receive a penny—or Hunter a visit.) He still lives with his parents—his mother baby-sits while he's at work—and at the moment he's not dating anyone. "Let's face it," he says, "I'm a single dad. A woman would have to be awful tough to jump into this situation." There are times when, much as Story loves his son, the noisy, active toddler can be a burden. Like the moments when easy laughter turns instantly to tears and his dad just doesn't know what to do. "I just go, 'Damn...what do you want?' " he says. Yet there are other times that Story would not trade for anything. Like last Father's Day, his first one with Hunter. He and his son went to the park, swam and ate banana splits. "It was great." says Story.
A gay man in San Francisco adopts a baby and gives her what he didn't have as a child—happiness
When Brad Akin, 31, a San Francisco electrical engineer, tells people he is single and has a daughter, they often ask, "Oh, do you get to see her very often?" They assume he was married and that the mother has custody. Akin then explains that he adopted Alexandra, who is 21 months old, and that he has never been married and does not plan to marry—because he is gay.
Akin, who did not publicly reveal his sexual preference until the mid-'80s, says he always had a "parental instinct and wanted to create a home and family." But first he had to deal with the effects of living with an abusive, alcoholic stepfather. Through therapy and meeting other gay men who had positive feelings about themselves, Akin realized, he says, that "being gay didn't mean I couldn't have a happy life.
Then in late 1989 lie began adoption procedures with a city agency, an effort partly inspired by Harvey Fierstein's play Torch Song Trilogy, in which the main character, who is gay, adopts a 15-year-old son. In Akin's case, he revealed during the screening process that he had been dating a man. Since San Francisco's antidiscriminatory policy allows gays to adopt, "they Healed it as if I had been straight and had a relationship with a woman," he recalls. "They cared about whether it was healthy, not that it was homosexual. In May of last year the agency told Akin it had a 6-month-old, half-American, half-Iranian baby waiting for him at a foster home. "I felt like a real novice," he says of the first time he held Alex and she fell asleep in his lap. "It was like a light switch. From that point on. I was a dad forever."
He set up a nursery, and friends and coworkers surprised him with three baby showers. "People wanted me to succeed, and there's been tons of support," Akin says. "The great thing about being a gay father is that the role is not defined. I can do what is traditionally 'woman's work,' from cooking dinner to hemming pants to creating a home. I feel like a trailblazer." More important, he adds, he can give his daughter "what I never had—a happy childhood."
Akin believes the reason gays have responded so well to him and Alex is because death is so prevalent among them. "AIDS has ravaged our community," he says. "We have an enormous appreciation for life. So having Alex is a hope
As a single father, a young cartoonist gains a sharper perspective on his life and his work
In 1985, Joe Young Jr. was only 21 and into the parts and dance-club scene around his hometown of Bloomfield, Conn., when his girlfriend became pregnant with their son, Kyle. Three months after his birth, she called Young and said she wanted to give Kyle up for adoption because she could not handle motherhood. Young had an immediate gut reaction: "Stay right there, I'm coming to get him!" Now 28, he admits, "I knew nothing about infant formula or nurturing." But thrown into the breach, he quickly learned. Young's mother and sisters gave advice, and the new father adjusted to his new role. The first Saturday night at home alone with Kyle, for example, Young had to turn down an evening out with his buddies to care for his son. "Kyle cried all night long," recalls Young. "That's when reality started to seep in."
Creator of the nationally syndicated cartoon strip Scruples, Young shares a comfortable ranch house in Bloomfield with his father, Joe Sr., and Kyle, now a bright first grader. He believes that caring for his son spurred his career. "He disciplined me to make it happen," says Young, who recently started custody proceedings. "He made me more focused on what I wanted to do with the strip." Young, whose cartoon characters convex messages against prejudice, drug abuse and violence, explains, "I did what I had to do. A lot of young guys run away from that situation. But at a time when many black males are looked at in a negative way, maybe this can be a better example. I can show that a child is not a hindrance but a resource for you."
Young says Kyle's mother lives nearby in Bloomfield, has not married and sees Kyle and Young only once or twice a year. "It's awkward," he adds. "There's a distance between her and Kyle. He knows she's his mother, but the cohesion isn't (here. Still, his biggest question is, 'How come Mom doesn't take care of me?' At his day-care center, it was mostly mothers picking up the kids. It's hard, especially on Mother's Day. I tell him, 'Sometimes people s lives are different than others. Maybe someday he'll understand and say, 'My dad loved me so much that he took care of me through the years.' "
But Kyle may not have to wait much longer Cora regular mom. Young is engaged to be married to 26-year-old Teressa Woods in November. "I finally met someone I love," says Young. "Maybe this is God's way of saying, 'Thank you, Joe, for taking care of Kyle.' "
RON ARIAS and PAM LAMBERT
JULIE GREENWALT in Detroit, VICKIE BANE in Denver, JANE GRANDOLFO in Houston, LIZ MCNEIL in San Francisco and
RANDALL BEACH in Bloomfield
Contributors:
Julie Greenwalt,
Vickie Bane,
Jane Grandolfo,
Liz McNeil,
Randall Beach.
And so the Murphy Brown debate—"the unwed mother of all TV battles" as one writer called it—continues. It began last May with Vice President Dan Quayle's attack on the sitcom character played by Candice Bergen for having a child out of wedlock, thus "mocking the importance of fathers." Then last week at the Republican convention in Houston, the single-parent issue flared anew. In town to sing the national anthem, country star Tanya Tucker, herself an unwed mother, accused the Vice President of having "no backbone" and of failing to understand the difficulties faced by "women having children out of wedlock."
Advertisement
Today's Photos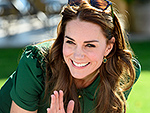 Treat Yourself! 4 Preview Issues
The most buzzed about stars this minute!