People Top 5
LAST UPDATE: Tuesday February 10, 2015 01:10PM EST
PEOPLE Top 5 are the most-viewed stories on the site over the past three days, updated every 60 minutes
Impossible Dreamer
An American Tries to Make Peace Where There Is None—Yugoslavia
Donaldson and Panic, riding in an armored car ahead of Kaplan, were shaken but unhurt. Later, when a British correspondent asked Panic a question, the Prime Minister snapped. "A sniper gets $500 for killing a journalist!" he said heatedly. "You should be shocked by this and watch out for yourself instead of asking dumb questions!"
The next day Panic, dressed in a monogrammed shirt and speaking with an accent, reflected on his outburst. "That was the first time I got angry since I look this job. I was so furious that I wanted to run into the hills and find the sniper myself pull him out of his bunker and bring him to court—because I felt personally responsible for Kaplan's death. Killing an innocent man illustrates the insanity, chaos and madness of this war. If I don't achieve peace, I will have failed Kaplan and everyone else who has died."
Some observers believe Panic is engaged in a quixotic mission. When Yugoslavian President Dobrica Cosic suggested in June that Panic, perhaps the richest Serb in the world, consider becoming Prime Minister, Panic's second wife, Sally, and many of his friends counseled him against it. For one thing, then U.S. Secretary of State James Baker told Panic that he would be "chewed alive" by the vagaries of Balkan politics. For another, Sally was coping with breast cancer. But after much soul-searching, Panic—who has been granted special permission by the State Department to retain his American citizenship—decided to leave his estate in Newport Beach, his yacht and tennis games, to risk his life in Yugoslavia. "Talking about democracy in California when the people of my birth continued to live under a totalitarian regime was not very satisfying," says Panic. "I couldn't talk about being a humanitarian yet stand still while this [war] is going on."
He now faces massive confusion. What was once known as Yugoslavia has, in the last year, broken into five countries: Bosnia-Herzegovina, Croatia, Macedonia, Slovenia and Panic's new Yugoslavia, which consists only of the old states of Serbia and Montenegro. Ethnic fighting has so far claimed at least 50,000 lives and left more than 1.5 million homeless. Panic has had problems earning respect. The new, shrunken Yugoslavia has been isolated by United Nations sanctions. And some negotiators see Panic as powerless to tame Slobodan Milosevic, Serbia's ruthless Socialist Party boss, who has been called the Butcher of the Balkans for encouraging the purging and concentration-camp confinement of non-Serbian Yugoslavians. "Milosevic is a thug," replies Panic. "God help him if he gets in my way."
Rather than be cowed, however, Panic has given himself 100 days to win peace, create a new democratic constitution, have the U.N. sanctions lifted and push for closing the concentration camps. Already authorities haw begun arresting the "hoodlums, bandits and uglies" he holds responsible for the violence. "There are thousands of good Serbs, good Croats and good Muslims who want peace," he says.
Raised in Belgrade, Panic was only 3 years old when his father died. In 1944, at 14, he fought Hitler's Wehrmacht with Serbian guerrillas. After World War II he came to minor prominence as an alternate on Yugoslavia's 1952 Olympic bicycle team. Soon, though, he grew disenchanted with Yugoslavia's Communist regime and in 1955 defected to the West. Arriving in the U.S. with his first wife, Jelica, two suitcases and $20, Panic studied biochemistry at the University of Southern California. In 1960, with a $200 investment, he founded International Chemical and Nuclear, which he built into todays $500 million ICN Pharmaceuticals Inc., of Costa Mesa. In the process he became a player in the Democratic Party, with links to Jerry Brown and Michael Dukakis. Jelica, by whom he has two grown daughters, died in 1972, and a couple of years later Panic married Sally Taylor, who has three children from a former marriage.
Panic has brought his aggressive business style to his new job, which gives him authority over the ministries of defense, interior and foreign affairs—with mixed results. "It is easy to be abrasive if you are the CEO of a company, but Milan is one of the few men in the world using [business] tactics as a diplomat," says Teodor Olic, an ICN executive who is Panic's chief adviser. "He does not understand that patience and compromise are necessary ingredients for diplomacy. But once the shock wears off, his candor and moral tone generate positive results."
Many Serbs welcome Panic's approach. "He's not pretending to be a cowboy," says lawyer Tanja Popovié, 26. "He is a cowboy, and that's what we need right now. Everybody likes his American touch, and absolutely no one thinks he should leave. If he doesn't succeed, we will live like idiots in a ghetto before this is all over."
Dubbed the Balkan Ross Perot for his outspokenness, Panic is undeterred. Says he: "I've got nothing to lose. I have plenty of money. I have no political reputation. If I fail, I know I tried my best. My adversaries might call me a California dreamer, but they fail to realize that in California dreams come true." Then he adds, "Ross Perot had some good ideas, but he was a quitter. I have some good ideas, and I'm not a quitter."
ALEX PRUD'HOMME
JOEL STRATTE-McCLURE in Belgrade
Contributors:
Joel Stratte-McClure.
IT WAS AN INCIDENT THAT SHOCKED AND ENRAGED MILAN PANIC. Since July 14, he had been making an improbable transition from multimillionaire California businessman to Prime Minister of Yugoslavia, winning over the press and refusing to be overwhelmed by the war that is ripping apart the Balkans. Then, on Aug. 13, at Panic's behest, ABC News correspondent Sam Donaldson and his longtime producer, David Kaplan, flew into battle-scarred Sarajevo. Panic (pronounced PAHN-itch), a self-made pharmaceuticals tycoon, was certain he could show the world that the roads into the city were safe for truck convoys carrying humanitarian aid. But for all his good intentions, Panic's initiative ended tragically. Soon after landing, Kaplan, 45, was shot and killed while riding in a van along a stretch of highway known as Sniper's Alley.
Advertisement
Today's Photos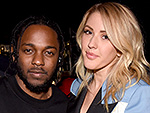 Treat Yourself! 4 Preview Issues
The most buzzed about stars this minute!