People Top 5
LAST UPDATE: Tuesday February 10, 2015 01:10PM EST
PEOPLE Top 5 are the most-viewed stories on the site over the past three days, updated every 60 minutes
Bridging Troubled Waters
While the Abortion Furor Rages, Former Adversaries Find Common Ground
"What a sad commentary on America to see this kind of anger and hatred," says Parshall, 42, a pro-life commentator for Christian radio in Milwaukee. ' "[This] is people at their worst." Maggi Cage, 41, a former abortion clinic owner who was a year behind Parshall at Waukesha, Wis., high school, agrees: "Yelling and screaming at each other, getting out there on the battlefield, clearly has not done much in the last 20 years." While the Supreme Court decision in June delivered a little something for everyone, it did nothing to untangle the abortion deadlock. Indeed, the debate seems only to have intensified during this election season. But now, bringing a dash of hope and drawing disillusioned militants from both sides, there is Common Ground.
A grass-roots movement that started in Missouri in 1990, spreading to Wisconsin, Texas, Massachusetts, California and New York and sparking interest across the country, Common Ground asks its members to focus on prenatal care, sex education, contraception—all issues that affect the women who get pregnant and their ability to raise the children they bear. Says pro-lifer Parshall: "I think this debate would be softened to a whisper if we could go back and eliminate the causes [that lead women to choose abortion.]" Says pro-choice Cage: "A battleground mentality does nothing for either side. The person who loses out is the woman trying to make a decision about whether or not to terminate a pregnancy."
A searing personal experience led Cage to become a fervent advocate of reproductive rights in 1971. A student at the University of Wisconsin, she became pregnant by a man she had been dating since high school. Abortion was restricted in Wisconsin at that time, and the doctor who operated on Cage and other women was later arrested—though charges were eventually dropped. Radicalized by the event, Cage started a counseling agency on campus and with friends opened a condom store. In 1977 she set up her own abortion clinic in Appleton. The next year, shots were fired through the clinic's window, and it was fire-bombed. Once Cage even wrestled with a fundamentalist minister who tried to invade the clinic. "That was very scary," she recalls, "to understand the depth to which my rage could take over."
The rancor and bloodshed of the Gulf War forced Cage to rethink her confrontational stance. "We need to leave our stereotypes at the door and then collaborate to enable solutions." Cage sold the clinic to Planned Parenthood last year and is now a teacher and psychotherapist, living on a farm north of Milwaukee. A few months after the sale, she began organizing a Common Ground meeting in Madison, Wis., asking state legislators to invite advocates on both sides of the abortion issue. Among those asked to join a September 1991 get-together was Jan Parshall, whose brother Charles had been one of Cage's classmates.
Cage and Parshall had not seen each other since high school, though their paths almost crossed when Parshall picketed Cage's Appleton clinic in the late '80s. As it turned out, their reunion was more poignant than confrontational—with the subject of Jan's brother helping to break the ice between the two ideologues. At their first meeting, Maggi came up to Jan to ask about the old friend and classmate who had always teased both women about their opposing views. "Is it true about Charlie?" Yes, said Parshall. Her brother had died just a month earlier of a lymphoma believed to have been caused by radon exposure. The moment of shared mourning paved the path toward common ground.
Born in Evanston, Ill., Parshall is the daughter of a nurse and a football coach. She met her husband, Craig, a lawyer, in grade school, and they were married after their junior year at the University of Wisconsin. Both evangelical Christians, they had four children by the time they were 30, and now live in Waukesha. In 1986, after a guest stint on a Christian radio station, Parshall was asked to do a regular gig—a daily 30-minute show, "Wake Up America," on WYLO Milwaukee—and has since spoken on abortion to groups across the country.
Parshall believes she might have resisted the invitation to Common Ground—if not refused it—if Cage's name had been on it. Still, she concluded, "to hate someone because of their political ideas is an atrocity of the worst kind." Before the meeting, she was "scared to death. I did not know what we were going to get out of it except a whole lot of black eyes and limbs." Now, she says, "I can't tell you how thankful I am that I did not pitch that letter across the room."
By the end of the first meeting, a small measure of change had already occurred. Says Parshall: "It was a very freeing experience to be able to say, 'Tell me why you feel this way,' without the roll of the camera and without cheering crowds holding banners on either side." Rep. Dan Vrakas, a pro-choice Republican, remembers the day the group first met in Madison. "We welcomed them and thought there would be fireworks." Instead, they were "talking about everything. It was incredible to see people from such diverse points of view talking with each other."
The two women have made Wisconsin's Common Ground click. Says Parshall's husband, Craig: "You have two personalities who are willing to reach out and communicate well." Says Cage: "We have the same sense of purpose in life and are true to it." Adds Parshall: "I think there is something profoundly important about learning to love people whose views are not the same as yours."
Neither Parshall nor Cage has any intention of changing views, but both, by stepping out of the endless round of protests, have realized how destructive the abortion debate can get. Both have been sharply criticized for their participation in Common Ground. "If you talk with someone who has diametrically opposed views," says Par-shall, "you are tainted." Cage adds, "You have danced with the devil." And, remarks Parshall, "It is easy to love the preborn, but I have to be just as passionate about the people who walk on this earth. I have to love Maggi as much as I love that baby in utero. That is a challenge."
ELIZABETH GLEICK
GIOVANNA BREU in Milwaukee
Contributors:
Giovanna Breu.
VOICES HOARSE, EMOTIONS RAW, THE opposing forces met in a clash of convictions outside the Wisconsin Women's Health Care Center in Milwaukee. "Women will decide their fate, not the church, not the state," chanted the members of a pro-choice group, standing, arms interlocked, in front of the abortion clinic. A few feet away, the pro-life advocates knelt before their opponents, holding rosaries, praying, rocking babies in their arms. And in the eye of the storm, watching the passions swirl around them, stood two women who share a conciliatory spirit all too rare in this agonizing national debate. Maggi Cage, who is vehemently pro-choice, and Jan Parshall, who is just as fiercely pro-life, have learned to agree to disagree. Representing a tiny but fast-growing movement called Common Ground, they hope to convince the ideological warriors of both sides that compromise is possible, and essential.
Advertisement
Today's Photos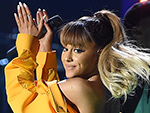 Treat Yourself! 4 Preview Issues
The most buzzed about stars this minute!