People Top 5
LAST UPDATE: Tuesday February 10, 2015 01:10PM EST
PEOPLE Top 5 are the most-viewed stories on the site over the past three days, updated every 60 minutes
Picks and Pans: Pages
The Impersonator
All it took to make bond trader Michael Milken a household expletive was for the public to get a look at his 1986 salary—$550 million. Anybody making that much must be doing something wrong—and he was, though just how wrong is the quibble in this feisty reconstruction of the fall of the Drexel Burnham Lambert junk bond king. In the end, Kornbluth suggests, Milken was guilty of crimes "more cultural than criminal."
Unlike James B. Stewart in his best-selling Den of Thieves, Kornbluth does not see the prosecution of the '80s insider-trading scandals as a shining legal crusade. Too often, he writes, the while hats wore badges tarnished by ambition, lack of financial knowledge, or bullying tactics.
Kornbluth's view of Milken, though sympathetic, is less precise, even though the author was granted prison interviews. (Citing both his cooperation with further government prosecutions and his good works within prison, federal Judge Kimba M. Wood last month reduced Milken's 10-year sentence. He is scheduled to be released from a minimum-security work camp in Pleasanton, Calif., in March, after two years of confinement.) Evasive and secretive—surprise!—Milken emerges as a man befuddled by events, procrastinating when it comes time to plea-bargain and completely undone by his sentence. Milken's friends and family would have us believe his bottom-line sins are of generosity and accommodation, as he tried to make everyone happy.
Indeed, compared with his truly loathsome accuser and fellow thief, Ivan Boesky (a "reptilian amnesiac," in one of Kornbluth's more colorful phrases), Milken seems a lesser villain. But then there's the matter of that money. And among the many revelations in this smoothly and often wryly written account (recently optioned by Robert De Niro) is the fact that, in 1986, Milken did not make $550 million: He made almost $715 million. (Morrow, $23)
by Beth Nugent
That Nugent keeps the reader interested, for the most part, in the dim, disturbing lives of her characters is one of the strengths of this debut short-story collection. While Nugent's dark, detailed prose can be numbing, it contains moments of astonishing insight into the desperate thoughts and deeds of her blighted characters.
In "Riding into Day," a young girl on a train trip with her uncommunicative parents realizes that even as the train rushes them toward a new place, nothing will change for the better. In "Locusts" a girl envies her visiting cousin's budding sexuality while at the same time trying to fend off her uncle's unwelcome attentions. Nugent's best stories succeed by skillful accretion of imagery and by carefully constructed portents that pay off. The least read like mere bleak recitations of ennui and drift. Even so, Nugent has captured the malaise of modernity with a vengeance. (Knopf, $20)
by David and Micki Colfax
You don't meet people like the Colfaxes every day. The kind who buy some wooded land, build a house and for most of 12 years live with no hot water, electricity or telephone, raising the kids without school. Probably it's because they stay in the woods.
But three times in recent years, David and Micki Colfax and their sons have emerged to become media phenoms when first Grant, then Drew, then Reed won full scholarships to Harvard (a fourth son, Garth, now attends junior college)—leading to the parents' first book, Homeschooling for Excellence.
In Hard Times they tell how in 1971, after David lost his second college teaching job because of his and Micki's antiwar activism, they quit not only academia bill civilization.
Cut to a mountaintop in Northern California, where the pioneers bought 47 acres and, with how-to manuals and low-cost tools, began clearing a road and a house site. If we are to believe David and Micki, the boys—then roughly 8, 5 and 3—were hammering, axing and sawing away. The scene of a 5-year-old with wire, glue and pliers in hand, being lowered by rope into a canyon to stick pieces of water pipe together boggles the mind.
A series of crises, like Micki's life-threatening bee stings and a bad fire, convinced them—a decade later—to get a phone. The Colfaxes grew vegetables, hunted, sold firewood. The boys raised prizewinning goats and sheep, eventually creating a nationwide breeding business. It didn't bother the parents that Grant didn't learn to read until he was 9—they let need prompt learning. Wanting to know about Native Americans that once lived on their land, Grant taught himself to read with self-help books.
The only glitch in this fascinating story is that Micki and David can be rather insufferable in their intolerant judgments of their mainstream academic peers, hippie neighbors and all the average folk who aren't devoting their lives to causes. But we don't have to socialize with them. We can get to know them from a distance and share their remarkable experience, warm and snug, bathed in the light of a 100-watt bulb. (Warner, $19.95)
by Arthur Lubow
Daring war correspondent, dashing man about town, more popular than any hero of his best-selling fiction, he inspired the likes of Jack London and Ernest Hemingway. Yet today few of us have heard of, much less read, turn-of-the-century journalist Richard Harding Davis. Which is among the reasons for picking up Lubow's thoughtful, meticulously researched biography.
Like current brand-name authors, Davis understood the importance of image. His own—which Lubow calls his greatest creation—was a Victorian-issue James Bond, equally intimate with Mausers and sauce mousseline. Davis talked, walked and especially dressed the part—even at the front he was unlikely to be found without his dinner jacket.
On a good day—one when he wasn't cannibalizing his earlier work or cranking out romantic piffle to bankroll the country estate—Davis had the substance to back up his style. Under fire in "the chute of death" at San Juan Hill, he filed the dispatches that immortalized Teddy Roosevelt and the Rough Riders. At the outbreak of World War I, he alerted the world to 50,000 German troops "like a river of steel [cutting] Brussels in two."
A less ambitious biographer might have been content to focus on this colorful subject and his contradictions. (For example, Davis was both brave on the battlefield and a lifelong mama's boy.) But Lubow, a former PEOPLE senior writer, paints a broader picture, placing him within the tapestry of his times. And with reflections on the nature of journalism and the transience of celebrity, he makes Davis a cautionary tale for our era as well. (Scribner's, $25)
by Diana Hammond
This creepy, compelling but slightly disappointing thriller centers on a slippery-as-mercury con artist able to assume any hue necessary for cashmere-comfortable survival. This Impersonator, called Barrett or Beau, is "whatever you want him to be," one character observes.
Deftly written and often carrying a keen urgency, The Impersonator provides two terrific jolts early on but doesn't quite manage to deliver on its promise. The scenarios become repetitive and predictable, and the psychology dispensed to explain Barrett's pathology is a bit too dime store. Nonetheless, Mike Nichols has bought the novel. Maybe he can give the movie the crackling finish the book fails to deliver. (Doubleday, $20)
Contributors:
Susan Toepfer,
Lisa Shea,
Carol Peace,
Pam Lambert,
Joanne Kaufman.
by Jesse Kornbluth
Advertisement
Today's Photos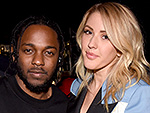 Treat Yourself! 4 Preview Issues
The most buzzed about stars this minute!