People Top 5
LAST UPDATE: Tuesday February 10, 2015 01:10PM EST
PEOPLE Top 5 are the most-viewed stories on the site over the past three days, updated every 60 minutes
The War in the Trenches
Girding for Battle, Woody and Mia Accept a Truce in Their Bitter War of Words
Indeed, though Mia and Woody are temporarily silenced, the custody battle for their three children—Satchel, 4, Dylan, 7, and Moses, 14—rages at full volume elsewhere. Friends of Allen's continue to depict Farrow as an unfit mother and a dangerous scorned woman. Her supporters meanwhile repeat the harrowing charge that, if proved, could end Allen's moviemaking career. This past Aug. 4, they say, he molested Dylan in the attic of Farrow's Bridgewater, Conn., home. Allen has repeatedly and categorically denied the accusation. ("I mean, I have never been in an attic. I'm a famous claustrophobic")
But Mia's adviser, celebrity attorney Alan Dershowitz, told CNN interviewer Larry King, "This 7-year-old comes to her mother and makes this complaint, confirmed by three babysitters who have now been interviewed by the authorities."
Dershowitz also hinted that an out-of-court settlement could still be reached—a complicated scenario, however, since a police investigation of the alleged abuse is ongoing (even if the custody issue were settled, abuse charges couldn't simply be dropped once the police had filed them—which, so far, they have not).
Farrow and Allen chose not to appear at a preliminary hearing in New York State Supreme Court in Manhattan. There, Justice Phyllis Gangel-Jacob, who also oversaw the Trump divorce case, declined to grant Allen immediate visitation rights, telling him instead to try and work those details out with Farrow first. Gangel-Jacob also refused to accept a folder from Farrow's lawyers containing nude photos that Allen took of his current lover—Farrow's adopted Korean daughter Soon-Yi, who gives her legal age as 21 (since she was not adopted at birth, Farrow argues she may be only 19). Her adoptive father is Farrow's second husband, composer-conductor Andre Previn.
Allen's affair with Soon-Yi, says Woody's close friend, producer Jean Doumanian, began soon after Allen and Farrow's biological son, Satchel, was born—and Mia was preoccupied with childrearing. "He was lonely. He had never even noticed Soon-Yi, and all of a sudden a basketball game comes up and they go, and she's charming and intelligent."
In the meantime, the romance—and the molestation charge that followed—have reportedly had a crushing effect on at least one of the children in dispute: Moses, 14, a Korean boy with cerebral palsy, whom Allen officially adopted in December 1991. "Moses loved Woody," says John Farrow. "They used to play chess together for hours and hours, and now Woody is f—ing his sister. Moses was Woody's little friend."
Unlike Allen, Mia Farrow has refrained from talking directly to the press. Which hasn't protected her from "revelations" in the New York tabloids—stories that she takes a number of tranquilizers and antidepressants, and that last Valentine's Day she presented Allen with a silk heart with a knife plunged into it. Soon-Yi also weighed in, accusing Farrow of being "hot-tempered." Last winter, says Doumanian, Allen told her that Farrow terrified him by threatening to commit suicide—leaving a note, then opening the balcony windows of his 20th-floor East Side duplex to suggest that she had jumped. (Dershowitz says Farrow is not taking prescription drugs and that he knows nothing of any suicide threats.)
Hollywood insiders meanwhile seemed reluctant even to consider the possibility that Farrow's allegations of abuse might be true. But if they were, says one source, "I think Allen's career would be over. Hollywood might still accept him, but there would be a public backlash if he ever made a movie again." For now, though, the industry is betting on Allen's new movie, Husbands and Wives, which stars both the director and Farrow. His studio, Tri-Star, has decided to take advantage of the custody-fight publicity, moving the film's opening date up to Sept. 18—and to open it nationally instead of in just eight cities as previously planned. Those who have seen the film ("one of his strongest," says critic Roger Ebert) point out how closely its plot parallels Woody and Mia's real-life split. Allen plays a professor who thinks of cheating on his wife (Farrow) with a 21-year-old student (Juliette Lewis). Farrow asks him, "Are you ever attracted to other women"—maybe, she suggests, one of his students? His answer: "They don't want an old man, all right?"
TOM GLIATTO
MARY HUZINEC and ALLISON LYNN in New York, KRISTINA JOHNSON in Los Angeles
Contributors:
Mary Huzinec,
Allison Lynn,
Kristina Johnson.
NO MORE NASTY INSINUATIONS IN THE tabloids. No more battles in the magazines. Last week Woody Allen and Mia Farrow agreed to public silence after a three-hour, face-to-face meeting in a judge's chambers in New York City. But regardless of what future (as yet unscheduled) hearings may reveal, there has already been enough sound and fury to echo for years. "He's going to be indicted, and he's going to be ruined," says Farrow's irate brother, John, 45, a sometime screenwriter and boat salesman outside Annapolis, Md. "I think when all of it comes out, he's going to go to jail. I'd like to take his little flute [a reference to Allen's clarinet] and ram it..."
Advertisement
Today's Photos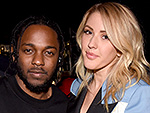 Treat Yourself! 4 Preview Issues
The most buzzed about stars this minute!