People Top 5
LAST UPDATE: Tuesday February 10, 2015 01:10PM EST
PEOPLE Top 5 are the most-viewed stories on the site over the past three days, updated every 60 minutes
Lethal White Female
Roger Paulson's Ad in the Personals Attracted the Woman Who Killed Him
Contributors:
Art Levine,
Johnny Dodd.
THE WOMAN WHO ANSWERED ROGER Paulson's personal ad in the October 1990 Washingtonian magazine seemed like the answer to his romantic prayers. Over the phone and in her letters, Johnnie Elaine Miller was bright and articulate. When the two finally met, she turned out to be attractive, too, with light blue eyes and curly blond hair. They hit it off immediately, and after a few months of intense dating, she moved into his apartment in the Maryland suburb of Beltsville. [P] As it turned out, Paulson, 36, a divorced commercial-flooring sales rep, had been looking for love in all the wrong places. A month after Miller, a receptionist, moved in, Paulson was putting some of her belongings into a closet. Her briefcase fell from a shelf, hit him on the head and popped open as it crashed to the floor. Inside were dozens of false identity cards and drivers' licenses. The cards bore various names and ages, but the message was clear: Johnnie Elaine Miller wasn't who she said she was. Distraught but still in love, Paulson reluctantly went to the FBI, who arrested her that very day. She was eventually identified as Lisa Ann Rohn, then 28, wanted for credit-card fraud in Virginia. [P] Unfortunately for Paulson, the story didn't end there. Rohn served a six-month federal sentence for possessing false identification. Afterward, she was transferred to a Virginia jail, arraigned in the credit-card case and, on Nov. 16991, released on $20,000 bond. Three days later she shot Paulson to death in apparent revenge. She was convicted Aug. 10 of first-degree premeditated murder and faces life without parole. She has yet to be tried on credit-card fraud. [P] The murder sent a warning through Washington's singles scene. If anything, it was more proof—if any were needed—that there is no truth in advertising when it comes to the personals. The shooting was also frighteningly close to such thrillers as the 1989 film Sea of Love and the 1991 bestseller Loves Music, Loves to Dance—both about killers who use personal ads to find their victims. In this case, authorities say, Rohn was not looking for someone to kill—at least not initially. "She was using this guy and his apartment as a safe haven, as a place to put her head down and operate out of," says FBI investigator Patrick Patterson. "Her whole life's a lie. She works at defrauding anyone she meets." [P] Roger Paulson was a perfect mark. At age 20, he married his high school sweetheart, Ruth Ann Pensmith. They had one child, Chris, now 10, but separated in 1989 and divorced the following year. "He was very lonely," his father, Leonard, says. "It was a difficult time for him." Eventually, Paulson resorted to the personal columns in the Washingtonian, a sophisticated, glossy magazine not unlike those published in most major cities. [P] After he met Rohn, he fell hopelessly in love. In fact his passion continued long after he brought her in. He brought her gifts, including yellow roses, in jail. He accepted as many as three collect calls from her a day. And he wrote her intense love letters. "Today I went to that little creek with the footbridge near here," reads one. "The last time we were at that creek I secretly sat there watching you, realizing how much I truly loved you." [P] Authorities are not completely sure why Paulson turned in someone to whom he was so devoted. "He had led a law-abiding life, and he knew that something wasn't right and probably criminal—and he did the right thing," says Maryland prosecutor Laura Gwinn. "There are a lot of good citizens who will do that, even if it hurts themselves or someone they love." [P] Rohn's feelings were more dispassionate. Before moving in with him, she wrote notes to herself, calling Paulson "suspicious, clever, resourceful." In one of the notes introduced at her trial, she asked herself, "Wondering if [LB]I should| invest more time in [Paulson[RB] or should cut losses and begin again." Later, her doubts turned to hostility. "I can see that you still hold a lot of resentment for me, blaming your imprisonment on me," Paulson wrote. "I was simply the vehicle for your past to catch up with you." [P] Rohn did indeed have a difficult past. She spent her youth in a double-wide trailer in Northern California with her parents and four siblings. Her father, Floyd Miller, was prone to drunken rages. In July 1980 he got into a fight with Lisa Ann's older sister, Johnnie Elaine, then 19. She shot him in the stomach with a 12-gauge shotgun, leaving him hospitalized for months. (He died in 1987 in a car accident.) Police believed the sister acted in self-defense, and she was never charged, but three years later she killed herself. "I was very upset and deeply affected by my sister's death," Lisa Ann says through her attorney. Indeed, she was using her sister's name and date of birth when she met Paulson. [P] When she was 16, Lisa Ann became pregnant, faked parental permission and married a Navy enlisted man, Steve Rohn. They had two sons but by 1981 held split up. Two years later, Lisa Ann met a con man named Raymond Huberts. She admits that she joined a Northern California call-girl ring, one that police say Huberts ran. "I regret it," she says through her attorney. "I was very young, and I'd never been exposed to that kind of money before. It was quick money." [P] It was also trouble. In November 1983 she was arrested for prostitution. The next day, police say, they discovered that she had left her sons—then 3 and 4—alone for at least 24 hours in her home in the San Francisco Bay. Area town of Fremont. Although police never pursued prostitution or abuse charges, Rohn lost the children. Her mother, Glennie Miller, now has custody and is keeping their location secret from Lisa Ann. [P] Sometime in the mid-1980s, Rohn moved with Huberts to the Washington, D.C., area. In 1986, Huberts was arrested and eventually convicted for fraud in the credit-card scheme, but Rohn eluded police. Arlington County, Va., detectives continued to look for her, but in vain. As it happened, she spent some time with Huberts before and after he went to prison. She had one daughter in 1987, another after Huberts's release two years later. But by July 1990 they had split up, and Huberts took the girls. That fall Rohn answered Paulson's ad. [P] Paulson's love for Rohn began to wane as her incarceration wore on. He began seeing a coworker, Cheryl New, 30, who had a child of her own. On Saturday, Nov. 16, 1991, Rohn was released from jail. She went to Paulson's apartment—and he let her stay the night. The next day he canceled a date with Cheryl. Instead, he and Rohn took his son, Chris, to a park. [P] On Monday he canceled plans with Rohn to be with New. But afterward he tracked Rohn down at a local hotel where she was with Brian Rohloff, an Albany, N.Y., ironworker she had just met in a bar. Rohloff testified later that Paulson look Rohn outside to talk, but she ultimately staved the night with her new friend. By the next morning, Paulson had thrown Rohn's belongings into the hall and left an angry note telling her not to return. Instead, she moved her stuff back in, prosecutors say, and when Paulson returned home that night. shot him three times with his own. 22-caliber target pistol. As he lay dying, she shot herself in the arm to bolster what proved to be a futile claim of self-defense. [P] When Rohn called 911 a few minutes later, she made little mention of Paulson, only of her own condition. "There wasn't one word of concern about him. prosecutor Gwinn told the jury later. Perhaps Paulson should have heeded his own words. In a letter to Rohn while she was in jail, he wrote, "Sometimes I'm scared to love you." [P] JOE TREEN [BR] ART LEVINE in Beltsville, JOHNNY DODD in Northern California [P]
Advertisement
Today's Photos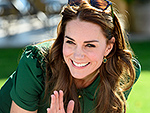 Treat Yourself! 4 Preview Issues
The most buzzed about stars this minute!