People Top 5
LAST UPDATE: Tuesday February 10, 2015 01:10PM EST
PEOPLE Top 5 are the most-viewed stories on the site over the past three days, updated every 60 minutes
Wild at Heart
Renée Askins Is Fighting to Bring Wolves Back to Yellowstone


Between 1600 and 1950, 2 million wolves were killed, nearly exterminating the species in the lower 48 states. Unfortunately for them, little good was said about wolves. Because their natural prey, bison, had been nearly wiped out, they killed livestock and were perceived as a danger to humans. Ranchers lobbied for their eradication, and willing government agencies responded with bounties. The predators were shot, poisoned with strychnine, set afire and left to die with their jaws wired shut. "This effort wasn't about controlling wolves," Askins maintains. "This was about conquering them."

The recent wolf sighting—now believed to be of a stray hybrid or an animal cut off from a small pack in Montana—may be a sign of hope. Since 1973, when the Northern Rocky Mountain wolf was put on the endangered species list, public attitudes have changed. The wolf is now viewed as an essential predator, helping to keep animals such as elk, moose and bison in balance with available food and habitat. In 1987 the federal government developed a recovery plan recommending reintroduction of wolves from Canada to Yellowstone. The proposal, slowed for years by powerful livestock interests and Western Congressmen, got a significant push last April when the U.S. Fish and Wildlife Service began holding public meetings to gauge public reaction. The results will be incorporated into an environmental impact statement, the final hurdle before wolves can be reintroduced. Askins' Wolf Fund—whose sole purpose is to return the wolf to Yellowstone—hopes to galvanize public support, a crucial element of the impact statement. "Renée's efforts are critical," says Rep. Wayne Owens of Utah. "She's focused on the issue, rational and politically sensitive. And she has an extraordinary ability to inspire people."

To Askins, the wolf question is more than just an ecological issue; it's a test of America's character. "Wolves exist in wilderness, but what they offer us is contact with wildness," says Askins. "Yellowstone is the only place in the 48 contiguous states that has every plant and animal species that was here when the white man arrived at our shores—with the exception of the wolf. We need one wild place that's whole."

Ranchers who remain unconvinced—and that's many of them—have found a fervent advocate in Troy Mader, a former private investigator who sees wolf reintroduction as a pernicious conspiracy of environmentalists and the federal government. Mader, who lives in Gillette, Wyo., about 300 miles east of Yellowstone, heads an antiwolf organization, the Abundant Wildlife Society of North America. He challenges reintroduction at every opportunity. "Renée talks about restoring wildness," says Mader. "Malaria and typhoid are wild too, but she's not talking about bringing them back. Environmental groups sell wildlife like Jim and Tammy Bakker sold religion. It's about money and control." Mader adds, "We eradicated wolves because they were competing with us. They were a real problem."

It is that sentiment that Askins tried to defuse last winter during a six-month tour of hostile towns in Montana, Wyoming and Idaho, explaining her ideas about wolves to ranchers. "There's no record of a healthy wild wolf ever killing a human in North America," she repeated at every stop.

Gradually, Askins' sermons are making converts. "The myth of the wolf has been handed down among ranchers for generations," says Charlotte Reid, who with her husband, Rich, owns a cattle ranch in Idaho's Black River Valley. "But we live with other predators like coyotes and we don't have many problems. People fear the symbolism of the wolf more than they fear the animal itself. Renée is helping people understand that."

Askins knows that dispelling fears won't be sufficient in itself. The reintroduction plan, she assures ranchers, will allow wildlife officials to remove or kill problem wolves. She also tells them about a $100,000 fund set up by Defenders of Wildlife that will repay them for losses caused by wolves. Privately, though, she decries the focus on accommodating ranchers. "For years this debate has been framed around the interests of the livestock industry. The industry's cry of economic loss has eclipsed the cost of not having wolves."

That cost has consumed Renée Askins since she was a teenager. Born in what is now Mackinaw State Park, Mich., to Raymond Askins, a businessman, and his wife, Chris, a medical technician, she was a loner who loved the outdoors. In 1977 she entered Kalamazoo College in Michigan, where she wrote a paper on the role of the wolf in religious tradition and its historic association with the Devil. The following year she studied wolves at a captive research facility in Battle Ground, Ind. One day, after a low-ranking female gave birth to pups she was unable to protect from other wolves, the director of the study walked into the observation hut and handed one to Askins. "Here," he said. "She's yours to look after."

Askins cared for the pup, Natasha, for three months. "I kept a journal about her, but the whole time I felt like she was keeping her own journal about me," she says with a laugh. "She had such dignity, and there was a level of sophistication and communication between her and the other wolves that I had never been aware of." When Askins returned to college, Natasha was sent to a behavioral lab in Minnesota. Renée learned two years ago that the wolf had been put down as a precaution when a rabid skunk bit her cagemate. "Natasha gave me a gift," says Askins. "It sounds silly, but I felt I had to give something back."

After graduation in 1981, Askins moved to Jackson, Wyo., to assist endangered-species biologist John Weaver, who was working on the reintroduction of wolves to Yellowstone. Her research on bald eagles, water ouzels and mule deer paid so Little, though, that she and her dog, Bristol, lived for a while in a tepee. At the same time, she began to display a flair for organization, bringing such renowned writers on the environment as Wendell Berry, Peter Mathiessen and Barry Lopez to a lecture series at the nearby Teton Science School.

In 1984, Askins learned about a traveling exhibit called Wolves and Humans, sponsored by the Science Museum of Minnesota, and secured a grant to bring it to Yellowstone. It attracted more than 200,000 people. Partly through Askins' efforts, then National Park Service Director William Penn Mott became a champion of wolf reintroduction. "It was a turning point for me," says Askins. "I saw I could do something concrete."

Askins had decided to return east to get her master's degree at the Yale School of Forestry and Environmental Studies. Shortly before her departure, she was introduced by mutual friends to folksinger Tom Rush, who was performing in Jackson. "I fell for her instantaneously," says Rush, 51. "It's kind of like flying saucers. I don't believe in things like that happening, but it did."

Askins, for her part, had no idea who Rush was. "One day he invited me over and picked up the guitar and started playing. I said to Ben [Rush's 17-year-old son], 'Gee, Ben, your dad plays pretty well.' "

After graduation in 1988, Askins headed back to Jackson. With her went Rush, who now helps with Wolf Fund projects between performances. In Jackson, Askins puts out a newsletter, gives interviews, plans a children's campaign and is promoting a 1-800-YES-WOLF public service announcement narrated by Robert Redford, which is running on TBS stations. "Renée's persuasive whether she's in Montana talking to a rancher or in Manhattan charming philanthropists over a glass of sherry," says Michael Bean, Wildlife Program chairman at the Environmental Defense Fund and a Wolf Fund advisory board member.

"We exterminated the wolf to take control," says Askins. "But people are beginning to see we've taken too much control. Powerful interest groups kept wolves from returning to Yellowstone for years. The public needs to let Congress know that it wants them back in its oldest national park. The day wolves return, the Wolf Fund will close its doors."

On a gray, windy day recently, Askins left her home and headed north to Yellowstone to check out the site where the stray wolf had been spotted. Passing bubbling thermal pools and hissing geysers, she pointed out historic wolf territory along Specimen Ridge and up Hellroaring Creek. Entering the vast bowl of Hayden Valley, Askins pulled her car to the side of the road and walked slowly through the sage. Then she cupped her hands to her mouth. A low moan echoed across the valley, rising to a spine-tingling howl. Askins howled again, and again, listening intently for a howl in reply. On this day, there was only the sound of the wind.


RENÉE ASKINS WAS WRITING A MEMO in the office of the Wolf Fund, based in Moose, Wyo., last month when a local reporter called about an unusual sighting in Yellowstone National Park. Two wildlife filmmakers shooting footage of grizzly bears feeding on bison carcasses in the park's backcountry noticed another animal at the scene. Bigger than a coyote, it had black hair and a creamy underbelly. When one of the grizzlies swiped at it, the animal sauntered to the other side of the carcass. Not in 66 years had there been a confirmed sighting of the Northern Rocky Mountain wolf in Yellowstone, but the clues seemed unmistakable: It was a wolf. "I was stunned," says Askins, 32. "Then I was exuberant. No justice would seem more poetic to me than if wolves returned on their own."
Advertisement
Today's Photos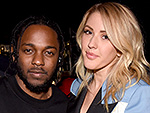 Treat Yourself! 4 Preview Issues
The most buzzed about stars this minute!