People Top 5
LAST UPDATE: Tuesday February 10, 2015 01:10PM EST
PEOPLE Top 5 are the most-viewed stories on the site over the past three days, updated every 60 minutes
Picks and Pans Main: Tube
Hearts Afire


CBS (Fridays, 10 P.M. ET)

B-

This flamboyant drama from David E. Kelley, longtime L.A. Law producer-writer, is a skewed, often caustic and surprisingly eventful look at life in a small Wisconsin town called Rome. This is no sleepy burg. The first two installments have dealt with suicide, prostitution, underage pornography and a serial killer.

Tom Skerritt plays Rome's sheriff, and Kathy Baker is his spouse, the town doctor. Holly Marie Combs, Justin Shenkarow and Adam Wylie play their blended brood.

The show runs on the same alternating current of pathos and comedy as L.A. Law, but the drama is more ponderous and the humor a good deal more forced. (The sheriff's dense deputy, played by Costas Mandylor, asks of his infatuation for an older woman, "Does this mean a guy's got an esophagus complex?")

Despite the program's artificially, it is atmospheric and flashy. And Picket Fences is going to need every bit of its cheeky insolence to stand apart in a very competitive time slot against 20/20 and I'll Fly Away.

NBC (Saturdays, 8:30 P.M. ET)

C

Soul diva Patti LaBelle plays a singer and nightclub owner in this sitcom. No big stretch there. But just about everything else in tins stale, formulaic comedy is terribly contrived. LaBelle becomes the boss, landlady and smothering mother-surrogate to a recent college grad (Morris Chestnut). The most annoying—and extraneous—character has to be the freeloading Scotsman (Simon O'Brien) who is Chestnut's neighbor.

This tired tripe has two things going in its favor: musical guest stars (including Luther Vandross, Hammer. Bobby Brown, Boyz II Men, TLC and Jodeci) who slop by to perform at the club and the outrageous Duane Martin, who plays Chestnut's bumptious best friend. Every time Martin spots a shapely woman, he erupts into comicbook exclamations like Pow! or Ka-boom! Too bad the writing isn't half as animated.

The Disney Channel (Sun., Sept. 27, 9 P.M. ET)

B+

Fascinating if not revelatory, this documentary, mixing archival footage and current interviews, examines the creation of the Beatles' Sgt. Pepper's Lonely Hearts Club Band, the epochal rock album and the fecund first flowering of the psychedelic era.

Paul McCartney views the album as a watershed in pop music. Instead of a grab bag of catchy singles, Sgt. Pepper, he says, "was more like writing a novel." Also illuminated are some of John Lennon's odd inspirations such as the Corn Flakes commercial that sparked "Good Morning, Good Morning."

The film's real star is producer George Martin, who kept finding ways to evoke the Beatles" increasingly complex aural ideas with the primitive four-track equipment of 1966.

Though choppily edited, this documentary is in some ways more interesting than the Beatles" final film together, Let It Be, because it explores a happier, more creative chapter in the group's history.

Fox (Sundays, 10:30 P.M. ET)

C

Here is far and away the most macabre concept of the new season. It is a comedy about the only six survivors of a nuclear holocaust, including an airhead manicurist (Marita Geraghty), an elitist stock analyst (Lane Davies) and a prankish, homeless person (Fred Applegate). Yeah, you see a lot of happy-go-lucky spirits sleeping on healing grates.

Except for little incidents like giant spiders attacking their farmhouse, these folks' lives go on pretty much as usual. And this would just be another substandard sitcom, if not for its alarmingly sexist bent. In one episode the group's dowdy doctrinaire feminist (Megan Fay) grows enormous breasts overnight and immediately goes bimbo ballistic, even staging a beauty contest with Geraghty, much to the drooling delight of the men.

Apart from that ugly strain, this show is Gilligan's Island—without the prospect of rescue.

CBS (Mondays, 8:30 P.M. ET)

B-

Sitcom veterans John Hitter and Markie Post star in this new offering from Evening Shade and Designing Women creator Linda Bloodworth-Thomason.

Ritter plays a divorced father of two who is the chief aide to a scatterbrained Southern Senator (George Gaynes). Post plays the Senator's newly hired press secretary, a respected journalist now clown on her luck. Ritter and Post immediately strike up a combustible relationship. (In coming weeks, Ed Asner will join the cast as Post's father, a recent prison parolee.)

This program is a little more loopy and labored than Bloodworth-Thomason's other shows and has to forage around longer to uncover its punch lines. But the leads are very adept at playing up what humor there is. And in Clark Duke, as Ritter's younger son, the comedy has prime time's cutest tyke.


On with the shows...
Advertisement
Today's Photos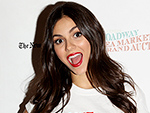 Treat Yourself! 4 Preview Issues
The most buzzed about stars this minute!