People Top 5
LAST UPDATE: Tuesday February 10, 2015 01:10PM EST
PEOPLE Top 5 are the most-viewed stories on the site over the past three days, updated every 60 minutes
Bad Monkey Business
Shirley Mcgreal Fights to End the Cruel World Trade in Wild Primates
Providing sanctuary to doomed and injured gibbons is the fun part of Shirley McGreal's mission. Her main job is to make sure they don't need sanctuary. As founder and director of the International Primate Protection League, McGreal is waging war against the lucrative illegal trade in primates, an estimated $10 million-to $20 million-a-year business in which monkeys, gibbons and orangutans are poached from the wild for sale to roadside menageries and disreputable zoos. From IPPL's headquarters—a 10-acre ranch where she lives with her husband, John, a retired professor—she edits a newsletter for the group's 30,000 members and~ acts as a clearinghouse of information on primate issues worldwide. "Shirley speaks five languages and has a vast network of contacts," says John Grandy, vice president for wildlife at the Humane Society of the U.S. "She gets things done."
"The primate trade is practically like the slave trade," says McGreal, who nevertheless accepts primates' use in medical research. "We support captive breeding so that only one animal will be potentially lost, not the five or 10 that are killed in the wild."
McGreal expects her most significant strike against the illegal trade to come to fruition this December when the "Bangkok Six" trial gets under way in Miami. On Feb. 21, 1990, McGreal received an urgent phone call from a colleague informing her that six endangered baby orangutans in transit from Indonesia to Yugoslavia had been discovered by That customs officials at Bangkok's Don Muang airport. The animals, packed in small crates marked BIRDS, were said to be malnourished, dehydrated and near death.
McGreal immediately took charge. She arranged for an orangutan specialist, Diane Taylor-Snow, to fly from California to Bangkok to nurse the animals. Then, using IPPL contacts in Bangkok, she traced the shipment via a German smuggler operating in Southeast Asia to Matthew Block, a Miami-based primate importer. After three months of detective work, McGreal turned her evidence over to the U.S. Fish and Wildlife Service. On Feb. 20, 1992, Block, who denies the charges, was indicted for violating the Endangered Species Act and the Lacey Act, which protects illegally taken wildlife from international and interstate transportation.
Growing up in Cheshire, England, the daughter of a banker and a home-maker, McGreal became a professor of education. She never imagined herself as a crusader for anything until she and her husband—whom she met when both were students at the University of Illinois—were posted in 1971 to Thailand, where he was working for UNESCO as an engineering instructor. Shortly after their arrival, she went to the Bangkok airport to pick up her freight. "I saw all these tiny monkeys packed in crates waiting to be shipped out," she recalls. "I could see their little faces peering out, bewildered and frightened. I wanted to know how they got there."
Looking for a group that could provide some answers, McGreal discovered there was none. So she founded IPPL in 1973, eventually enlisting the support of primate specialists Jane Goodall and Dian Fossey. Over the next decade she persuaded the governments of Thailand, India and Bangladesh to ban exports of endangerod primates. (Sadly, Thailand remains a black-market center for endangered species.) McGreal hopes that the government will provide conclusive evidence against Matthew Block this December. "Smugglers are putting nails in the coffin of species that are ahead) threatened with extinction," says McGreal. "Primates pay with their lives for these people's cruelty. Someone has to stop them."
SUSAN REED
CINDY DAMPIER in Summerville
Contributors:
Cindy Dampier.
AT THE END OF PRIMATE LANE, A PRIVATE DIRT ROAD ON THE outskirts of Summerville, S.C., sit 12 large mesh enclosures sheltered by bamboo groves and draped with grapevines. As Shirley McGreal approaches, 23 gibbons send up a welcoming clamor. "Hello, Bean, come give us a hug," she calls. As a gibbon lopes toward her, McGreal explains that he was blinded by encephalitis after being rejected by his mother. Then she greets Arun Rangsi, another gibbon, which was scheduled to be destroyed after his use in Army chemical-warfare experiments. "These animals are unwanted pets and refugees from labs," says McGreal. "Primates are genetically over 90 percent like humans."
Advertisement
Today's Photos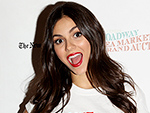 Treat Yourself! 4 Preview Issues
The most buzzed about stars this minute!