People Top 5
LAST UPDATE: Tuesday February 10, 2015 01:10PM EST
PEOPLE Top 5 are the most-viewed stories on the site over the past three days, updated every 60 minutes
Death of a Visitor
Yoshi Hattori Died When He Went to the Wrong House for a Party
Contributors:
Ron Ridenhour,
Kimberly Aylward.
YOSHIHIRO HATTORI, A 16-YEAR-OLD JAPANESE who came to Baton Rouge as a high school exchange student, had two great passions in life: America and athletics. "He liked America because it was a place where people could he open with each other," says his mother, Mieko. As for sports, he was disappointed to learn that his favorite game, rugby, wasn't played much in the U.S., but he compensated by taking up dance. "Yoshi was a very kinetic kid," says Holley Haymaker, his host mother in Baton Rouge. "Enthusiastic. Vibrant." [P] On Oct. 17, Yoshi's very innocence and exuberance may have cost him his life. On his way to a pre-Halloween party, he and Haymaker's son, Webb, rang the bell of the wrong house. For reasons that are still not totally clear, the homeowner. Rodney Peairs, 30, leveled a loaded 44-caliber pistol at the boys as they were leaving. As Yoshi—dressed as John Travolta in a white dinner jacket—danced happily back up the driveway. Peairs shouted, "Freeze!" But Yoshi, who spoke only basic-English, kept skipping toward him. At that point, Peairs shot him dead. [P] The shooting provoked a debate over gun control in Baton Rouge, and last week Peairs was indicted for manslaughter. But in Japan, where all weapons—guns, knives, swords—are illegal, the uproar has yet to abate. All four of Japan's national TV networks have been covering "the exchange student case" extensively. "Having a gun is part of the freedom of America," anchor Tetsuya Chikushi told viewers. "I think this is America's worst disease. Guns are every where. It's like a cancer." Anchormen also put the word freeze on flash cards and explained its meaning. And they speculated that Hattori confused freeze with please, since Japanese have trouble distinguishing r's from l's. [P] It is a strong possibility. Yoshi had been studying English for only five years, since his family hosted an American exchange student. He grew up in Nagoya, the fourth-largest city in Japan, the second of three children. His father, Masaichi, is an engineer at an automotive parts factory; his mother is a homemaker. He was a good student. "He studied so hard we had to try to stop him," his mother says. "But when he did play, he played hard." He also helped around the house. "He often cooked for me," his mother recalls with a chuckle. "But his room was always messy." [P] On Aug. 4, Yoshi flew to Baton Rouge to spend a school year with Holley Haymaker, a physician who practices family medicine, her husband, Richard, a Louisiana State University physics professor, and their 16-year-old son, Webb. Yoshi attended McKinley Senior High School with Webb, but after school he studied dance, both jazz and lap. [P] So it was no accident that he dressed up as John Travolta in Saturday Night Fever when he and Webb were invited to a Halloween party about 15 miles away. Webb, who was wearing a neck brace for a diving injury, decided to go as an accident victim and wrapped an Ace bandage around his head, leaving his face visible. The boys drove to a Baton Rouge suburb called Central. Unfortunately they inadvertently transposed two of the numbers. Instead of going to 10131 East Brookside Drive, they walked up to the door of 10311 instead. [P] They arrived around 8:40 RM. The house was festooned in Halloween decorations, but when Yoshi rang the front doorbell, no one answered. After a short while. Webb says, they started back down the walkway. As they reached the driveway, he says, they heard a noise behind them "like someone tampering with the blinds." They turned, and "we saw a kid and a woman open the door to the carport," says Webb. "After she saw us and we asked, like, 'Excuse me,' she slammed the door." [P] The woman, Bonnie Peairs, told authorities later that she slammed the door because she was "startled" when she saw Yoshi and Webb. "Honey," she told police she shouted to her husband. Rodney, a meat cutter at a local supermarket, "get your gun!" [P] In her statement to police, Bonnie Peairs said the two boys hung around the carport door. Not so, says Webb. He says they concluded they were at the wrong housr and started to leave. As they reached the sidewalk, Webb says, they heard a loud sound behind them, as if someone were slamming open a door. When they looked back, they saw Rodney Peairs. crouched in the carport, a pistol in his hands. Yoshi began skipping up the driveway. Travolta-style, merrily gesturing, his hands held out at shoulder length, palms up. "I'm here for the party!" Webb recalls him singing out. "I'm here for the party!" [P] "I said. 'Come back! Come back!' " says Webb. But Yoshi continued up the drive. [P] "Freeze!" shouted Peairs. But Yoshi kept on dancing, perhaps in the mistaken belief that Peairs's gun was merely a Halloween prop. When the boy got halfway up the 40-foot drive, Webb says, Peairs's hands bucked. Webb heard a loud pop and saw Yoshi collapse. Peairs promptly disappeared inside, and Webb began screaming for help. Neighbors called 911, but even though an emergency medical learn arrived quickly, it was too late. Yoshi, struck in the chest by the single bullet, died soon alter. "The kid didn't know that you had to fear guns," Holley says. "He was totally naive about any sort of danger." [P] Peairs was taken into custody but released the same night because, a sheriff's spokesman said, "there was no criminal intent." He was indicted last week on manslaughter charges, but the Louisiana legal system makes prosecution difficult. Under a 1976 law, a homeowner is justified in killing intruders if he "reasonably" believes his life is in danger or that the shooting will prevent a break-in. As it happened, Peairs had been victimized at his home before. when his truck was stolen and never recovered, "lie felt that his family was threatened," his attorney Lewis Unglesby said. Still, "if he had his way, that gun would have backfired and blown his hand oil instead (if what happened." [P] Yoshi's American friends, classmates and family were devastated. "Mr. and Mrs. Haymaker felt terrible about what happened," Yoshi's mother says. "They were very kind to us [when the Hattoris came to the U.S. to retrieve their son's body. They look us to see some of Yoshihiro's favorite places and showed us things he had done." At Yoshi's heavily attended funeral in Nagoya, his parents began circulating a Petition for removing Guns from American Monies, addressed to both the President of the U.S. and the Prime Minister of Japan. "We arc going to go on a signature campaign throughout Japan." says Mieko Haltori. "We hope that Americans start to talk about all the problems with guns in the United States." [P] JOE TREEN [BR] RON RIDENHOUR in Baton Rouge and KIMBERLY AYLWARD in Nagova [P]
Advertisement
Today's Photos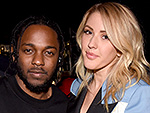 Treat Yourself! 4 Preview Issues
The most buzzed about stars this minute!