People Top 5
LAST UPDATE: Tuesday February 10, 2015 01:10PM EST
PEOPLE Top 5 are the most-viewed stories on the site over the past three days, updated every 60 minutes
Out of Sight, Out of Mind
An Apparently Normal Middle-Class Couple Fly Off for An Acapulco Vacation, Leaving Their Two Little Girls to Spend Christmas Alone
CONNIE STADELMANN COULD NOT BELIEVE her eyes. There, at the front door of her home near Chicago, stood two little girls, barefoot and shivering. The taller one she recognized as 9-year-old Nicole Schoo, daughter of the reclusive couple who lived across the street. The other, also wearing shorts in the subfreezing chill, was a stranger; it must be Nicole's younger sister, Stadelmann thought. Quickly bundling the kids in blankets, she sat them down in her family room near the Christmas tree. The girls were worried, Nicole said, because "the fire alarm is going off and something's leaking," and they feared their house might explode. "Where are your parents?" Stadelmann asked. "Oh," replied Nicole, "they're in Mexico."
Stadelmann was stunned, but the situation on that afternoon of Dec. 21 was even more shocking than she could have imagined. Incredibly, the two little girls had been left to spend nine days, including Christmas, alone in an empty house. Their parents—David Schoo, a 45-year-old engineer, and his homemaker wife, Sharon, 35—had taken off the day before on an Acapulco vacation, leaving Nicole and her 4-year-old sister, Diana, to fend for themselves in the family's trilevel Tudor-style home. There was no baby-sitter, not even an emergency phone number where the parents could be reached. Instead, inside the spotless, sparsely furnished house, free both of dust and of holiday decorations, there was a stock of TV dinners and cereal and a stern note with eating and bedtime instructions. According to news reports, the note threatened punishment if the girls ate more than two meals a day—and warned them not to answer the phone.
Newspapers inevitably labeled the situation a real-life version of Home Alone, the 1990 hit movie in which a young boy, played by Macaulay Culkin, is inadvertently left behind by his family in a similar upper-middle-class Chicago suburb at Christmas and has a siring of comic adventures. Only this wasn't funny—certainly not to Nicole, who told a TV reporter that after her parents left, "For a long time I would feel really bad, wondering what they were doing." And it was no accident. According to the girl, she and her sister had previously been left unattended while their parents spent four days in Massachusetts last summer.
Perhaps that's why Nicole appeared as calm as she did to Connie Stadelmann. "[The girls] were more scared about the smoke detector going off than about being alone," says the neighbor. Within minutes of the children's arrival at the Stadelmann house, firemen and local sheriff's department investigators showed up in answer to the 911 call Nicole had made. They found no smoke in the Schoo home. (The alarm had apparently gone off when Nicole, bathing her little sister, splashed water into a heating duct and shorted out some wires.) But when they found no sign of parents or other adults, they started asking questions. Lots of them.
So began a week of investigation during which the girls stayed with their maternal grandmother and later in foster care while authorities contacted airlines, customs checkpoints and Mexican hotels in an effort to locate the Schoos, who were finally spotted Dec. 28 at an airport customs check in Houston. Since the Schoos had confirmed tickets on a flight home the next morning, Chicago police told customs to let them go.
When police handcuffed the well-bronzed couple on their return to O'Hare International Airport the following day, the bewildered Schoos, says their lawyer, Gerard Kepple, were "almost in a catatonic slate." The media, which had learned of the story five days before, had staked out O'Hare, and as the couple were led through the terminal, several bystanders taunted them with chants of "Scrooge! Scrooge!" Husband and wife were each charged with two felony counts of child abandonment and cruelty to children and a misdemeanor charge of child endangerment.
From the beginning it was apparent that the bizarre nature of their alleged crime had struck a national nerve. Like the Schoos' neighbors in the farm-ringed community just outside St. Charles, Ill., some 40 miles from Chicago, middle-class Americans everywhere seemed confounded that apparently ordinary parents—people like them—could show such appalling lack of judgment, especially at the very time of year that symbolizes family togetherness.
But for all their middle-class appearance, the Schoos are not exactly a conventional couple. A $10,000 bond fee was posted by Sharon's father, Joseph Kuzma—who said he had not been in contact with his daughter for eight years. He blamed the rift on a falling-out between Sharon and his current wife. He and Sharon's mother have been divorced for 19 years. For his part, David Schoo has been out of touch with his widowed mother since his marriage to Sharon, the second for both, 11 years ago. "I saw my grandchildren for the first time on television," says Delia Schoo, who lives nearby in David's hometown of Aurora. "I blame her entirely. But he was stupid to go along."
Kuzma seemed more forgiving. "We all make mistakes," said the 72-year-old North Aurora, Ill., plumber and welder. "As far as I'm concerned, there is no such thing as a period father...the only perfect fathers around are on TV." Yet clearly he was shaken by the behavior of his eldest daughter and her husband. "I think both of them need psychiatric care, and both of the children do too," he said. "And somewhere down the line they should get their act together."
The Schoos will have to do just that if they are to regain custody of the daughters they are currently forbidden to see. For now, the girls remain in foster care, pending a hearing scheduled for Jan. 26. (The hearing was to have taken place last week, but a death threat against the Schoos' lawyer prompted a continuance.) Attorney Kepple maintains there are disclosures, yet to be made, that will "shed another light" on the actions of his clients, who he complained have been branded "the most vilified and hated couple in America." Until the hearing, he says. "We're saying they haven't done anything wrong."
Before Nicole and Diana were placed in foster care, they were able to celebrate Christmas with their maternal grandmother, Marie Kuzma, receiving gifts including a toy tea set and several Barbie dolls. The grandmother said she had offered to care for the girls while their parents vacationed, "but my son-in-law told me arrangements had already been made." As for the condition of the girls, Kuzma said, "I didn't see no bruises, but it didn't seem like Nicole missed her mom too much." (Kuzma said she would have preferred to retain temporary custody of the children but that her asthma left her unable to cope with the stress of the media blitz.)
The question gnawing at Kuzma, as well as at virtually everyone acquainted with the story—some of whom have offered to adopt Nicole and Diana—is, simply, why? Why would two people, unafflicted by poverty or dire necessity, make such a bizarre misjudgment, treating their children as if they barely existed?
Details of the extremely private couple's personal and educational backgrounds remain sketchy. But those snippets available suggest that even before they moved into their $150,000-plus home a year and a half ago, their behavior had been odd—and getting odder.
Although both seem to have had normal childhoods, with David remembered by high school classmates as a kind, outgoing and popular teenager, they had each had their share of troubles before their marriage. David, who earned his pharmacy degree from the University of Illinois in 1970, surrendered his pharmacist's license eight years later, after admitting to stealing approximately 1,900 high-potency Valium tablets from the Aurora drugstore where he worked. According to Kepple, Schoo took the tranquilizers for the severe migraines he allegedly suffered. After the incident he was forced to switch careers. He turned to engineering and was employed at the BRK Electronics Inc. factory in Aurora when he met Sharon, an office worker there.
Sharon Kuzma had moved as a child from Chicago's Southeast Side to the suburb of North Aurora. She dropped out of high school at 17—though she later earned an equivalency degree and for a while studied nursing—to many. Her parents disapproved. She and her now deceased husband, laborer Benito Montanez, separated, and she gave up her son, who was around 2 and who was later adopted. She told the court at the time that she couldn't care for little Jose. ("[I guess] it was like a habit she had—giving up kids," says Jose, now 19 and living just 15 miles from the Schoos.)
Over the years, says Sharon's father, his daughter drew away from the rest of her family as well. "She was kind of a recluse," he says. "She told her own mother to make an appointment to see her." Discussing the changes from the sociable "little dickens" her daughter was as a youngster, Marie Kuzma mentions Sharon's grief over the 1976 death of her favorite sister, Carolyn, who overdosed on drugs at 16.
But the bond between the Schoos seemed a powerful one, according to neighbors past and present. Geraldine Karas, a recently retired school official who lived next door to the Schoos for seven years in Aurora, re—calls the curious ritual she observed when David, who usually came home for lunch, went back to work. "As he was driving away," says Karas, "he'd shout from the car, 'Woo, woooo! I love you!' He would be looking backward and waving while driving. And then she would shout back, 'Woo, woooo! I love you too!' Sometimes I thought that those two were so madly in love with each other that it was almost—whoops! We've got two kids now, and we might not have enough love for them."
School authorities noticed nothing amiss. The Schoos attended parent-teacher conferences and seemed deeply interested in Nicole's progress. "[Nicole] was a quiet, well-behaved girl, a good worker," says Gerry Smith, her second-grade teacher. "The parents always seemed concerned, intelligent people."
Yet to the Schoos' neighbors it often seemed as if the couple were childless. They would spot David and Sharon splashing in their pool or heading off for a drive or tidying the yard—which the privacy-conscious pair liked to do after dark—but they would seldom see the kids. The backyard playhouse and swing set were rarely used. The day the girls sought refuge in her house, says Connie Stadelmann, "was the first time I ever saw Diana."
Although Diana was the more rarely seen of the girls, her parents were equally protective—strangely so, say the neighbors—of Nicole. The little girl wasn't allowed to wait with the other kids for the school bus at the slop across the street from her house. "She stands at her own driveway until the bus rounds the curve, then she'll run over," says 10-year-old Adam Stadelmann. Sharon once firmly rebuffed a woman who had invited Nicole over to play with her daughter, saying, "No, you keep your kids in your yard and I'll keep mine here."
"There was this thing of privacy, but I wondered what was going on inside that you can't go near the house," said neighbor Toni Potts. The Schoos ensured that family secrets would remain their own by shrouding all the windows in the house—even blocking the bottom half of the windows in the girls' upstairs bedrooms with cardboard. "The drapes are always closed—winter, summer, whether they're home or not," says Connie Stadelmann. Adds her husband, Bill: "It was like a vacant house."
If the neighbors were not fond of the Schoos, neither were the Schoos pleased with the neighbors. Within six months of moving into their house, they posted a for-sale sign on the front lawn. One day an angry Sharon Schoo phoned Bill Stadelmann and accused his family of trying to frustrate the Schoos' efforts to sell. It seemed Stadelmann's wife and son had been standing outside with a neighbor and her baby while a Realtor was showing around a prospective buyer. "You're sabotaging the sale of my house," Stadelmann says she told him. "Nobody wants to live in a family neighborhood like this. There's just too many kids." If anything, said Tom Potts, Toni's husband, "everybody would've thrown a party the day they sold their house." (Curiously, the house was taken off the market shortly before the Schoos left for Acapulco.)
Nobody is throwing a party yet, but neighbors are relieved that the Schoos' secret life is now public'. "This was a blessing, that it was found out and no one got hurt," said Toni Polls. To make sure no one gets hurl in the future, some neighbors believe the Schoos should never get their girls back. "Forget the jail," says Bill Stadelmann. "Let them go to Acapulco. Let them go to Europe. Let them do whatever they want. Just don't let them hurt the kids again."
But Sharon Schoo's father continues to hope that, against all odds, his daughter's family can somehow be saved. "Sometimes," he says, with stubborn optimism, "it lakes a tragedy to bring a family together."
PAM LAMBERT
LUCHINA FISHER, ANNE BURRIS GASIOR, LISA NEWMAN SANDLER and MARK SHUMAN in Chicago
Contributors:
Luchina Fisher,
Anne Burris Gasior,
Lisa Newman,
Barbara Sandler,
Mark Shuman.
Advertisement
Today's Photos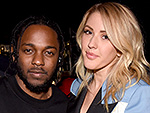 Treat Yourself! 4 Preview Issues
The most buzzed about stars this minute!