People Top 5
LAST UPDATE: Tuesday February 10, 2015 01:10PM EST
PEOPLE Top 5 are the most-viewed stories on the site over the past three days, updated every 60 minutes
Picks and Pans: Pages
Talking With...
A father's untimely death and a mother's subsequent retreat into what appears to be madness are psychic wounds that drive Wyatt Palmer, the protagonist of Baxter's profound, poetic second novel, to seek healing in a conventional life.
Wyatt forms a family and indentures himself to civil service in an economically depressed Michigan town; he even cuts through red tape to help a former high-school classmate, now an entrepreneur, build a local chemical plant. But these are only temporary poultices. Wyatt's wound is torn open again when his cousin Cyril, for whom he gets a job at the new plant, is poisoned by toxic substances on the job. In trying to secure his own life as well as that of his cousin, Wyatt feels he's undone both Cyril and himself.
It is in the careful charting of Wyatt's moral struggle that Baxter's beautifully written novel reaches a level of mastery. The unpredictable solution to Wyatt's spiritual pain comes as renegade wisdom embodied in the characters of his Aunt Ellen, a wise, self-reliant woman, and his mother, Jeanne, whose elegiac ravings suddenly begin to make sense. These multidimensional characters are the novel's true visionaries. They bring Wyatt a deeper understanding of the human condition; they offer the possibility of redemption by revealing to him his deeper self, his own shadow play. (Norton, $21.95)
by Delia and Mark Owens
As implacable as Greenpeace but with greater politesse, Delia Owens and her husband, Mark, are the Hillary and Bill of the eco-crusade. They have tirelessly championed wildlife preservation from research camps in the bush to The Tonight Show, the U.S. lecture circuit and, compellingly, in print. The Eye of the Elephant logs the Owenses' struggle since their 1984 best-seller, Cry of the Kalahari.
Having been expelled from that Botswana wilderness for exposing how cattle ranchers' barbed wire killed literally hundreds of thousands of antelope, the couple relocated to Zambia's North Luangwa National Park. There poachers had already destroyed three quarters of the elephant population, bringing it within four or five years of extinction. The Owenses' mission was simple: to convince tribespeople that "wildlife are more valuable to them alive than dead." Delia, 43, helped establish education programs and such alternate sources of income as fish farms, granaries and tourism. Mark, 48, galvanized the outgunned and often corrupt game wardens, piloting them on dangerous nightly antipoaching sorties in the single-engine Cessna normally used to track four-footed predators.
The couple, who met and married in grad school at the University of Georgia, write alternate chapters of the book, always lyrical if occasionally overly melodramatic. But their ingenuity, courage and accomplishment are beyond exaggeration. Botswana has allowed the Owenses re-entry and has implemented their proposed reforms; in North Luangwa key poachers have turned over their automatic weapons to work in the Owens enterprises, and only three elephants were killed in 1992, none in the second half. (Houghton Mifflin, $22.95)
by Aljean Harmetz
Early Warner Bros, publicity for Casablanca announced that Ann Sheridan and Ronald Reagan would costar. Had that occurred, would there be Casablanca junkies today?
Harmetz, a former New York Times Hollywood film correspondent, has created an affectionate (if repetitive and somewhat disorganized) portrait of one of the best-loved movies of all lime, from it-beginning as a play called Everybody Comes to Rick's to its 1943 Oscar for Best Picture to the failed attempts at turning it into a TV series.
Nobody fell in love. Humphrey Bogart spent most of his time in his dressing room drinking or playing chess. "The solitary chess game Rick is playing when the camera first focuses on him...was a real game Bogart was playing by mail with Irving Kovner of Brooklyn," Harmetz notes. The movie had seven writers, but mainly the inseparable Epstein twins (Julius and Philip) and Howard Koch: "Koch rewrote the Epsteins to give the movie more weight...and the Epsteins then rewrote Koch to erase his most ponderous symbols." This went on for 59 shooting days. For a long time the film had no ending, driving Ingrid Bergman from director Michael Curtiz to the writers, "begging to know which man [her character Ilsa Lund] loved," Bogart's Rick Blaine or Paul Henreid's Victor Laszlo.
Harmetz includes fascinating details of wartime Hollywood, such as the Warner Bros, press release proclaiming Casablanca the first important "all-cotton" movie, meaning that costumes were made of cotton rather than silk or wool because of wartime restrictions. And ironically the Nazis were played by German Jewish refugees.
Casablanca was an accidental success. It became a box office hit largely because of the fortuitous Allied invasion of North Africa in 1942 and the subsequent fall of Casablanca. Suspects is a fitting 50th-birthday tribute that will send you running back to the video store. Play it, Sam. (Hyperion, $24.95)
W.S. Merwin
Winner of the Pulitzer Prize in 1970 for The Carrier of Ladders and author of more than 30 other books of poetry, fiction and translation, Merwin, now 65 and living on Maui, has produced his first poetry collection in five years.
Merwin invites the reader ("We are so few," he acknowledges in an introductory note) on a number of travels—geographic, linguistic, historical, psychological and purely poetic—all relating to the wonder of the natural world and our wandering place in it. Having long ago dispensed with periods, commas and other grammatical constraints, Merwin sends richly descriptive language tumbling down the page like a waterfall. In both his shorter, lyrical poems and in his longer, more narrative ones, a constancy of meter and tone keeps the reader on course and enhances the sense of perpetual journey.
In "A Summer Night," for instance, Merwin writes about returning to a place, rich with rose bushes, gnarled walnut trees and the hulks of black barns, that he has known "so long...that it seems to me/ To be mine it has been gone for so long/ That I think I have carried it with me/ Without knowing it was there in the daytime/ Through talk and in the light of eyes and travelling/ In windows it has been there the whole way/ On the other side like a face known from/ Another time from before and afterwards/ Constantly rising and about to appear."
What Merwin seems to be saying. in one way or another in all of these poems, is that travel is about both leaving and returning and, like memory, is more circular than linear, as much about the journey as the destination, for every destination is also a point of departure. (Knopf, $20)
by Walt Harrington
One day after hearing a racist joke, Harrington, a white Washington Post Magazine writer married to a black woman, decided to provide his two "tan and bright tan" kids with a document that "captures the breadth of black America." His ensuing travels are an attempt to understand what it means to be black in America today.
The result is Crossings, a collection of short, vivid profiles of the people Harrington encounters. He visits a sharecropper's son, now a clerk in a clothing factory, who talks sadly about the blacks who resent his rise into the middle class. Harrington visits historic racial hot spots like Montgomery, Ala., Little Rock, Ark., and Prince Edward County, Va. (public schools there were closed from 1959 to 1964 to avoid integration). People in all three places who remember those days tell him they feel race relations have greatly improved. He interviews Spike Lee, Ice-T and an outstanding teacher in Washington, D.C. And he spends time with an elderly crippled woman who has worked as a volunteer at Detroit's Children's Hospital for 10 years while living in a housing project on social security benefits.
Whether by design or by accident, virtually all the people Harrington includes believe success comes only from hard work—and that blacks shouldn't blame racism for failure. There are no bad guys; even the ex-con murderer from East St. Louis, Ill., is making an honest living washing dishes. And while Harrington holds bull sessions with Illinois high school students, he doesn't visit the campuses that today seethe with blatant racial disharmony.
Crossings could have been better balanced, but still it's a fascinating and enlightening montage for blacks and whites alike. (HarperCollins, $25)
>Charles Baxter
WRITING TO FILL "A HOLE IN YOUR LIFE"
"WHEN I STARTED WRITING SHADOW Play," says Charles Baxter. "I found myself more and more concerned with questions of spiritual redemption." In fact questions about divine presence can be traced back in Baxter's life to his father's death from heart failure when Charles was only 18 months old. "Children who lose a parent through circumstance wonder why their lives have been turned upside down," says Baxter, 45. "It was reported that I'd go upstairs and watch for my father put the window, that I kept asking when he was coming home. Any terrible loss opens a hole in your life that you spend much of your time afterwards trying to fill."
In Baxter's case the void was occupied by writing. Originally inspired by an elderly aunt and her bohemian friends, he went on to publish a 1987 novel, First Light, as well as three collections of short stories, some of which have been included in editions of The Best American Short Stories. An English professor at the University of Michigan, Baxter lives in Ann Arbor with his wife, Martha, their son, Daniel, 13, and a Nanday conure, a small, parrotlike bird. (According to his family, the bird is like the author: irritable but affectionate.) He writes primarily about Midwestern life, which "in its nondescript landscape has a tendency to turn people inward. We don't have the wild verbalisms of the South, the spectacular vistas of the West or the urban culture of the East. There's a sense of learning to make do with limitations. I once described it as being married to a woman who will not kiss you back. It's my spiritual enterprise to write about this."
Contributors:
Joseph Olshan,
Richard Burgheim,
Carol Peace,
Lisa Shea.
by Charles Baxter
Advertisement
Today's Photos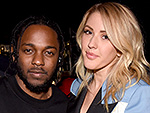 Treat Yourself! 4 Preview Issues
The most buzzed about stars this minute!