People Top 5
LAST UPDATE: Tuesday February 10, 2015 01:10PM EST
PEOPLE Top 5 are the most-viewed stories on the site over the past three days, updated every 60 minutes
Breaking the Silence
Magistrate Liliana Ferraro Shatters the Wall of Secrecy Protecting Italy's Mafia
Contributors:
Joel Stratte-McClure.
ITALIAN AUTHORITIES HAD BEEN TIPPED off, and on Jan. 15 a special force of carabinieri officers were carefully scanning the stop-and-go morning rush-hour traffic in Palermo, Sicily, for a Citroen sedan. If all went well, the police would be making the Mob catch of the century. Their quarry: Salvatore "Toto" Riina, the capo di tutti capi—boss of all bosses—of the Cosa Nostra, the Sicilian Mafia. For 23 years, Riina (pronouned REE-na), 62, had evaded arrest in connection with more than 100 murders and drug trafficking while ruling the organization from his home in Corleone—the hilltop town featured in The Godfather—with a ferocity that earned him his nickname, the Beast. [P] At 8:30 a.m. the sedan appeared, and police pulled it over in front of an Agip motel. Inside were an unarmed driver and a short, heavyset man. It was Riina. Producing papers identifying him as a shepherd, he told federal agents,"Gentlemen, you are making a big mistake," but the carabinieri were undeterred. Hours later, in custody, Riina reportedly finally told his captors, "Congratulations and compliments." The Beast was bagged. [P] In fact the congratulations belonged in part to the tenacious Liliana Ferraro, Italy's highest-ranking anti-Mafia magistrate, who has been responsible for carrying out the biggest crackdown on organized crime in the country's history. Ferraro, whose two associates Giovanni Falcone and Paolo Borsellino, were blown to bits allegedly on Riina's orders, has been a walking target for the Mafia since taking office in September 1992. "I would be lying if I said I was not afraid," she admits, puffing on an elegant Davidoff cigarette. "But I have seriously never asked why I got into this line of work, and I don't ask why I'm here today. It's my job, my living, my life!" [P] It was the murder of Ferraro's prominent colleagues that led to a huge public outcry against the Mafia and, ultimately, to Riina's capture—which came only after the government sent 7,000 troops into Sicily and began providing extra protection for Mafia informers. Said a satisfied Ferraro at a meeting after Riina's arrest: "We have broken the omerta, the Mafia vow of silence." With such triumphs, of course, comes great danger. "It is possible," she warned, "that the Cosa Nostra could seek vengeance through multiple murders or bombings." [P] To avoid the fate of her predecessors, Ferraro follows her daily routine with extreme caution. The video monitor on the desk in her office at the Ministry of Justice in Rome displays flickering images that alternate between shots of the entrance to her triple-locked office, the hallway and other views of the building's interior. She is driven in her bulletproof car on a different route to work every day, and whenever she drops in on her hairdresser (making an appointment would be too risky), she takes bodyguards with her. "This is a serious business," she says. "I would be a fool not to take every precaution." For the 48-year-old administrative judge, who is divorced and childless, there is no turning back. "I would be doing this even if I had a family," she insists. "It is my calling as a responsible Italian citizen." [P] It is also a tribute to her mentor, Falcone. Last May, Falcone was murdered when a huge bomb planted under a four-lane highway blew his motorcade apart. The blast also took the lives of his wife and three bodyguards. Ferraro refused to spend time mourning. "I came into work the day after Falcone was killed," she says. "It was the best way to pay homage to him." She became the first female director of the criminal division of the Ministry of Justice after Borsellino. a candidate to replace Falcone, was killed. Ferraro, who had worked with Falcone for 10 years, now keeps his collection of wooden and ceramic ducks in her office as mementos of her friend. He is never far from her thoughts. "I try to remember how he acted, how he achieved his objectives, how he worked with his colleagues throughout the world." she says. "I intend to continue his work." [P] Though she is reluctant, for security reasons, to reveal much personal information, Ferraro does say she was born near Salerno, 32 miles south of Maples, that her father was a shopkeeper, that she has a brother and a sister, and that after six years of marriage to another magistrate she was divorced in the early 1980s. She has been a judge for 22 years. [P] The Mafia, says Ferraro, "has infiltrated society at virtually every level"—from protection offered to small businesses to political kickbacks to gambling and labor-union racketeering. Its international influence is inestimable. Says Ferraro: "The godfather image is still hue. but the Mafia is now a multinational company of crime." Indeed, just last week she attended an anti-Mafia summit meeting in Aries, France, where she received a hero's welcome following news of Riina's arrest. [P] The Italian government's latest anti-Mafia efforts include sequestering hundreds of jailed mobsters on a remote island off the coast of Tuscany to prevent their escape and keep diem isolated from [heir "families." And in the fall—following the murders of Falcone and Borsellino—the government enacted two vital legal reforms that Ferraro helped sponsor, passing a law granting informers immunity from prosecution and establishing a witness-protection program. [P] Results were immediate. In September authorities nabbed the Cosa Nostra's alleged No. 2 man, Giuseppe Madonia, who, like Riina, congratulated his captors. And that same month, Operation Green lee broke up the financial infrastructure of Colombia's cocaine cartel, which was trying to make inroads into the European drug market and which had links to Italy's largest crime families. More than 165 suspects were arrested in four countries. In November. Operation Leopard, in which a Mafia informant turned stale witness after watching emotional TV coverage of Falcone's funeral, succeeded in rounding up more than 75 Italian Mafia suspects. [P] Ferraro has no illusions that her gender will win her any special treatment from the Mafia. "The hit men aren't going to have any second thoughts because I am a woman," she says. But. she adds, "I try to lead as normal a life as possible." She regularly works 15-hour days, lunches with colleagues at the Ministry of Justice and unwinds by listening to opera or traditional Neapolitan music. And—future hit men be warned—Liliana Ferraro will not be intimidated into quitting. "There is no possibility of a sane society while the Mafia exists," she says. "My determination increases each time a colleague and friend is killed." [P] ELIZABETH GLEICK [BR] JOEL STRATTE-McCLURE in Rome [P]
Advertisement
Today's Photos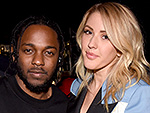 Treat Yourself! 4 Preview Issues
The most buzzed about stars this minute!