People Top 5
LAST UPDATE: Tuesday February 10, 2015 01:10PM EST
PEOPLE Top 5 are the most-viewed stories on the site over the past three days, updated every 60 minutes
Picks and Pans Main: Tube
Critic's Corner
MTV (Wed., Feb. 3, 10 p.m. ET)
B+
This performance special is a homecoming for Paul: It was taped in the same Manhattan theater where, 29 years ago this week, the Beatles made their American debut on Ed Sullivan's variety show. In interview snippets between songs, Paul reminisces about the audition for John Lennon that landed him in the Fab Four, the advantages of being left-handed and the original lyrics to "Yesterday": "Scrambled eggs/ Oh my baby, how I love your legs."
This time around, there are no frenzied adolescent girls in the audience. (MTV invited a more mature crowd.) But with a musical program that takes in old rockabilly ("Twenty Flight Rock"), Beatles faves ("Lady
Madonna
") and cuts from his forthcoming album ("Hope of Deliverance"), McCartney proves that he's still a steady-rollin' rocker and a superior showman at age 50.
NBC (Saturdays, 8 p.m. ET)
C
In this spin-off from last year's failed sitcom The Torkelsons, Connie Ray once again plays struggling single mom Millicent Torkelson. She has moved with her three kids (Olivia Burnette, Lee Norris and Rachel Duncan) from rural Oklahoma into the home of an affluent single dad (Perry King) in Seattle to work as the nanny to his spoiled teens (Jason Marsden and Brittany Murphy). In this blended household the wholesome values of the country folk clash with the shallow materialism of the city slickers.
The problem is that the dialogue sounds distinctly like a bunch of comedy writers sitting around a table trying to top each other. As King's kids muse about their new nanny, Murphy says, "This one's imported. Straight from some hole-in-the-wall in Louisiana." "Oklahoma," Marsden corrects her. "What's the difference?" "One's a musical." Yeah, right, today's teens just can't lay off those Rodgers and Hammerstein references.
Ray and Burnette were likable actors even in the cramped, dowdy atmosphere of the original show. But the new cast additions are all awkward and overly theatrical. King's delivery is so mannered he seems to be doing a Casey Kasem imitation.
CBS (Sun., Feb. 7, 9 p.m. ET)
B+
This Hallmark Hall of Fame production is the sequel to the successful 1991 TV movie Sarah. Plain and Tall, in which Glenn Close played Sarah Wheaton, a Maine woman who in 1910 becomes the mail-order bride of Jacob Witting (Christopher Walken), a widowed Kansas farmer with two children.
This movie explores the blossoming of their contracted marriage. It's played out against the hardship of a drought on the prairie, which forces Sarah to take the children and return for a time to Maine. The story is told in the same modest hand-stitched wall-sampler poetry of the original, extolling hard work and devotion.
Close gives another luminous performance as Sarah. And Walken, usually such a disturbing, volatile presence" on the screen, is once again surprisingly warm and sympathetic as the laconic Jacob.
NBC (Man., Feb. 8, 9 p.m. ET)
C+
Polly Draper plays an L.A. TV-news producer (although she seems to work about three hours a week). When she gets pregnant, her childhating ad-exec husband (Kevin Kilner) leaves her flat. At the height of her despair, along comes a soap opera producer (John Ritter) who is a veritable walking dairy when it comes to the milk of human kindness.
Though this sour-and-sweet romantic melodrama is a typically soggy piece of Hull horn Steel, it is well cast. No one is as suited to this type of schmaltz as Ritter.
CBS (Tues., Feb. 9, 9 p.m. ET)
C
The networks have become completely smitten with fact-based movies drawn from monstrous crimes. In this one,
Brooke Shields
plays a recent college grad who is asked out by a coworker (Richard Thomas) during her first day on the job in California's Silicon Valley. She declines. As time goes by, he grows more and more creepily attentive, following her, writing her long letters and, when that doesn't work, slashing her tires and making thinly veiled threats. Finally he goes on an armed workplace rampage of the sort usually associated with disgruntled postal employees.
Shields is a vacuous presence, but Thomas is effective, playing against type as a twisted obsessive, living in a relationship that exists only in his own mind.
>PUNCH-DRUNK ANNOUNCERS
WHY IS IT THAT THE MORE YOU PAY TO watch boxing on TV, the worse the coverage is? The sport thrived on broadcast TV for decades but has now set up camp almost exclusively in the greener fields of cable and pay-per-view. ABC has a rare network bout this week (Sat., Feb. 6, 4:30 p.m. ET) when lightweight Oscar de la Hoya takes on Curtis Strong. ABC's underutilized announcing team of Alex Wallau and Dan Dierdorf is about as good as it gets: incisive yet unobtrusive. Moving up a tier to basic cable, the ringside commentators for the weekly events on ESPN (Barry Tompkins and Al Bernstein) and USA (Al Albert and Sean O'Grady) are both fairly solid. The trouble—in the form of hot air and clichés—begins when you get to pay cable. Showtime uses Steve Albert, Ferdie Pacheco and, lately, cruiserweight champ Bobby Czyz to call its fights. HBO, which on Saturday (10 p.m. ET) has a heavyweight championship bout between Riddick Bowe and Michael Dokes, uses Jim Lampley, Larry Merchant and (when he's not fighting) George Foreman. There's no question that Pacheco and Merchant are knowledgeable about boxing, but both have grown increasingly cranky and imperious over the years. And they share an extremely annoying trait: Each will make a resolute prefight prediction and then flip-flop back and forth as soon as the punching starts. They change horses in midstream more often than a cowpoke in Venice and yet somehow always manage to end up on the side that's winning. (Howard Cosell may have been obnoxious, but al least he had the courage of his convictions.) On pay-per-view, which later this month offers an unprecedented four-championship card, it's a blessing that there always seems to be some sort of audio problem during their transmissions, because you really don I want to hear am thing their second-rate announcers have to say.
Watching TV is like stargazing: The light you're seeing tonight is actually ancient by the time it reaches your eyes. Any trend that manifests itself on network TV was a happening phenomenon many, many months ago. The time delay exists because even after TV executives, who are slow on the uptake and cautious to begin with, finally green-light a project, it still takes months to gel on the air. So it is that the explosion in popularity that country music experienced last year is just now registering on TV. This week (Sat., Feb. 6,9 p.m. ET) CBS airs A Country Music Celebration, featuring Alan Jackson, Vince Gill, Reba McEntire, Trisha Yearwood and many others. Before the month is over, NBC will have shown The Best of the Academy of Country Music, with Clint Black and Naomi Judd as hosts; Billy Ray Cyrus gets his own prime-time special on ABC; and CBS re-enters the fray with The Women of Country Music (from Patsy Cline to Mary-Chapin Carpenter). But forget all these manufactured specials. You haven't really arrived on TV until you're used as ratings bait on series and movies airing during a sweeps period like February. So helloooo, country. Randy Travis guest-stars on this week's Matlock (ABC, Thurs., Feb. 4, 8 p.m. ET) and duets with fellow Tarheel Andy Griffith. Naomi Judd makes her acting debut opposite Kenny Rogers in CBS's Rio Diablo on Feb. 28. Y'all come back now, hear?
Advertisement
Today's Photos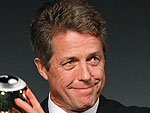 Treat Yourself! 4 Preview Issues
The most buzzed about stars this minute!