People Top 5
LAST UPDATE: Tuesday February 10, 2015 01:10PM EST
PEOPLE Top 5 are the most-viewed stories on the site over the past three days, updated every 60 minutes
Picks and Pans: Pages
Talking With...
Near the end of Boswell's remarkable third novel, Angela Vorda takes a long hard look at her first husband, Stephen. "She could not understand why, after the miracle of finding real love, they had not been able to manage a life together." Separated from him for 10 years, now remarried and poised to give birth to her second husband's child, Angela still longs for her former relationship, which she abandoned shortly after buying a farm with Stephen in Iowa.
She has, in the meantime, chosen an alternative life in Southern California: marriage to a seemingly well-adjusted Hollywood agent and a suburban idyll that lacks any spiritual dimension. In order to feel a greater purpose, she counsels underprivileged and homeless people and designs a guide for politically and socially conscious consumers. And yet, despite her various attempts to inject meaning into her life, Angela sees her world coming undone in Dulcie, the 15-year-old child of her first marriage. For Dulcie is a brilliant, acerbic, maladjusted young woman, whose irrational behavior seems to be the sad manifestation of Angela's and Stephen's failure to remain together.
Boswell divides his narrative between Stephen's struggling to maintain his cattle farm in Iowa and Angela's contending with Dulcie as well as her husband's infidelities. The result is a resonant multidimensional portrait of a modern family. Enriched by a supporting cast of memorable minor characters, Mystery Ride is humorous, poignant and written with astonishing confidence. (Knopf, $22)
by Carol Pogash
Like the 1987 landmark And the Band Played On (whose author, Randy Shilts, wrote the foreword here), this riveting account of the decade-long AIDS crisis gives the disease a human face.
While former San Francisco Examiner writer Pogash focuses her narrative on one hospital—San Francisco General—she writes only occasionally about the patients on the AIDS ward there. Instead, she profiles the doctors, nurses, volunteers and politicos embroiled in the medical, social and emotional issues that accompany the epidemic.
"The General," as the hospital is known, turns out to be the perfect backdrop for a drama about AIDS. Consistently at the medical forefront (the controversial drug Compound Q—a component of which is now in FDA tests—was developed there), the General and its staff were also instrumental in policy-making. Thanks to the perseverance of a young nurse accidentally stuck with an HIV-infected needle, national health care worker safety issues were investigated.
Pogash makes it clear that there are few pure heroes and no sure villains here; like the disease itself, the surrounding issues are too complicated. How can Dr. Michael McGrath, the developer of Compound Q, be anything less than an obvious good guy? Some AIDS activists say he kept his promising findings secret for too long. (He says he was just following established research protocol.) Is surgeon Dr. Lorraine Day—who lobbied hard, on 60 Minutes and elsewhere, for mandatory HIV testing—a crackpot worry-wart, or is she simply protecting herself and her fellow doctors from AIDS contamination?
Pogash also manages to inject some levity: Her profile of a 70-year-old, pot-smoking AIDS volunteer who delivered marijuana brownies to AIDS patients, for example, is a welcome relief. Occasionally, though, the narrative becomes confusing: Some characters get far more attention than others and you can't always keep them and their positions straight. Still, the book's title (the motto on T-shirts worn by emergency-room workers) aptly describes its contents: as real—not to mention as complicated, tenacious and disturbing—as it gets. (Birch Lane, $18.95)
by Jon Katz
The unlikely hero of this '90s detective novel is Christopher "Kit" Deleeuw, a onetime Wall Streeter who narrowly escaped an insider-trading rap and now divides his time between carpooling his kids and trailing cheating husbands.
Kit's new low-key life is turned upside down when two popular teenagers from his New Jersey suburb are found dead in a station wagon. Murder-suicide, say police. Friends of the dead teens think otherwise, and they turn to Kit, who's hardly Columbo. Even they, however, are unprepared for the shocking truth he finds.
Katz's writing isn't as strong as his innovative concept, but with its clever twists and Big Chill sentiments, Station Wagon's plot never stalls. (Doubleday, $17)
>Robert Boswell
NOT HARD TO KEEP HIM DOWN ON THE FARM
"I struggled with Mystery Ride for 4½ years. And at one time it was 500 pages longer," explains Robert Boswell, 39, from his home in Las Cruces, N. Mex., where he lives with his wife, the fiction writer Antonya Nelson, and their children, Jade, 5, and Noah, 2. "I cared so much about the minor characters that for some of them I wrote a hundred pages or more. My great conflict in shaping the novel was not losing what each of them had to say, not to turn my back on them."
This concern reflects themes in Boswell's life. "During the late '70s I worked as a rehabilitation counselor in San Diego. We tried to help get job training for all kinds of people, from adult schizophrenics to transplanted Asians to poor people still coming in from Oklahoma and Texas—like in The Grapes of Wrath—people who believed that all they needed to do was get to California and there would be employment." It was those years that inspired Boswell to turn full-time to fiction wilting.
The son of a high school principal, he grew up on a tobacco farm in Wycliff, Ky., which is very near to where the Ohio River meets the Mississippi, "the exact place on the river where Huck loses Jim," he says. Part of Mystery Ride takes place in a struggling Iowa farm town. "Traditional farm life in the Midwest is slowly perishing in favor of what's called agribusiness," he says. "And a dying lifestyle is something that automatically attracts a fiction writer, who wants to try to understand its beauty, before it vanishes forever."
Contributors:
Joseph Olshan,
Sara Nelson,
Jill Rachlin.
by Robert Boswell
Advertisement
Today's Photos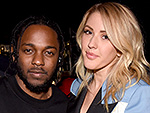 Treat Yourself! 4 Preview Issues
The most buzzed about stars this minute!