People Top 5
LAST UPDATE: Tuesday February 10, 2015 01:10PM EST
PEOPLE Top 5 are the most-viewed stories on the site over the past three days, updated every 60 minutes
Patriot Games
Terrorist or Hostage, Actor Stephen Rea Is, First of All, Irish
The feeling is mutual for this new guy in town. Rea, 50, has been beguiling moviegoers in The Crying Game as Fergus, the reluctant Irish Republican Army gunman who falls in love with the black sweetheart of the captive British soldier he was assigned to execute. The low-budget British film—with a startling plot twist that audiences are keeping secret—has become a sleeper hit; it has made virtually every critic's Top 10 list, and Rea was recently named best actor of '92 by the National Society of Film Critics. He is also making a splashy Broadway debut in Someone Who'll Watch over Me, playing Edward, an Irish journalist held hostage by Moslem terrorists in Beirut. The New Yorker's Edith Oliver called Rea "a wonder of wit and brilliance, bringing the spirit of Ireland to the stage."
He has also brought a bit of the politics, since Rea's wife, Dolours Price, is a former IRA member who served eight years in prison after being involved in car bombings 20 years ago. Does that affect his ability' to play both sides of the terrorist equation: kidnapper and victim? Rea is sympathetic to the Republican cause but explains, "I'm not an activist, and I don't believe in violence. What I bring is an understanding of how decent, ordinary people got involved and how that spiraled into something out of control. I've tried to express my experiences as an Irish person rather than just be an empty vessel as an actor."
Born in Belfast, his father was protestant household; his father was a bus driver, and his mother did various odd jobs. Memories of the city are bittersweet; it was a grim, poor, dank place where, because of the sectarian troubles, "there were irrational reasons for disliking people," he says. Acting came naturally. At age 4, playing the wolf in Little Red Riding Hood at school, Rea defied his teacher's suggestion that he read a book while silting in bed. "I wanted some knitting," he says, working the imaginary needles, "because that's what grannies do. Oh, I was a ghastly show-off. Then in my teens self-consciousness set in. I've been shy since, but somehow the instinct to keep acting remained."
After graduating from Queens University in Bedfast—he neglected his studies to stage Irish plays with an amateur theater troupe—Rea briefly joined Dublin's Abbey Theatre before moving to London in the late 60s. I le immediately landed a role in a Sean O'Casey play, then worked for years on the fringe before crossing over to the English mainstream at the Royal Court and National Theatres. In 1980, he renounced those big arenas when he and playwright Brian Friel (Dancing at Lughnasa) cofounded Field Day, a Derry-based outfit devoted to new Irish works. "It was a way of trying to get back home," says Rea. "As much as I respect the English theater, a part of me was outside; it was somebody else's enterprise, somebody else's ideology."
Throughout the '80s, Rea toured Ireland with Field Day. But he also found time to star in two movies by Irish writer-director Neil Jordan: Angel (1982) and The Company of Wolves (1985). In 1991, Jordan wrote a new film with Rea in mind. "Stephen has this extraordinary quality of innocence and world-weariness at the same time," he says. "When I told him the plot of Crying Game—with all the twists—his reaction was the audience's reaction: 'Holy s—!' You know, a mixture of shock and fascination." Rea forsook Field Day that year to shoot the movie; last year he did the same in order to do Frank McGuinness' Someone, which opened in London before moving to Broadway in November.
The double whammy was a calculated move to expand his career, but Rea was also drawn to the theme of redemption through suffering. "Both roles are about people remaking themselves, about going through some appalling experience yet coming out better, enriched," he says. "[Former Middle East hostage] Terry Anderson saw the play, and we met him afterwards. You see how the core of him is intact, and you think, 'I'd like to feel that after seven years of that hell I'd be a quarter as good.' "
Though Rea steadfastly refuses to talk about her past, Dolours is presumably another such survivor. Convicted in 1973 for car bombings outside London's Central Criminal Court—in which more than 200 people were injured and one person died of a heart attack—Price and her sister Marian, the alleged leaders of their IRA cell, served eight years of their 20-year sentences before being released in 1981. (Both had been hunger strikers and were apparently suffering from anorexia.)
Rea first met Price, an Irish Catholic, in the '60s when she was in Belfast, training to be a teacher. During her terrorist period, he says, "I was away in England and we weren't in touch." The couple, who married in 1983, divide their time between Belfast and London. "I know people want to hear something mushy and sentimental about our relationship," he says. "That's not my style. I will say that there's nothing political about my marriage. You couldn't sustain one on such a thing." A sometime journalist and writer, Dolours, 42, is primarily concerned these days with the couple's two sons, Danny, 4, and Oscar, 2. "She's cracked about them, loves them," says playwright McGuinness, a close friend. "They've really brought peace to her and Stephen." Since Christmas, the entire family has been in New York City with Rea.
Rea recently finished shooting Bad Behaviour, in which he and Sinead Cusack (Mrs. Jeremy Irons) portray an Irish couple in the throes of marital crisis. Eager to do an American movie, he is poring over new scripts. "Everything I've done has a logic in a way," he explains, "and I wouldn't want it to be illogical. I wouldn't want to look out of place." The role, in other words, would have to be infused with the Irish in him. "You know, the other day I read an interview with Liam Neeson, who said, 'Please don't say I'm an Irish actor; I'm an actor.' That's the exact opposite of what I feel."
PAULA CHIN
Additional reporting by LAURA SANDERSON HEALY in London
Contributors:
Laura Sanderson Healy.
THE LATE LUNCH CROWD IS STILL PACKING the Ear Inn in lower Manhattan when Stephen Rea slips in and sidles up to the bar. "So this is what the place looks like," he says in his Belfast brogue, squinting through the dark, funky tavern that has become his favorite hangout. "The last time I was here I was so drunk I couldn't see." A smile brightens his dour face. "Really, I do like the old style saloons. There's a certain Irish atmosphere, you know?" In fact, Rea is mad about Manhattan in general. "The cavalcades of yellow taxis—an astonishing sight. Jews, Italians, Puerto Ricans—it's an extraordinary civilization. It's not Anglo-Saxon in any sense of the word. Yeah, I'm liking it an awful lot."
Advertisement
Today's Photos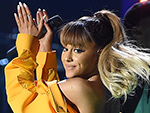 Treat Yourself! 4 Preview Issues
The most buzzed about stars this minute!