People Top 5
LAST UPDATE: Tuesday February 10, 2015 01:10PM EST
PEOPLE Top 5 are the most-viewed stories on the site over the past three days, updated every 60 minutes
Picks and Pans: Pages
Talking With...
On the surface, Ann Rogers's life seems picture-perfect. At 33, she has striking good looks, designer clothes, a spacious Manhattan loft and a husband who loves her. She even has a job she enjoys, filming weddings and society parties for a tony video company. But something is very, very wrong. Between assignments Ann blitzes through the best stores—shoplifting. She ducks into bathrooms to do speed. She's cavalier about managing her diabetes, so her vision is deteriorating.
For years Ann's emotional life has been as carefully controlled—and as false—as her videos, in which all disturbing elements are edited out. As this compelling psychological novel opens, her coping mechanisms are collapsing in the face of an event that threatens to release the demons she has been trying so desperately to repress. A major museum is mounting a retrospective of the work of her late father, a photographer who made his name with voyeuristic pictures of young Ann, often nude and posed as if dead. Slowly and surely Harrison, who also explored the underbelly of family life in her first novel, Thicker than Water, leads us down the dark tunnel of Ann's memory. Her lonely Texas childhood and traumatic past gradually emerge, like prints developing, until they assume nightmarish vividness.
Ann's story is in some ways too studied, the novel's images of vision and death a bit obvious, the psychology overly pat. Yet in the end the character's disintegration is like the scene of a spectacular car wreck, lurid but impossible to resist. (Random House. $20)
A photo portfolio by Baron Wolman
This paperback collection of mostly black-and-white rock star photos by Wolman is an agreeable addition to the lengthening shelf of '60s memorabilia books. (It now seems like a miracle that anyone back in the 1960s could hear all those churning guitars, what with the roar of clicking shutters.)
Wolman, who preceded Annie Leibovitz as the lead photographer for Rolling Stone, offers a few surprises, notably a photo showing Frank Zappa appearing weirdly at home on a bulldozer, and one or two gems, like a shot of Fats Domino preening backstage and a pensive Van Morrison. For the most part, the pictures here confirm the average person's impressions of the era. The skirts were short. The pants were tight. James Taylor once had all his hair. The stars lived well, if not always wisely. You can almost hear the Dave Clark Five—not pictured here—singing "Catch Us If You Can." The words go "We were young with all of our might." Looks that way. (Squarebooks, $19.95)
by Jonathan Kellerman
Cassie Jones is a doctor's nightmare. For the past several months the toddler has been rushed to the emergency room of a Los Angeles hospital with increasingly alarming ailments, none of which her physicians can diagnose. Enter Dr. Alex Delaware, child psychologist and amateur detective, to explore the chilling possibility that somebody—probably a very closely related somebody—is purposely causing Cassie's illnesses.
As in previous best-sellers by Kellerman, a California child psychologist turned mystery writer, most of the clues here lie in the psyche. Delaware delicately tries to tease them out, without alienating the child's apparently devoted family.
Despite the intriguing premise, the novel packs little punch. Part of the problem may be that unlike many past Kellerman protagonists who were traumatized as children, Cassie still is a child and not terribly verbal. Another weakness is the subplot concerning financial skulduggery at the hospital, which the author uses to effect an unsatisfyingly deus ex machina ending. After eight novels in nine years, Kellerman seems to be suffering a case of burnout. (Bantam, $22.95)
by Carol Felsenthal
Just about anyone will enjoy this portrait of Katharine Graham more than she will. Felsenthal, author of a 1988 biography of Alice Roosevelt Longworth, portrays the chairman of the Washington Post Company in less than the glowing light accorded her since her newspaper broke the Watergate story in the early '70s.
Katharine (Kay) Meyer was born in 1917 into a home of wealth and influence, especially after her financier father, Eugene, bought the Washington Post in 1933. She was ridiculed or ignored by her mother, Agnes. (When Kay graduated from college, Agnes had her secretary send her a congratulatory note in which "Katherine" was misspelled.) In 1940 she married Philip Graham, a brilliant Harvard Law School graduate and JFK crony who succeeded her father as the Post's publisher in 1946. The couple had four children (son Donald is now the Post's publisher), but Philip was a manic-depressive who belittled Kay publicly, ran around on her and, in 1963, blew his brains out.
And that's exactly half—certainly the more enlightening half—of the book. Graham's subsequent career as publisher is well-known: the Pentagon Papers, Watergate, her reputation as a ruthless boss and her hesitant embrace of feminism. Felsenthal leaves us with the feeling that Graham, who is writing a book of her own and did not talk to the author, is indecisive and heavily dependent upon the opinion of others. If Graham is, indeed, as influential as she is generally portrayed, Felsenthal seems to say the image is due more to luck than to smarts. The same might be said of this book. It's superficial, but it's fascinating. (Putnam, $29.95)
>Kathryn Harrison
LIFE IS NOT A CAMERA
"EVEN AT A YOUNG AGE I LEARNED that truth was a slippery substance," says Kathryn Harrison, 32. "My grandmother claimed that my parents were married by a justice of the peace in downtown Los Angeles, and my mother claimed that she was married at home. But now that no one in my immediate family is living, I've become the sole keeper of my own history. That is both scary and seductive."
An only child born to an unstable 19-year-old mother who was married but briefly, the novelist was raised by her grandparents. "On and off, when my mother thought she was going to get her life together, she would threaten to take me back. And I would pray that she wouldn't be able to," says Harrison. "Ironically, I was the one who ended up taking care of her when she died of cancer at age 43."
In Exposure, Harrison uses photography as a metaphor for life's paradoxes. "I write about how even photography, supposedly the great instrument of truth, can be made to lie," she says. "In the end, the camera is manipulated by the hand as well as the eye."
Even today, Harrison, who lives in Brooklyn, N.Y., with her husband, novelist Colin Harrison (Break & Enter), and their two young children, says she is driven by fear. "After the birth of my second child. I was sitting out on our porch, thinking how everything wonderful in my life could be so easily tripped up and undone, and I burst into tears. My husband came out and asked me what was wrong. And I said, 'But that's just the point, nothing is wrong—yet.' "
Contributors:
Pam Lambert,
Richard Lacayo,
Carol Peace,
Joseph Olshan.
by Kathryn Harrison
Advertisement
Today's Photos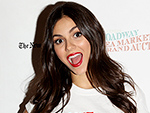 Treat Yourself! 4 Preview Issues
The most buzzed about stars this minute!