People Top 5
LAST UPDATE: Tuesday February 10, 2015 01:10PM EST
PEOPLE Top 5 are the most-viewed stories on the site over the past three days, updated every 60 minutes
Joy of Their Company
Opening Its Doors to Dozens of Youngsters, An Innovative Washington State Nursing Home Mixes Disabled Residents with Irrepressible Preschoolers and Watches the Generation Gap Disappear
In a room cluttered with Lego blocks, finger paintings and nine bright-eyed preschoolers, Bill Vonk is reading aloud from If You Give a Moose a Muffin. Most of the kids in the playroom are absorbed in the story—but not 2-year-old Thomas Simonton. He has discovered something more entertaining: the brake lever on Vonk's wheelchair. As the septuagenarian storyteller tries to get on with his tale, Thomas manipulates the brake lever like a gearshift and—VROOM!!!—off he goes on an imaginary joyride. Finally Vonk, 70, surrendering, laughs and closes the book. "They have so much energy," says the former engineer. "I have five grandkids. This is like having them around all the time."
Which is precisely the point of the St. Francis Extended Health Care center in Bellingham, Wash., where people at opposite ends of the human life span come together for several precious hours every weekday. "I'm hoping to get well enough to go home," says Vonk, who suffers from multiple sclerosis and needs a wheelchair to get around. "But until then, at least these kids are around to make the days brighter."
The St. Francis center embodies an idea that is as simple as it is bold, combining preschool and elder care in a single facility. Fifty children, ages 18 months to 6 years, share recreation rooms, meals and corridors—great for wheelchair rides—with 120 old people, most of them suffering from incapacitating ailments. Residents spend as much time with the children as they like. Only their bedrooms are considered off-limits to the kids—unless the children are invited, which they often are. "It seems only natural that people who are grandpas and grandpas become involved in child care," says Jim Hall, 38, who founded the intergeneration-al facility in 1985. "They have so much to give. And working with the children helps keep them healthy and active. You can definitely see the psychological benefits."
Sometimes the benefits are physical as well. "When I first came to this place, I weighed only 89 lbs.," says Doris Stimac, 79, presenting a handmade, lace-trimmed valentine to her pal, Megan Smethurst, 5. Stimac, a former restaurant manager, moved into St. Francis seven years ago with Parkinson's disease. "I was very sick and felt very down," she says. "Now I weigh 123 lbs.—it didn't lake long for me to forget all my troubles."
"It's the best therapy there is," says Gertrude ("Goo-trude" to some of the children) Veckhusen, 75, who suffers from amyotrophic lateral sclerosis—Lou Gehrig's disease. "There's not much the doctors can do for me," explains the former seamstress, "but these kids make me feel young again. Watching them brings back my own youth. It's very invigorating."
The child-elder-care facility is the second incarnation of St. Francis. The first was a traditional nursing home owned and managed by Jim's father, Robert Hall. Jim began doing odd jobs there alter school when he was 16. By 1977 he had become the center's administrator. Seven years later he wanted to enlarge St. Francis and provide day care for the children of employees, 90 percent of whom are women. He knew of a Seattle nursing home that had an annex for employees" children. "But for a long time, I'd been thinking, 'Why not take it a step further?' " says Hall. " 'Why do children and the elderly have to be separated?' "
Because the old building couldn't accommodate his plans, Hall designed a new facility with large common areas where youth and age could mingle. The hallways are carpeted in soothing hues of blue and green, and the walls are covered with photographs and paintings. Some of the residents' bedrooms look on to an interior courtyard where there is a playground, and since the entire place is licensed as a day-care center, the children can roam freely throughout.
As soon as the new facility opened, the unique day-care arrangement began to attract interest throughout the area, and within three months Hall opened St. Francis to nonemployees' kids. It was soon fully subscribed, and today it has a waiting list of 80 children. Hull's success has inspired six other nursing homes in Washington State to set up similar programs.
"When my wife and I moved to Bellingham 3½ years ago from Southern California and left our families behind, we longed for our children to have some grandparent figures in their lives," says Kenn Apel, 34, a speech pathology professor. So he and his wife, Lynda, 39, an elementary school teacher, enrolled their daughter, Genevieve, then 3, in the St. Francis program. The Apels are delighted with the results. "Kids at St. Francis learn to be more accepting of people who are different," says Kenn. "It doesn't faze them at all when they see a person with a tube up his nose or somebody in a wheelchair. Isn't it wonderful our kids will take these attitudes into life? And knowing our child is getting love from so many 'grandparents,' we don't feel as guilty about leaving her in day care."
The one dificult lesson children at St. Francis must inevitably grapple with concerns death. When a favorite resident dies, Cheryl Lorimer, 45, director of child care at St. Francis, gathers the children together and breaks the news gently but honestly. The children's reactions are monitored closely for several weeks. "If children are having difficulty, we'll call them into my office with their parents and talk in depth," says Lorimer. "Sometimes, I'll even take the child into the room where the resident died and explain that death is a natural stage in life."
For the elderly, though, St. Francis' dominant characteristic is its vitality. Or as Doris Stimac puts it, watching Megan Smethurst, the little girl's hair streaming as she soars on the playground swing: "It's the children. That's what it is. The children make me feel alive again."
MARILYN ACHIRON
CATHY FREE in Bellingham
Contributors:
Cathy Free.
A visitation of children warms the elderly with love and vitality
Advertisement
Today's Photos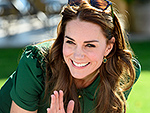 Treat Yourself! 4 Preview Issues
The most buzzed about stars this minute!