People Top 5
LAST UPDATE: Tuesday February 10, 2015 01:10PM EST
PEOPLE Top 5 are the most-viewed stories on the site over the past three days, updated every 60 minutes
One from the Gipper
With His White House in Turmoil, Bill Clinton Spells Relief the Way Reagan Did: G-E-R-G-E-N
After the indignity of that initial visit, the White House has proved to be a rather hospitable place for Gergen. In the early '70s he served as a speechwriter for Richard Nixon—even though Gergen was a nominal Democrat at the time. He then went on to work as director of communications for both Gerald Ford and Ronald Reagan. Last week an embattled Bill Clinton looked past Gergen's mixed political bloodlines (he is officially registered as an Independent) and named him counselor to the President, with duties that will include being top imagemaker for the Administration. For Gergen, chosen because of his savvy and experience, the job is likely to prove the most challenging of his white House assignments. "Four out of our last five Presidents have left office broken by its weight," says Gergen, who will vacate his present jobs as commentator on The MacNeill/Lehrer News Hour and editor-at-large for U.S. News & World Report. "This Presidency must and will have a better outcome."
Gergen admits that he hesitated about taking the job when first contacted by White House Chief of Staff "Mack" McLarty. For one thing, he knew conservatives might brand him a turncoat. Says Kansas Sen. Bob Dole: "Gergen was always viewed with suspicion by true conservatives." Meanwhile, Clintonites might call him a political mercenary. He insists, however, that he has always been a moderate who found much to admire in the major parties. "I believe in a lot of Republican principles, but there's a lot of stuff I don't agree with, just as there's a lot of stuff in the Democratic Party I don't agree with," says Gergen, who is both pro-choice and dubious about higher taxes.
Ultimately, Gergen, who graduated from Yale and Harvard Law School, fits more snugly into the world of the establishment than he does into any partisan camp. And he has already mastered one prerequisite for his new job: the polite stonewall. Whom did you vote for in the last presidential election, Mr. Gergen? "I'd just as soon not get into that," he says.
Gergen was also concerned about the effect the job might have on his family. His wife, Anne, 50, whom he met on a blind date while she was visiting the U.S. from her native England, is a family therapist practicing in suburban Virginia; son Chris, 22, just graduated from Duke, and daughter Katherine, 19, begins her sophomore year at Yale this fall. "For the spouse and children, there's a lot of loneliness because there are a lot of long hours," he says. "In the years I've been here, I've seen a lot of marriages break up."
The real lure of the White House this time is the impact Gergen hopes to have on the issues—especially re-focusing Clinton's Presidency and improving race relations. "David solicited assurances that his role would be policy adviser and formulator at the highest levels," says his MacNeil/Lehrer colleague Mark Shields. That doesn't necessarily mean Gergen will make the White House work more efficiently. If anything, he is even more notorious than Clinton for running behind schedule and letting his in-basket pile high. According to a reporter at U.S. News, when Gergen served as editor of the magazine he constantly procrastinated. "He couldn't sign off on stories," complains the reporter. "The deadlines would be missed by six, seven, even eight hours."
Gergen's appointment is seen by some as a demotion for White House communications director George Stephanopoulos, who will now work full-time as a presidential adviser. Among other things, Gergen will replace Stephanopoulos as the Administration's spinmeister. So how will the understated Gergen fit in with the aggressively hip young crowd in the Clinton White House? Son Chris, for one, thinks just fine. While conceding that his dad can be a bit stiff, Chris says. "He's been coining around since I got my first earring and then my second. And then Katherine went to Nepal and had her nose pierced."
Still, the incongruity of Gergen's presence in the Administration does give pause to some skeptics. "What's the point of having an election," jokes fellow television pundit Michael Kinsley, "when no matter who you vote for, David Gergen is always in the White House.
BILL HEWITT
LINDA KRAMER, ROCHELLE JONES and SARAH SKOLNIK in Washington
Contributors:
Linda Kramer,
Rochelle Jones,
Sarah Skolnik.
THE FIRST TIME DAVID GERGEN WENT to the white House he got more of an insider's view than he bargained for. It was 1970, and Gergen was a Naval officer working on reforming the draft. A friend at the White House had invited him by for a private, back-channel briefing on the subject, but no sooner had Gergen arrived than the head of Selective Service unexpectedly showed up. Eager to avoid an embarrassing breach of protocol, the friend pleaded with Gergen to hide. "I got slammed into this closet for an hour," recalls Gergen, 51, with a laugh. "My boss stayed a hell of a lot longer than I expected, and it was freezing in there."
Advertisement
Today's Photos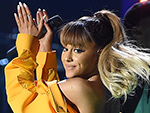 Treat Yourself! 4 Preview Issues
The most buzzed about stars this minute!