People Top 5
LAST UPDATE: Tuesday February 10, 2015 01:10PM EST
PEOPLE Top 5 are the most-viewed stories on the site over the past three days, updated every 60 minutes
Grapes of Wrath
Brother Joe Exposes the Dark Side of the Wine Empire of Ernest and Julio Gallo
According to Joe, the family ties were severed in 1984, when he began selling cheese under the Gallo label and Ernest and Julio slapped him with a trademark infringement suit. During the trial, Joe's lawyers unearthed documents suggesting that the older brothers had bilked him of his rightful one-third, $200 million share in the Gallo winery. But both a district and federal court found no evidence of fraud, and the blood feud continues. So deep is the division that last month, when 83-year-old Julio was killed in a Jeep accident, Joe did not attend the funeral. Moreover, he has not spoken with Ernest, 84, for five years.
Now a new book. Blood & Wine: The Unauthorized Story of the Gallo Wine Empire by Ellen Hawkes, exhumes even more skeletons from the cellars of the largest wine-growing enterprise on earth. The unsavory history includes the murder-suicide of the brothers' parents, greed, outright lies about the origins of the winery and dirty tactics like tampering with rival products.
Looking tired, Joe occasionally raises a browned, burly hand to his cheek as Mike talks about the family. In the 1890s, the brothers' father, Giuseppe, and uncle Michelo emigrated from Italy and settled in Oakland, Calif., where they changed their names to Joseph and Mike. The latter was "the black sheep of the family," says Mike (who was named after his great-uncle), a con man and shakedown artist who cobbled together $1,000 to set up the brothers' first wine company. The hot-tempered Joseph began flying into rages, healing his wife, Susie, and worked sons Ernest and Julio like slaves in the vineyards. After Joe Jr. was born in 1919, his father lavished on him all the affection he withheld from the older brothers.
By 1925 Joseph owned a 70-acre vineyard and an $8,000 home in Modesto. One day in June 1933, he took Joe aside and said in Italian, "Be good and mind your brothers." Next day, Susie was found facedown near a hog pen with a bullet in her head and Joseph was found in the dining room with a bullet in his right temple. Both shots were fired from the revolver lying beside him, leading police to rule the deaths a murder-suicide. In the family the tragedy was taboo. "The first I heard about it was from a fella in high school," says Mike. "I thought they'd died in a flu epidemic."
Joseph died intestate, and Susie's will dictated that the family wealth be split evenly among the three sons. But as executor, Ernest, 24, allegedly excluded 13-year-old Joe as he and Julio snatched up the property, vineyards, stocks and cash assets to form the partnership E. & J. Gallo Winery. That accusation by Joe's lawyers flew in the face of Ernest and Julio's oft-told tale of starting the winery with nothing more than $5,900 and a how-to library pamphlet. The courts, however, found those charges groundless.
Young Joe became the odd brother out, put to work as a hired hand in the warehouses; it was only in the late 1940s that he was entrusted to manage a vineyard. Ernest was patriarch, and in their zeal to please him, says Hawkes, salesmen resorted to tricks such as puncturing rivals' bottle caps to turn the wine bad and dropping cigarette butts, mice feces and even mice heads into competitors' bottles during tastings. In 1972 TIME crowned the brothers the kings of winemaking. Now headquartered in a neoclassical structure nicknamed Parthenon West in Modesto, Gallo accounts for a quarter of the wine sales in the U.S.
But Joe had been banished from the kingdom in 1967. "Julio told my dad they didn't need him to work for them anymore," says Mike. Though deeply hurt, Joe left quietly. After all, who was he to argue with his brothers? Joe answered the insult by building a thriving vineyard and dairy farm in Livingston, just south of Modesto. Remarkably, he harbored no ill will toward his brothers until they prevented him from selling cheese under the Joseph Gallo label. (The courts agreed with Ernest and Julio's charge of trademark infringement and dismissed the inheritance claim.) "Ernest's ego is so big he couldn't stand that his younger brother was doing well," says Mike. "Not to let him use his own name was a finishing touch to what they've done to him his whole life."
For Ellen Hawkes, 49, a writer who grew up near the vineyards of Saratoga, Calif., the Gallo feud was a real-life Falcon Crest. As she began researching her book in 1987, uncovering long-forgotten legal documents and mildewed records, she received two anonymous phone calls warning her off the project. During a book signing in Modesto, her publisher assigned two bodyguards to escort her.
While her book has been well reviewed, critics have found fault with her use of anonymous sources. Hawkes claims it was unavoidable. "Ernest and Julio were so powerful some people were afraid of the consequences of annoying them," she says. Predictably, Blood & Wine has gone down like rotgut at Gallo, where spokesman Dan Solomon says it is based on "poor research and speculation." The charges of dirty tricks by salesmen were based on "undocumented references...and industry rumors," he adds. "The title of this book should be Sour Grapes."
Meanwhile Joe and wife Patricia, 61, are trying to put the family strife behind them. Joe has proved himself a formidable businessman. His 20,000-acre dairy farm is one of the largest in the U.S. and last year chalked up $40 million in cheese sales. He also owns a 2,500-acre vineyard and has no qualms about selling grapes to Gallo competitors.
But for all the commercial success, Mike believes the feud has broken his father's heart. For years there was hope that Julio might have been the one to forge peace between his warring brothers. "Deep inside he was a good person," says Mike. "But he was so driven by Ernest, he never understood the hold Ernest had over him." That hope was buried with Julio. Shaking his head, Joe insists he will never reconcile with Ernest. "And this," he says, eyes again turned toward the photo of him and his brothers in happier days, "is the way it's got to be."
LARRY WRITER
JOHNNY DODD in Livingston
Contributors:
Johnny Dodd.
IN A HIGH-CEILINGED LIVING ROOM MADE from the wood of old wine casks at his Northern California ranch, Joe Gallo looks toward an old photograph of him standing proudly alongside his older brothers, wine tycoons Ernest and Julio Gallo. But as he peers into the past, there is sadness in his eyes. For the 73-year-old dairy farmer and grape grower, the image of the men he claims swindled him out of his rightful share of the multimillion-dollar family empire evokes sorrow. Gallo keeps a weary silence, letting his son Mike, 43, do the talking. "Ernest often said that blood is thicker than water, that family was the most important thing in life. Destroying that belief has been the most difficult part of all."
Advertisement
Today's Photos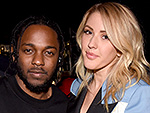 Treat Yourself! 4 Preview Issues
The most buzzed about stars this minute!