People Top 5
LAST UPDATE: Tuesday February 10, 2015 01:10PM EST
PEOPLE Top 5 are the most-viewed stories on the site over the past three days, updated every 60 minutes
Fossil Fool
Barney & Friends May Be the Biggest Kids' Show in Eons, but Some Grown-Ups Wish Its Dinostar Would Sink into a Tar Pit


This is the treacly conclusion of each and every episode of the (as Barney would put it) treeee-mendously popular children's television show about an imaginary dinosaur who—along with a cast of eight leapingly enthusiastic youngsters—romps, sings, plays, cavorts and otherwise eats up a half hour of airtime every day on PBS affiliates. The show, which first saw life as a video series in 1988, has an audience of about 2 million, making it the No. 2 PBS kids' show behind 24-year-old Sesame Street. That largely preschool audience will eagerly consume an estimated $200 million in Barney videos, toys, books and assorted merchandise this year. As the Barn might say: Sooooper-de-dooooper!

And yet, among Americans above the age of 3 or 4, a stinging Barney backlash has emerged. At just about any grade school lately, you can hear students singing (also to the tune of "This Old Man"): "I hale you/ You hate me...."

Grown-ups aren't much kinder. As one parent who also happens to be a paleontologist puts it: "There's never a killer asteroid around when you need one." David Letterman has compiled the "Top 10 Horrifying Secrets of Barney the Dinosaur," which include news of an indecent proposal Barney supposedly made: "Offered Fred Flintstone $1 million for one night with Dino." Then there's Jim Johnson and George Baier, the morning team at Detroit's WCSX-FM. For the past three months they've had a high old prehistoric time with their parody dinosaur. Arnie—Barney's illegitimate, low-life half brother who shamelessly bilks kids of their parents' money and sings ditties about dysfunctional families.

The dino loathing is carried to an extreme in the I Hate Barney Secret Society newsletter, a two-page anti-Barney screed written in a white-hot fury by Robert Curran, a Fort Lauderdale magazine ad salesman who says the Purple Menace made an addict of his 2-year-old, Michelle-Christian. "She would throw fits on the rug when the show ended," says Curran. The society's motto: Enough of this purple dinosaur crud!

What is it about Barney? Did anyone ever wish that Mr. Green Jeans would go berserk and brain Captain Kangaroo with a hoe? Maybe it's the cheesy production values, which make Mr. Rogers' neighborhood look like Beverly Hills, 90210. Maybe it's the numbing parade of badly lip-synched songs. And there is blobby Barnoy himself with teeth that look like white cardboard stripping and a voice (provided by Bob West) that suggests cake icing squeezed through a tube. For many adults, it adds up to ag-greee-vation. "I want to run and turn off the set when I hear the song," says Maggie Marchesi, a mother of two Barney lovers in Greenwich, Conn. "And those kid actors! They're just too cute and sweet. You can't help but think how much fun it would be to ruin their lives."

It would help, perhaps, if Barney had some of the pan-generational charm of a Big Bird. "I can watch Sesame Street with Willy," says San Francisco Chronicle reporter Steve Rubenstein, whose son is 2. "I can watch Mr. Rogers with Willy. I can't watch Barney because he makes me throw up." But that exclusive appeal is the whole point, says former Dallas schoolteacher Sheryl Leach, who created the Barney character in 1988. "We write the programs for kids only, on one level," says Leach. "We feel it's important that parents approve of Barney, but it-not important to us that they're entertained."

Even parents who hale Barney concede that their toddlers' happiness comes first. "Isn't this the time in children's lives when they should be insulated and protected and think the world is wonderful?" asks Nancy Novit, a mother of two in Lake Forest, Ill. "Would people rather we take our kids to Bram Stoker's Dracula?"

Of course not—especially when, to no one's surprise, there's a Barney movie on the way, perhaps as early as 1995.

It'll be stuuupendous! If you're 3.

TOM GLIATTO, with bureau reports


YOU PROBABLY ALREADY KNOW THE Barney theme song, so feel free to sing along (for those of you who don't, it's sung—adagio—by a chortling 6'4" purple dinosaur to the tune of "This Old Man"): "I love you/You love me/We're a happy family/With a great big hug and a kiss from me to you/Won't you say you love me too?"
Advertisement
Today's Photos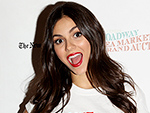 Treat Yourself! 4 Preview Issues
The most buzzed about stars this minute!