People Top 5
LAST UPDATE: Tuesday February 10, 2015 01:10PM EST
PEOPLE Top 5 are the most-viewed stories on the site over the past three days, updated every 60 minutes
Fatal Deceit
Elena Monica Trusted Ray Sharkey; Now She Claims the Late Actor Knowingly Infected Her with Hiv
By the time Ray Sharkey died on June 11 at age 40 in Brooklyn, where he had come home to live with his mother, the former actor had dwindled away to "a wisp of dust," says his longtime manager, Herb Nanas. "Skin and bones and hollowed-out eyes—but with a smile." Nanas, who saw Sharkey for the last time at a hospital in Palm Springs two weeks before he died, savors his final glimpse of the tough-guy magic Sharkey showed in a career repeatedly torpedoed by the heroin addiction that may well have given him the AIDS virus that finally killed him. In the hospital the onetime motorcycle enthusiast, confined to a wheelchair but wearing a Harley-Davidson bandanna wrapped around his head, called out to Nanas, "Hey, let's go for a ride!"
But Sharkey's magic—like Nanas's fond memory—is small consolation for Elena Monica. In July 1991, Monica—model, actress (an episode of ABC's Hangin' with Mr. Cooper) and daughter of comedian Corbett Monica—tested positive for HIV herself, three months after be-ginning a relationship with Sharkey. (He had separated from his second wile, Carole, 38, who remained close to him until his death.) In 1992, Monica filed a $52 million lawsuit, claiming that despite her repeated inquiries, and despite his knowledge to the contrary, Sharkey assured her he was HIV-negative and knowingly infected her with the deadly virus.
The lawsuit will not end with Sharkey's death. "We're going to file a claim against the estate," says Monica's lawyer, Howard Harris. But both Harris and Nanas think the actor's big-spending, drug-fueled lifestyle probably burned up whatever money he might have had. In the end, says Monica, "I'll probably be able to hang a paper on my wall that says I won $52 million, but that's it." The issue, she says, is less about money than about decency, honor and fairness. "I was raised to believe that you trust people," she says. "I think of all the people who have suffered—me, my parents, other women he may have infected. The whole thing is so unnecessary and tragic."
But Nanas has never been convinced that his friend Sharkey was the one who gave Monica the AIDS virus. "The only pure test," says Nanas, "would be if she had no sexual history prior to Ray Sharkey." As it stands, he adds, "I don't know, she don't know and God don't know."
When Monica met Sharkey at a party in April 1991, she had never seen any of his TV or movie roles—not his riveting breakthrough in 1980's The Idolmaker or his 1987 comeback as Wiseguy's Steelgrave. (His final role would be as another villain, in Cop and a Half, the Hurt Reynolds comedy released this past spring.) But she instantly understood the nerved-up intensity that made him a hit onscreen. "There is a type of energy a man can possess," she says, "that when he walks into a room, people turn around."
Within weeks the two were romantically involved. A recovering alcoholic and former cocaine user (Monica has attended Alcoholics Anonymous meetings since the mid-'80s), the Englewood, N.J., native was looking after her health with exercise and proper nutrition. As a single woman (she was divorced from her husband of two years in 1990), she was aware of the AIDS threat. She had been tested in 1989 and again in 1990—both times, she says, with negative results. She says she had been involved with two men before meeting Sharkey. Both assured her, she says, that they too had tested negative. Before sleeping with Sharkey—who she knew had a history of intravenous drug use—she asked him if he had ever tested positive for HIV. "No!" she says he told her. "Absolutely not!" He had been repeatedly tested, he declared, and die results were "fine."
In July 1991 just when they had begun looking for an apartment together, Monica began to feel ill. "I wasn't eating," she says. "I was getting weaker, and my head felt like it was about to explode." She checked into Cedars-Sinai Medical Center in Los Angeles and was diagnosed with a near fatal bout of aseptic meningitis, an inflammation of the lining around the brain and spinal cord. As part of a routine cheek, her doctor, Peter J. Ruane, recommended that she be tested for HIV. When she learned she had tested positive, says Ruane, she let out "a cry of agony."
Monica could not bear to tell her family—siblings Tony, Julie, Nannette and Corbett Jr., her mother, Helen (separated from Corbett Sr. since 1976), and, especially, her father. "I didn't want to break my dad's heart," she says. "I'm his baby." But she confided in Sharkey—and was taken aback at his first response. "Do not tell a soul!" she recalls his warning her. "Your career will be ruined."
In the first weeks after the test, Monica says, she was confused about how she could have contracted HIV. Sharkey assured her, as always, that he was HIV-negative. They continued the relationship, and to her amazement, says Monica, Sharkey on two occasions wanted to have sex without a condom. "I was shocked," she says. His explanation: "Elena, God does not want me to get this [disease]."
In August, Monica went for a second HIV test. "It was like wailing for a death sentence," says Shannon von Roemer, a friend who accompanied her to get the results: once again, positive. Cradled in Von Roemer's arms, Monica wept, "Who is ever going to love me?" By October she had decided who was not going to love her: Ray Sharkey. "You're not being honest with me," she told him. "Until you're ready to give me some answers, I can't be with you."
In July 1992, Monica learned from another woman that she too believed Sharkey had infected her with HIV. Monica—who says she doesn't know how Sharkey's other lover knew of her diagnosis—angrily filed her lawsuit. But not before lacing her family with the painful truth. First she told her sister Nannette, 35. It was Nannette's husband, Kenny D'Aquila, who called Corbett Monica and, after briefly trying to prepare him, said, "Dad, Elena's HIV-positive."
"Let me talk to her," he said.
Elena picked up the phone.
"My baby, my poor baby," her father said. "What can I do for you?"
"Just love me," she said, holding back tears.
A few weeks later, Sharkey, shooting CBS's The Hal Squad series in Vancouver, was arrested for possession of narcotics and fired from the show. At the time, Nanas admitted publicly what Sharkey had always denied—that he was HIV-positive, and ailing. What's more, Nanas now says, he and Sharkey had known for several years that Sharkey was infected and chose to keep it quiet. "It's a decision we made because once it gets out, your career is over," says Nanas. "Nobody knows in their heart if HIV-positive means you can't kiss a woman. The human race is still terrified of it."
Monica doesn't believe Sharkey planned to infect her. "He didn't meet me and say, 'I'm going to give this to Elena,' " she says. "I know about denial. And I know about what happens as a result of denial."
These days, says Corbett Monica, whose voice chokes with tears when he talks about his daughter, "she sounds pretty good most of the time." Living mostly off residuals from old TV commercials (Levi's, Milky Way), Elena holds week meetings for people with HIV at the L.A. Center for Living and is devoted to volunteer AIDS-awareness work. Her own approach to fighting AIDS has been holistic: meditation, no AZT. She is also dating again. Her current boyfriend, she says, has tested negative. "Obviously," she adds, "we practice safe sex."
Whether or not Ray Sharkey has left as his final legacy the illness of a woman who once loved him, his mother, for one, refuses to believe Monica's accusations. "Where's her proof?" demands Cecelia. "Anyone who knew him knows he wasn't like that." Yet not even his devoted manager, Nanas, who says he always lectured Sharkey about the need to use condoms, really knows what to think. "I'm not sure Ray ever believed he was responsible for any of it." he says. Then he pauses. "Ray was like a son. You don't judge your children."
TOM GLIATTO
LYNDON STAMBLER in Los Angeles
Contributors:
Lyndon Stambler.
SHE KNEW HE WAS DYING, THAT THIS would be the last chance for the two of them to confront his tragedy, and hers. When Elena Monica showed up at the door of Kay Sharkey's Palm Springs home last February—uninvited, unexpected and, says his mother, Cecelia, unwelcome—she found her former lover, once all robust belligerence as mobster Sonny Steelgrave in CBS's gritty cop series Wiseguy, emaciated, frail and barely able to walk. "I low dare you come here!" Cecelia Sharkey snapped at Monica. But the 27-year-old actress stood her ground. Though Sharkey was stunned to see her, she says, he invited her inside. He walked, shuffling with pain, to the back porch, where she had to help him sit down. Suddenly, months of anger were behind her. "The moment I went to pull out his chair for him," she says, "I knew that I'd forgiven him."
Advertisement
Today's Photos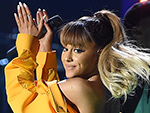 Treat Yourself! 4 Preview Issues
The most buzzed about stars this minute!