People Top 5
LAST UPDATE: Tuesday February 10, 2015 01:10PM EST
PEOPLE Top 5 are the most-viewed stories on the site over the past three days, updated every 60 minutes
Picks and Pans Main: Tube
Chains of Gold


NBC (Saturdays, 9:30 P.M. ET)

C+

This sitcom from the makers of Empty Nest and Golden Girls focuses on the staff of an anarchic Miami hospital ward. The solid ensemble cast is headed by Stephanie Hodge, Jeff Altman, Amelia Walker, Ada Maris and Mary Jo Keenen.

The focus is earthy (main topics so far are bloat, sex and bowel movements, all of which are made to seem equally unpleasant). The pacing is rat-a-tat-tat quick even if the humor is often forced. ("She fixed me up tonight with a doctor." "Well, it sounds like a step up from the pest-control guy.") Mostly, the show fits neatly into NBC's Saturday night lineup.

NBC (Sundays, 7:30 P.M. ET)

B+

Imagine Twin Peaks for preteens. That's the concept in this intriguing kids' fantasy series. Omri Katz is the new kid in town, a transplanted New Jerseyite who is convinced that beneath its boringly placid exterior his small Midwestern town is "the center of weirdness for the entire planet."

Katz is good as the boy who finds supermarket tabloid stories in even well-kept yard. (A guy on his paper route looks just like Elvis.) Katz gets help from Justin Shenkarow as his pal and Mary-Margaret Humes and Francis Guinan as his concerned parents.

The boy's conspiracy theories make a nifty metaphor for the wary alienation of adolescence. So while you've got on 60 Minutes, the younger set may be upstairs tuned in to this fanciful space shot.

NBC (Sundays, 8 P.M. ET)

C-

One of TV's most cherished stars, James Garner returns in a sitcom as a hustler who takes his ex-wife's city council seat when she dies. He soon turns public service into a racket.

Kate Mulgrew has a nice turn as the politically astute mayor. Corinne Bohrer and George Wyner costar.

But Rockford II this ain't. In fact, it's a sour one-joke proposition: All the scams end up smelling like roses. Garner is that rare star whose charm can carry a show. Why give him a character too cynical for Dabney Coleman?

Fox (Sundays, 8:30 P.M. ET)

B-

In a sturdy sitcom, Charles Dutton plays Roc, a garbage-man living in a Baltimore row house.

As straight man, Dutton glowers, moans and fumes as he deals with his scheming sharpie brother (Rocky Carroll) and his opinionated and cranky father (Carl Gordon). The sparkling Ella Joyce plays Roc's wife.

Creator Stan (Taxi) Daniels clearly has the pieces in place for comic conflict. But the writing undercuts a talented cast. ("They call him Wiz 'cause he some kind of electronic wizard?" asks Carroll of a local guy. "Nah, 'cause he got a problem with his bladder," says Dutton.)

Still, this is a decent kind of sitcom. At the end, you don't feel too guilty about the time you just killed.

NBC (Sundays, 8:30 P.M. ET)

B

Of the new season's silly egg-in-the-face sitcoms, this is one of the funniest. Robert (Benson) Guillaume plays a conservative cop in Venice, Calif. His partner is Richard (The Fanelli Boys) Libertini, a touchy-feely '90s guy. These expert comedians are backed by a colorful cast—Ron (Kaz) Leibman as a sleazy detective, Joel (Grand) Murray as an incompetent captain and, in future episodes, Megan (Slap Maxwell) Gallagher as another squad member.

The chemistry and writing are good. The set, with a holding cell right in the detectives' room, even looks like Barney Miller, the show's obvious progenitor.

CBS (Sun., Sept. 15, 9 P.M. ET)

D

This movie serves as a premiere for a creaky adventure series. Connie (Hotel) Sellecca is a con woman and Greg (B.J. and the Bear) Evigan is a cop. The oil-and-water couple ends up in a witness protection program, posing as a man and wife working for a Palm Springs security company—Palm Springs Investigations, hence the title.

Sellecca gets to show an unexpected side of herself, trying on both light comedy and a Jersey accent (the latter disappears after 20 minutes). Her gyrations are wasted, though, in an embarrassingly stale piece of trash which seems to have been exhumed from a vault of bad '70s TV.

The theme song says it: She: "I wish that you could write me a letter/ 'Cause that would mean that you're far away." He: "Let's try to work together/ 'Cause it looks like we're stuck." She: "I'd rather lick the oil/ Off an old diesel truck."

P.P.S.: Let's call the whole thing off.

Beginning next week, the show airs Saturdays, 10 P.M. ET.

Showtime (Sun., Sept. 15, 9 P.M. ET)

B

John Travolta is impressive in this 1989 feature film that never made it into the theaters. He plays an iconoclastic, formerly alcoholic Miami social worker who infiltrates a savage crack ring ruled by Benjamin (Nasty Boys) Bratt in order to rescue a wayward teen client (Joey Lawrence).

Marilu Henner, Bernie Casey and Hector Elizondo costar in this re-creation of big-time drug dealing that, while it begins realistically, succumbs to action film clichés. Yo, guys, save the alligator pit for the Bond movies.


All right, so I'm not infallible when it comes to the demise of shows. Last week I said The Bob Costas Show had been canceled when, in fact, it has only been dropped by my local NBC affiliate. Still, want to bet this is the last season for The Cosby Show? You Bet Your Life. America's best-loved paterfamilias has been in his hometown of Philadelphia taping tests for a remake of Groucho Marx's old game show. Apparently the mighty Cos wants to jump like a Pony Express rider from project to project without a respite. Good strategy. As the saying goes: Idle hands make Leonard Part VII.
Advertisement
Today's Photos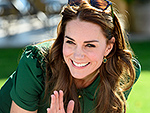 Treat Yourself! 4 Preview Issues
The most buzzed about stars this minute!