People Top 5
LAST UPDATE: Tuesday February 10, 2015 01:10PM EST
PEOPLE Top 5 are the most-viewed stories on the site over the past three days, updated every 60 minutes
It Was a Wonderful Life
Frank Capra's Extraordinary Films Spoke to the Heart of the Common Man
In Capra's unrepentantly sentimental world, the Baileys always won. They were just too good—and too darn stubborn—to give up. Capra conjured that version of the American dream in more than two score films over four decades. In the process, he garnered three Oscars for directing (It Happened One Night, 1934; Mr. Deeds Goes to Town, 1936; and You Can't Take It with You, 1938) and became one of the first Hollywood directors to see his named bannered above the film title in the credits. Steven Spielberg spoke for millions of the director's fans when he said, "Frank Capra made old-fashioned American values—and crying in the movies—a national pastime."
When he died peacefully in his sleep last week at his home in La Quinta, Calif., at age 94, Capra left behind a legacy that endeared him to moviegoers long after the lights had gone out on his career. Said actress Ann Miller, who as a teenager won a part in Capra's You Can't Take It with You: "His scripts made you root for the underdog, but he was also a very smart showman. He always had the audience pulling for his leading man or lady. That was the secret of his success."
Although Capra characterized his films as "Sermons on the Mount," he knew how to candy-coat the morals with laughter. He may have come to the U.S. as the youngest son of a Sicilian peasant and worked his way through the California Institute of Technology, but he got his movie training thinking up gags for Mack Sennett comedies. When a Capra hero started to get too lofty, you could be sure he'd trip over a trash can or get trapped in a phone booth before long.
Nobody knew Clark Gable or Claudette Colbert had a funny bone in their bodies until the director cast them in It Happened One Night and helped define the madcap romantic comedy in the process. That film won five Oscars, vaulted the humble Columbia studio to major status and established Capra as one of the preeminent directors of his generation.
But after World War II, during which he made the inspirational Why We Fight films, Capra's star declined. His Depression-era sentimentality seemed hopelessly outdated in the postnuclear chill; even Wonderful Life was all but buried until resurrected by TV over the last couple of decades as the American Christmas Carol. Although he fought against the rising power of film superstars, in 1961 he abandoned his own creed ("Never plead. Always have your hat on, ready to walk out") and virtually surrendered control of Pocketful of Miracles to an overweening Glenn Ford. The disillusioned Capra never made another picture. In La Quinta with his wife, Lucille (she died in 1984 after 52 years of marriage; they are survived by three children and 10 grandchildren), he penned his autobiography, The Name Above the Title. Until he suffered a series of minor strokes several years ago, he toured college campuses, criticizing Hollywood's lack of originality and urging students to pursue their own creative vision. As he put it, "Only the morally courageous are worthy of speaking to their fellow man for two hours in the dark."
MARK GOODMAN
TINA JOHNSON and TOM CUNNEFF in Los Angeles
Contributors:
Tina Johnson,
Tom Cunneff.
DIRECTOR FRANK CAPRA SAW AMERICAN LIFE AS AN EPIC struggle between the George Baileys and the Henry Potters of the world. In his 1946 film classic It's a Wonderful Life, Potter (Lionel Barrymore), the bloated banker of Bedford Falls, sneers at kindhearted Bailey (Jimmy Stewart) for sustaining "the rabble," as he calls the good townsfolk. The enraged Bailey thunders back, "This rabble you're talking about...they do most of the working and paying and living and dying in this community! Well, is it too much to have them work and pay and live and die in a couple of decent rooms and a bath?"
Advertisement
Today's Photos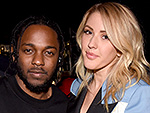 Treat Yourself! 4 Preview Issues
The most buzzed about stars this minute!