People Top 5
LAST UPDATE: Tuesday February 10, 2015 01:10PM EST
PEOPLE Top 5 are the most-viewed stories on the site over the past three days, updated every 60 minutes
Picks and Pans Main: Tube
Tv Series Saved by Radical Surgery


While such previous point-and-shoot TV spectacles as Watergate and Iran-contra tended to be Byzantine in their details and casts, the issues here were stark, the characters compelling and few, and the overriding question simple if troubling: Who was telling the truth?

Over the weekend the networks clung to their sports schedules. Dan Rather betrayed characteristic annoyance when he had to give way to baseball. And maybe this time he was not alone. The Friday and Saturday games between the Twins and the Blue Jays were the lowest-rated prime-time baseball play-offs ever. The real winner on broadcast TV was PBS, which went gavel-to-gavel with intelligent commentary by National Public Radio's Nina Totenberg (see story, page 55) and Paul Duke of Washington Week in Review. On Sunday night PBS bested the networks in some markets, an extraordinary occurrence.

As ever, TV generated jarring juxtapositions. In the space of 24 hours, viewers could have taken in NBC's miniseries A Woman Named Jackie, with its portrait of a tarnished Camelot, and the sight of Sen. Ted Kennedy looking extremely uncomfortable as Sen. Howell Heflin and Sen. Orrin Hatch engaged in rancorous debate about date rape. More than once during the proceedings, a commercial came on for a movie that showed Danny DeVito making a crude sexual suggestion to an office subordinate.

This potent mix of politics, psychodrama, kinky sex, character assassination and performance art (does anyone really believe these senators were as shocked by dirty language and pornography as they pretended?) was universally inflaming. Anytime you can outrage everyone in the audience, you have can't-miss TV.

NBC (Wed., Oct. 23, 9 P.M. ET)

C

Patrick (Step by Step) Duffy gives an affecting performance as a man shocked out of his deliriously happy domesticity when his wife (Kate Mulgrew) suddenly leaves him and their three kids.

All the turmoil is resolved with remarkable alacrity in a fairy-tale ending involving Lynda Carter. This tear-jerker is plotted like a jigsaw puzzle for toddlers: The handful of thick pieces fit together soooo easily.

PBS (Wed., Oct. 23, 9 P.M. ET)

B+

Bill Moyers brings cameras and probing questions to bear on seven black men, all recovering drug addicts, in northern California. The men have formed their own support group to thrash out their problems and to try to heal the wounds that made them seek oblivion in the first place.

As one man poignantly puts it: "When you remove the drugs, I'm still black. I'm still worthless. I'm still ugly....That's recovery for me. It's to challenge those demons in my life so one day I can look in the mirror and say, 'I am worthwhile. I am lovable.' "

The documentary is a candid and hopeful examination of what it means to emerge from addiction and how hard it is for these men to be honest with one another about their fears, feelings and failings.

ABC (Sun., Oct. 27, 9 P.M. ET)

D+

Neil Patrick Harris sure has been busy away from Doogie Howser. In a recent episode of The Simpsons, he played himself playing Bart in a spoof of sensationalized TV movies. In an abrupt about-face, Harris stars in this grueling fact-based film as a teen injured in a car accident that renders him helplessly childlike and without memory. Teri (Good & Evil) Garr (see story, page 89) plays the mother stubbornly struggling to restore the son she loves. Sierra Samuel and Randle Mell costar. Like many harsh disease-of-the-week movies, this one travels with more emotional baggage than its cast can early. Why in the world do the networks believe that unfiltered agony like this has redemptive or artistic merit merely because it happened?

NBC (Tuesdays, 8 P.M. ET)

B-

Here's the only show of the new season taking the high road. Unfortunately, a serious tone and important themes don't make this drama, from the creators of Northern Exposure, compelling.

Set in the South during the civil rights struggles of the '50s, I'll Fly Away stars Sam Waterston as a town's district attorney and liberal conscience. He's raising three children with the help of his black housekeeper, Lean on Me's Regina Taylor.

Taylor is a quiet but forceful presence. Glamor-puss Kathryn Harrold is even less believable here as a smalltown lawyer than she was as a public school teacher in Bronx Zoo. And while Waterston is an unusually patient and reflective actor by TV standards, his facial expression shuttles between puppy-dog sadness and a crinkly-eyed ironic grin.

It's painful to criticize a show that has intelligence and depth, but there's no getting around the fact that overarching earnestness and a subtle but troubling air of fatalism combine to make this a dolorous hour.

ABC (Tuesdays, 10 P.M. ET)

C

Here's the show that replaced thirtysomething: an uninvolving melodrama with a large undifferentiated cast, set in a factory town in 1945 as our soldiers return home from overseas.

Amid the standard romantic and familial entanglements, the series seeks to sow the seeds of feminism and civil rights. Soon Homefront will have run through all its returning-from-the-war story lines, leaving only a tepid soap opera set in the '40s. What that gives ABC on Tuesdays is a big speed bump on the road to Nightline.

>TV LOVES TO LULL US WITH THE FAMILIAR, so shows rarely change drastically over time. This season, though, an unprecedented number of series have been radically retooled either in cast (Designing Women) or in tone (The Trials of Rosie O'Neill). Especially over at ABC, the show surgeons have been operating with purposeful abandon. Gabriel's Fire won three Emmys last year in its first season but lacked ratings. So the detective show starring James Earl Jones has been retitled (Pros & Cons), recast (adding Richard Crenna as a private eye), relocated (from Chicago to Los Angeles) and, most importantly, reconceived (from heavy drama to light comic adventure). Don't knock it till you've tried it. Pros & Cons (Thursdays, 8 P.M. ET) is much more entertaining and, each week, Crenna and Jones put on an acting seminar.

On Baby Talk (Fridays, 9:30 P.M. ET) ABC threw out the bathwater but kept the baby—barely. Star Julia Duffy has been replaced by Mary Page (Open House) Keller, a much warmer and more engaging actress. By downplaying the talking tot and bringing in a blue-collar romantic interest (Scott Baio, as the super of Keller's apartment building), the show has upgraded itself from disastrous to respectable. All right, lines like "Do you think Mrs. Mozart ever asked Wolfie that question?" aren't the soul of wit. But Baio must be pinching himself. After spending most of his career on brain drains like Joanie Loves Chachi and Charles in Charge, Baio must feel like he landed in Noel Coward's salon.


For the second time this year, Americans were transfixed by events unfolding on television. But the gulf war was an inaccessible story, forcing TV to rely on an army of analysts. With the tawdry final chapter of the Clarence Thomas hearings, television had a volatile but stationary target. Pundits were superfluous.
Advertisement
Today's Photos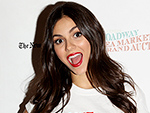 Treat Yourself! 4 Preview Issues
The most buzzed about stars this minute!