People Top 5
LAST UPDATE: Tuesday February 10, 2015 01:10PM EST
PEOPLE Top 5 are the most-viewed stories on the site over the past three days, updated every 60 minutes
Picks and Pans Main: Song
After Awhile
Mariah Carey
Wow. The range and energy of that voice! From her passionate lower register through the cute, nearly dog-whistle squeaks she emits while teetering octaves above high C, Carey on her second album gives a stunning aerial display. (The only other pop singer capable of similar feats was the late Minnie Riperton.) Songs like "Till the End of Time" confirm that Carey is truly a transcendent talent.
But this tour de force feels curiously like assault and battery because the pop enchantress sings everything at maximum intensity, even ballads. She takes the torchy "You're So Cold" and wields it like a flamethrower. Ultimately the record is wearying, like bicycling into a stiff wind.
As on her debut, the song selection is somewhat uneven, but the material here is stronger and the arrangements richer. She does bank her pyrotechnics for the sultry "If It's Over," which she cowrote with Carole King. So we know it's possible for her to throttle back when she has to. Have mercy, girl. Even Patti LaBelle coasts once in a while. (Columbia)
Clyde McPhatter
Ray Charles
Six years after combing its archives to assemble the extraordinary seven-volume set Atlantic Rhythm and Blues 1947-1974, the label has dipped deeper into its vaults to issue the Atlantic & Atco Remasters Series, a group of individual compilations devoted to such influential R&B singers as the Clovers, LaVern Baker and these two generously gifted gentlemen.
In the '50s McPhatter often climbed the charts, singing for the Dominoes and the Drifters before embarking on a solo career. After a steep personal and professional decline in the '60s, he died of a heart attack in 1972 at age 39. Though later soul singers like Jackie Wilson, Frankie Lymon and Little Anthony would soar beyond the reach of McPhatter's high tenor, no one ever approached the vibrancy and effervescence of his tone.
Whether the setting was pop, doowop or the lounge languor of "Without Love (There Is Nothing)," McPhatter's style never varied. But then, why tamper with a voice this sublimely sweet?
Ray Charles, as these three revelatory volumes prove, was a whole 'nother kettle of sunfish: brassy, emotional and as mercurial as a tropical sky.
The astonishing first record (1952—54) reveals a hard-bitten bluesman on "The Sun's Gonna Shine Again," a Nat King Coleian crooner on "Roll with My Baby" and a jive cat out of the Louis Prima school on "It Should Have Been Me." The tunes are rendered with such conviction that it's hard to believe they were the work of one singer.
The second and third volumes show how Charles managed to fuse all the lively styles that influenced him into one glorious, soulful synthesis. Increased self-assurance and a taste of chart success made Charles flirt too often with a tamer commercial sound. But this is the period that produced such intoxicating classics as "I Got a Woman," "Hallelujah I Love Her," "The Right Time," "What'd I Say" and "I Believe to My Soul."
Charles, of course, is still going strong. He had a better year at the box office than Whitney Houston. Listening to this collection, it's obvious he was blessed with enough verve, talent and taste to last a lifetime. (Atlantic)
Jimmie Dale Gilmore
One of five artists featured in the inaugural set of recordings in the Elektra Nonesuch "American Explorer" series, Gilmore blends country, honky-tonk, folk and blues into his richly imagined songs of love, loneliness, folly and fear.
Like his idols Hank Williams and the lesser-known but no-less-talented Lefty Frizzell, whose voices hauntingly mixed the earthy and the ethereal, Gilmore's west Texas tremolo resonates with deep and often dark emotion. Throughout, Gilmore's band provides just the tight-but-true chords and choruses that his tunes require.
A first-rate lyricist who has been writing and performing since the 1960s, Gilmore is only one of the musicians who make the Explorer series exciting and—by drawing attention to overlooked artists—educational.
Representing the blues side of the series (all of it recorded in the past year) is ex—Chuck Berry pianist and songwriter Johnnie Johnson. It was Johnson who hired Berry in 1952 to play in his band and who then went on to assist Berry through such classics as "Maybelline" and "Roll Over Beethoven." On Johnnie B. Bad, Johnson rock-and-rolls his way through 12 tunes, with help from such talented admirers as Eric Clapton, Keith Richards, who produced two of the cuts, and NRBQ's Terry Adams, who produced the rest.
Rounding out this exemplary series are albums by veteran Zydeco bandleader Boozoo Chavis, whose much-covered "Paper in My Shoe" was a minor hit back in 1954; gospel saxophone wonder Vernard Johnson, whose squealing, soaring riffs are just barely containable on CD, and rockabilly wildman Charlie Feathers, co-writer of Elvis Presley's first hit, "I Forgot to Remember to Forget." (Elektra Nonesuch)
Contributors:
David Hiltbrand,
Lisa Shea.
Advertisement
Today's Photos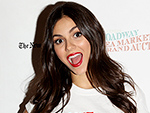 Treat Yourself! 4 Preview Issues
The most buzzed about stars this minute!