People Top 5
LAST UPDATE: Tuesday February 10, 2015 01:10PM EST
PEOPLE Top 5 are the most-viewed stories on the site over the past three days, updated every 60 minutes
Oprah's Crusade
Impelled by Her Tragic Past, Winfrey Draws Up Her Own Child Abuse Legislation
OPRAH
WINFREY HEARD ON THE EVENING NEWS IN mid-February that a 4-year-old Chicago girl, Angelica Mena, had been molested, strangled and thrown into Lake Michigan by a repeat-offense child abuser, something snapped. "I didn't know the child, never heard her laughter," said Winfrey, 37, herself a survivor of childhood sexual abuse. "But I vowed that night to do something, to take a stand for the children of this country."
So she has, and given her drive and celebrity, her vow has already produced results. After the Mena murder,
Oprah
said she found that using her popular talk show to discuss child victimization and sending checks to child advocacy groups was no longer enough. So last April she hired former Illinois Gov. James Thompson, now a partner in the high-voltage Chicago law firm of Winston & Strawn. Thompson helped her draft federal child protection legislation that would create a national data bank of offenders convicted of child abuse and other serious crimes. "When millions of people look to you to both set an example and to add your voice to theirs, it empowers you to do more than you ordinarily might," says Thompson of
Oprah
's efforts. "This is a woman with extraordinary commitment."
Winfrey then went to Sen. Joseph Biden (D. Del.), chairman of the Senate Judiciary Committee, to plead her case. Although it's unusual for citizens to prepare legislation themselves, Biden agreed to sponsor Winfrey's proposal. "He asked for some changes—which we agreed to—and he said, 'We'll have hearings in two weeks,' " Winfrey said. "I was stunned."
On Nov. 12, Winfrey testified before most of the same men who had questioned, praised and damned Anita Hill during the Clarence Thomas Supreme Court confirmation hearings. This time, though, the panel was upbeat, united and almost reverential of its witness. But the business at hand was grim. "I wept for Angelica," Winfrey told the packed chamber, referring to the Mena case. "And I wept for us, a society that apparently cares so little about its children that we would allow a man with two previous convictions for kidnapping and rape of children to go free after serving only seven years of a 15-year sentence." (Michael Howarth, 31, who had been convicted twice before of abducting and raping children, confessed to the Mena crime last February and is now awaiting trial.)
"This is the best proposal that's come before us," said Biden. "The idea is simple: that you must do everything you can to detect the convicted criminal before...another tragedy takes place."
"Pedophiles,"
Oprah
testified, "seek employment where they will be in contact with children." The bill, which is awaiting Senate action, provides for an FBI-administered data base available to schools and other child care institutions for screening job applicants or current employees—but only with their consent. Biden pointed out that in the past year 6,200 applicants for jobs involving children were identified as convicted criminals in the six states (California, Florida, Iowa, Minnesota, Texas and Washington) that already have similar laws in place.
Sadly, as beneficial as the proposed legislation would be, it would not stop the frequent abuse of children within the family. It would not have helped Winfrey when she was a child, a fact that became clear as she recounted her painful history in a press conference following the hearing. At age 9, she said, she was raped by a 19-year-old cousin, and from ages 9 to 14 she was repeatedly molested by a family friend. As a teenager, she was sexually molested by a favorite uncle. "You lose your childhood when you've been abused," she told the senators. "My heart goes out to those children who are abused at home and have no one to turn to."
That is one reason that the national registry under way is just the first of Winfrey's goals. She also plans to lobby for mandatory sentencing of child abusers. "We have to demonstrate that we value our children enough to say that when you hurt a child, this is what happens to you," said Winfrey. "It's not negotiable."
MARY H.J. FARRELL
KATY KELLY in Washington, D.C., BARBARA KLEBAN MILLS in Chicago
Contributors:
Katy Kelly,
Barbara Kleban Mills.
WHEN
Advertisement
Today's Photos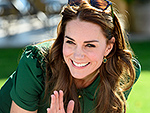 Treat Yourself! 4 Preview Issues
The most buzzed about stars this minute!