People Top 5
LAST UPDATE: Tuesday February 10, 2015 01:10PM EST
PEOPLE Top 5 are the most-viewed stories on the site over the past three days, updated every 60 minutes
Search for Tomorrow
As a Professional Trend Spotter for America's Biggest Firms, Faith Popcorn Has Seen the Future—and It Sure Works for Her


It was a canny stroke of self-marketing—and foreshadowed the technique that has made Popcorn rich as a professional trend spotter. For example, any number of pollsters or demographers might tell you that people are staying at home, working at home, even teaching their kids at home, but in the early '80s Popcorn was the one to give this trend a catchy name, cocooning, nearly as hard to forget as her own. During her ad days, she says, "I was an extremely good headline writer. That's how I think. I think short."

She does not, however, think cheap. Her clients, many of them FORTUNE 500 companies, each pay her New York City marketing consulting firm, BrainReserve, $75,000 to $1 million per project to tell them which way the wind will be blowing two, five or even 10 years from now. She has helped create new products, such as a home-entertainment center for Eastman Kodak, and has advised clients to reposition existing ones. In 1989, for example, she helped convince Rubbermaid to make its products more recyclable. "She's sort of a supersponge of information," says Wolfgang Schmitt, Rubber-maid's CEO. "She's very good at taking that information and translating it into concepts."

Now Popcorn has published a book, The Popcorn Report: Faith Popcorn on the Future of Your Company, Your World, Your Life, that makes her current thinking available to the lay reader. "It was not written for the marketing community," she says. "It's an everyday guide to the '90s that could be useful to anyone" (see box).

Popcorn's detractors say her information is already available to anyone, given that her researchers spot trends by culling data from movies, TV and more than 300 newspapers and magazines. They also argue that her research is thin, even though her company conducts some 3,000 one-on-one interviews each year with consumers and she maintains a hefty Rolodex of 2,500 paid experts she can tap, ranging from housewives to chefs to magazine editors to an Indian chief with a knowledge of grains. Robert Shulman, CEO of Yankelovich Clancy Shulman, one of the country's leading pollsters, criticizes her for not probing deep enough through regular mass polling. "No pun intended," he says, "but she's like a faith healer and we're more like laser surgeons."

Popcorn says her own thinking is a large part of what she has to offer. "You live in a big city, but until you get into a plane, you can't see your place in it," she says. "We're the plane." She also claims a 95-percent accuracy rate for her predictions—though there's no way to verify that figure. In the early '80s, for example, as she developed her theories about cocooning, she forecast a drop in the divorce rate, an increase in the sales of home-entertainment centers and a resurgence of older TV stars—all of which proved true during the '80s. She has also botched a few. Her worst blooper, no doubt, was to predict that Americans wanted a "non-flashy workaholic" like Michael Dukakis after the Reagan years.

Popcorn also argues in The Popcorn Report that "in the emerging decade the average woman will be...less disinclined to admit to her age." The reason: Society as a whole is getting older. She herself, however, is still disinclined: She often tells interviewers that she is 43 or 44, even though she is 48. "It's so humiliating [to be caught]," she says, when asked about the discrepancy. "The thing I don't like about age is that it positions you. If someone thinks you're 55, they treat you differently than if they think you're 35."

In other ways, though, Popcorn's life does mirror most of the 10 major trends in The Popcorn Report. She carries a portable telephone with two lines, in addition to the phone in her car and the fax machines in both her apartment in New York City and her weekend home on Long Island—a pace of existence described in Trend No. 9, called "99 Lives." She has a personal trainer to keep her fit (No. 7, "Staying Alive"). She drives a 1965 Mustang (No. 2, "Fantasy Adventure"). She packs all her cartons for mailing with—what else?—environmentally correct unbuttered popcorn (No. 10, "Save Our Society").

The elder of two sisters, Popcorn was born in Manhattan in 1943. Shortly afterward, her parents, both lawyers, moved to Shanghai, where her father worked for the Army. When China fell to the Communists in 1949, the family returned to the Lower East Side. Since her parents both worked, Faith and her sister, Mechele, now 41, were raised largely by her grandparents, who lived a few blocks away.

Popcorn spent a lot of time experimenting with the window display in her grandfather's haberdashery, seeing what sold and what didn't. She also followed her grandmother around on her job as a rent collector. "Nobody scared my grandmother," Popcorn says. "She was the cowgirl of the East Side. 'Walk tall, look people in the eye, and nobody will ever hurt you.' That's what she told me, and it held true."

After graduation from New York University, Popcorn went into advertising. "I had seen a Doris Day movie, Lover Come Back, and I thought, 'What a glamorous life that would be, to be on Madison Avenue,' " she says. In 1974 she and Stuart Pitt-man, a coworker at a New York advertising agency, founded BrainReserve. "I always felt I had a good instinct," Popcorn says. "It's not psychic ability. It's just a way of thinking."

A decade ago, Popcorn bought out Pittman—they remain good friends—and has been running the company ever since. She does little else, she says. "My life is my work. Fortunately all my best friends [including her sister] work with me." Married briefly to a doctor in the '60s, she has no children. She will not discuss her love life other than to say she has one. (Recently, her current flame, whom she will not identify, took out a small front-page ad in The New York Times under the name of Muscles to congratulate her on her book.) On most weekends, Popcorn heads out to her Long Island home, but she doesn't retreat into a cocoon. She surrounds herself with people—"locals," friends from work and their children. And, of course, she works—only she doesn't call it that. "Thinking about the future isn't work," she says. "It's really playing."


LET'S START WITH THE NAME: FAITH Popcorn. For a nice Jewish girl from Manhattan's Lower East Side, her first name is almost as improbable as her last. Her mother, she says, had a fascination for Quakers and named her after the first of the Christian virtues faith, hope and charity. As for Popcorn, that—surprise, surprise—is a contrivance. She used to tell people that the name of her "Italian grandfather," Poppa Corne, had been changed at Ellis Island. Today she has a different story: Her first boss in the advertising business made a joke out of Plotkin, her family name, and started calling her Popcorn. The name stuck so tight she made it official in 1969. "It's a name," she says, "created to cause attention—and it does."
Advertisement
Today's Photos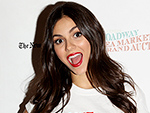 Treat Yourself! 4 Preview Issues
The most buzzed about stars this minute!