People Top 5
LAST UPDATE: Tuesday February 10, 2015 01:10PM EST
PEOPLE Top 5 are the most-viewed stories on the site over the past three days, updated every 60 minutes
Tex-Mex Troubadours
Getting Their Second Wind, the Texas Tornados Stir Up a Gusty Mix of Rock, Country and Gringo-Mexican Music
As the Texas Tornados, the 50ish foursome have parlayed their catchy mix of Tex-Mex, country, rock, blues and polka into two albums (their 1990 debut, Texas Tornados, and this year's Zone of Their Own), a 1991 Grammy (for Best Mexican-American Performance) and a booming career revival. Turn on the radio, and you'll hear them hawking fajitas for McDonald's and brew for Miller Lite. "I think we're just in the right place at the right time," says Jimenez, 52, the reigning god of the border accordion. "The experience of each Tornado, if you add those years up, it had to work."
That experience makes for a history as varied as the Tornados' music. Fender was the quivering tenor who sang "Wasted Days and Wasted Nights" in 1959 and "Before the Next Teardrop Falls" in 1975. Sahm, 50, and Meyers, 51, helped found the faux-British Sir Douglas Quintet, which hit the pop charts with "She's About a Mover" and "Mendocino" in the 1960s. And two-time Grammy winner Jimenez, whose accordion has backed the likes of Ry Cooder and Dwight Yoakam, has had Spanish-language hits since the '50s.
All of them hail from south Texas, (Fender from the poor farm town of San Benito, his cohorts from the San Antonio area), a musical mélange of blue-collar honky-tonks, black R&B clubs and Mexican cantinas. It's a region that has long mixed its music, where Bob Wills blended big-band sounds with country, where Marty Robbins grafted mariachi guitars onto Nashville ballads. This time around it has produced a distinctive musical chili "that makes the Tornados what they are," says Sahm.
From that south Texas matrix, the four musicians had fled in separate directions a generation ago. Riding the coattails of the '60s British invasion, guitarist Sahm and keyboardist Meyers thrived in the quintet. (Once Americans discovered they were about as British as the Alamo, they moved on to success in Europe.) Jimenez followed in the footsteps of his late father, pioneer Tex-Mex accordionist Santiago Jimenez Sr., cutting his first records in the 1950s and spending his early years scuffling through local dance halls. Fender (born Baldemar Huerta) pursued a rock-country-Latin career, interrupted by a three-year prison stretch for marijuana possession in Louisiana during the early 1960s.
By 1989, when Sahm brought the four together onstage for the first time ever in San Francisco, only Jimenez had a career on the upswing. "I hadn't been on a label since 1981," says Fender. "I was playing bookings for peanuts." When Reprise Records offered them a contract as a foursome, they took it. "I had doubts," says Fender. "I felt we were past our prime. Hell, I had no idea what we'd record. But I had big bills to pay."
The career wake-up call now has the Tornados traveling across the U.S., Europe and Mexico. Their videos are regular fare on VH-1 and country cable channels—although mainstream radio has been slow to give their Spanish-flavored sound much airplay. "Now on radio you got to sound like everybody else," complains Sahm. "Seems like us guys at our age, we got more of a sense of exploration." But not daring: Travel schedules hinge on Sahm and Meyers, fearful flyers who refuse to board DC-10 airplanes.
Off the road, both Meyers and Jimenez retreat to San Antonio. Meyers, divorced and a grandfather of one, lives in a one-bedroom apartment that also serves as the headquarters for his small Superbeet Records label. "People are sending me their songs, and I'm sending mine to somebody else," he says with a laugh. Jimenez, a father of eight and a grandpa of another eight, lives in a suburban ranch house with Adela, 42, his wife of 25 years, and four of their brood. He runs an accordion-repair service out of his garage as a favor to local musicians. Fender, who has three children and three grandkids, makes his home in Corpus Christi with wife Vangie.
Sahm, meanwhile, divorced with three kids and two grandchildren, lives like the aging hippie he is, crashing with friends, keeping up with his career commitments by calling his agent from pay phones. "There's a lot of grooves going in a lot of places, and I just try to cover it all," he says.
With two more Tornados albums left in their contract, those grooves aren't likely to become ruts anytime soon. For now, anyway, "playing with the Tornados is fun," says Meyers. "You wonder if you'll ever get another chance to go back out and—boom!—you do it again."
CYNTHIA SANZ
JOSEPH HARMES in San Antonio
Contributors:
Joseph Harmes.
IT ISN'T OFTEN THAT FOUR GRAYING granddaddies form a band. Even less often that they find anyone who wants to listen. But former Texas solo artists Freddy Fender, Doug Sahm, Augie Meyers and Flaco Jimenez don't tend to follow conventional wisdom. "You've heard of New Kids on the Block?" says Fender, 54. "Well, we're the old farts in the neighborhood."
Advertisement
Today's Photos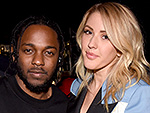 Treat Yourself! 4 Preview Issues
The most buzzed about stars this minute!