People Top 5
LAST UPDATE: Tuesday February 10, 2015 01:10PM EST
PEOPLE Top 5 are the most-viewed stories on the site over the past three days, updated every 60 minutes
Picks and Pans Main: Tube
Viewer's Choice


ABC (Sun., Jan. 19, 9 P.M. ET)

C+

A wealthy Santa Barbara socialite (Lindsay Wagner) goes into a coma after being attacked in her bath. When she wakes up 14 months later, she can't recall her assailant's identity, but her memory is returning in shivery little shards.

The usual flock of suspects hover, including David Dukes as her lizardy, polo-playing second husband (hello, Claus) and Doctor Doctor's Maureen Mueller as Wagner's duplicitous sister. The plot makes for a moderately suspenseful whodunit, though the execution is false and mannered. The cast seems to be trudging through a summer-stock production they only had a week to rehearse for.

CBS (Sun., Jan. 19, 9 P.M. ET)

C-

Walter Matthau reprises his role of circumspect country lawyer Harmon Cobb in this disappointing sequel to last year's Emmy-winner The Incident. It's 1947, and Cobb has moved to Baltimore with his widowed daughter-in-law (Susan Blakely) to join the practice of his former antagonist at the bar (Harry Morgan). Blakely and Morgan are also returnees.

Precious, transparent and vitiated, the movie tries to cram a little of everything into two hours: humor, romance (Blakely falls for a klutzy math teacher played by Brian Kerwin), family tensions and obscure legal precedent. But none of these pieces stand alone, and they certainly don't hang together. The cool-jazz score is about a decade early, and the big trial (Cobb sues the state of Maryland for holding a disturbed young woman, played by Bridgit Ryan, against her will in disgraceful conditions in a state mental institution) unfolds clumsily.

NBC (Sun., Jan. 19, 9 P.M. ET)

C

Bad night for sequels. In NBC's second miniseries reverently dramatizing the Drug Enforcement Administration's battle against international drug traffickers, Alex McArthur, who played the lonely cowboy in NBC's Desperado movies, arrives in Colombia under heavy guard to lead the DEA's efforts against the country's entrenched drug lords. Dennis (Crime Story) Farina plays McArthur's stateside liaison.

A clue to the mini's propagandist soul turns up early. While an important Colombian judge (Julie Carmen) pores over bank records, a large cockroach crawls slowly across the ledger. Carmen doesn't even bother to brush the bug aside. Now do you understand what kind of Third World hellhole we're dealing with here, Bucky?

Actually, in this bloated, solemn movie, the cockroaches win. At least the villains (Gustav Vintas, Efrain Figueroa and Geno Silva) have a certain baleful intensity. The good guys, hemmed in by regulations and families who just don't understand the sacrifices necessary, seem like cranky accountants. The mini concludes the following night with, appropriately, McArthur sitting on a beach pondering the lost lives and delivering an insufferable sermonette: "They all made a choice; they weighed the risk; they stood the sacrifice, and even though they knew this was not a perfect world..." Blah, blah, blah.

ABC (Mon., Jan. 20, 9 P.M. ET)

B+

Susan Dey gets to play a wonderfully tawdry, though abbreviated, siren song as Texan Vickie Daniel in this movie based on the true-crime book Deadly Blessing. Right from the first scene, when she emerges from a cloud of steam in a tacky uniform so tight and short that sitting down is a major undertaking, Dey is terrific as the drive-in doxy who snares the scion of a powerful Texas political family (Chris Cooper). He helps her negotiate a divorce, woos her fiercely and weds her. The marriage quickly curdles and ends in violence.

The film is psychologically acute, and the scenes of domestic violence, though hard to watch, ring true. The only jarring note is that Dey undergoes a rather sudden and expedient transformation from cheap and flirty to wise and noble once she's married. That shift, however, serves to make her victimization more resonant.

In fact, what you have here is three distinct movies: the passionate engagement, the tragic marriage and the trial. Dey does a fine job in all stages. Mary Kay Place, John Anderson, G. W. Bailey and Fred Dalton Thompson provide strong support.

>COUNTRY MUSIC'S CHANGING DYNAMICS

EMMYLOU HARRIS DUSTS OFF THE SEATS AND TURNS ON THE LIGHTS AT NASHVILLE'S Ryman Auditorium this Wednesday on TNN (Jan. 15, 8 P.M. ET). The historic building, erected as a gospel tabernacle a century ago by repentant riverboat reprobate Tom Ryman, was the longtime home of the Grand Ole Opry (1943—74). Backed by the Nash Ramblers, Harris trains her pellucid voice on an acoustic set halfway between bluegrass and honkytonk, one that pays homage to some of the ghosts in the hall, including Hank Williams ("Half as Much"), Johnny Cash ("I Guess Things Happen That Way") and Stonewall Jackson ("Smoke Along the Track"). A flesh-and-blood Bill Monroe joins Harris for a little buck dancing.

Country's big buck, Garth Brooks, hasn't got time to look back, not when the here and now is so bright for this chart monster, award magnet and—looky here—network star. On NBC's This Is Garth Brooks (Fri., Jan. 17, 9 P.M. ET), Brooks proves he ain't no flash in the panhandle with a pumpedup, ready-for-prime-time concert taped in Dallas that takes in hits like "Not Counting You," "If Tomorrow Never Comes" and "Shameless." Brooks is a new breed of country performer: duck-walking like Chuck Berry, encoring with a Billy Joel rocker ("Big Shot") and—shades of the Who—smashing guitars on stage. Whoa, how contempo can you go?


For soap opera fans, it's been a heartening season of homecomings, with a number of popular daytime actors returning to familiar haunts. Anthony Geary is back on General Hospital; Deidre Hall (see story, page 34) and Wayne Northrop have turned up again on Days of Our Lives; James DePaiva is getting a second life on One Life to Live and Joanna Johnson has come back to beautify The Bold and the Beautiful. This week Emma Samms will revive the role of Holly Scorpio on General Hospital. Literal-minded viewers may carp that when Samms defected to Dynasty in 1985, Holly was killed off in a fiery plane crash. But soaps have a way of resolving problems like that as if they were of no more moment than a hangnail.
Advertisement
Today's Photos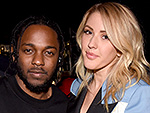 Treat Yourself! 4 Preview Issues
The most buzzed about stars this minute!