People Top 5
LAST UPDATE: Tuesday February 10, 2015 01:10PM EST
PEOPLE Top 5 are the most-viewed stories on the site over the past three days, updated every 60 minutes
Picks and Pans: Pages
Adam Clayton Powell, Jr.
Photos by Ed Edahl
Text by Hank Gallo
by Arthur Grace
Some things are inherently funny, like nostrils. Some are not, like Belgium. Here are three new books celebrating the comedy boom. Sometimes they remind you of nostrils—sometimes of Belgium.
The Rolling Stone Book of Comedy is big and colorful, a welcome testament to funny people. Bonnie Schiffman's photographs owe their brightly lighted buffoonery to Annie Leibovitz, but they have a wit and imagination all their own: her sly portrait of Danny DeVito with an ace up his sleeve, Howie Mandel clowning to please his stole-draped mother, the Smothers Brothers in a pillow fight. Bill Zehme annotates these poses with often clever prose. Summing up George Burns and Bob Hope: "Together they are older than many rock formations."
The roster of comic minds here is refreshingly diverse—from Don Rickles and Jerry Seinfeld to Garrison Keillor and the off-kilter cartoonist Roz Chast—a nice reminder that comedy is big enough to include funny musings as well as pratfalls. Here's a blurb they can use for the paperback edition: "This book comes at you with both nostrils." (Bullfinch, $35)
Comedy Explosion, devoted to relatively new comics—Rita Rudner, Emo Phillips, Jerry Seinfeld—is more bust than boom. Every page sounds like a serenade from the publicist's trumpet, the bluntest instrument known to man. The black-and-white photos could pass for stock. And the sample jokes (Carol Leifer explaining her "mixed marriage"—she's human; he's a Klingon) have been heard on talk shows and comedy channels. This must be Belgium. (Thunder's Mouth Press, $14.95)
Comedians is comedy vérité, a black-and-white documentary portrait of comics at work. Photographer Arthur Grace spent 15 months on the road with 17 comics in venues as diverse as Vegas and college gyms.
In moody backstage portraits of people like Robin Williams, Alan King, Lily Tomlin and Steven Wright, Grace offers a skull-and-funny-bones picture of comics with all of their insecurities and anxieties on display. The author-photographer underscores each photo essay with one in words. His Q&A elicits some telling answers, like one from Steve Martin on how to handle an audience: "I think every comedian knows that you're only one inch away from disaster all the time."
The same could be said of comedy books. This one gets a stand-up ovation. (Eastman Kodak/Thomasson-Grant, $39.95)
by Aissa Wayne
Aissa, born in 1956, when her father was 48, tells us her book springs from a need to come to grips with her memories of the Duke, the actor whose towering presence and heroic roles (The Searchers, Sands of Iwo Jima, The Alamo) defined movie macho for nearly half a century.
The first of Wayne's three children with his Peruvian third wife, actress Pilar Palette (he had four children by his first wife), Aissa describes the excessive attentions paid to the children of stars. (In 1961 4-year-old Aissa, wearing $850,000 in Cartier diamonds, became a cover girl for a national magazine.) As parents, the Waynes were loving but difficult. After five years of marriage, the stresses of motherhood and Hollywood social life drove Pilar to barbiturates and attempted suicide, and though she regained equilibrium, the marriage never fully recovered. Aissa's parents lived apart amicably for the six years before the star died in 1979, when Aissa was 23.
The Wayne portrayed here conforms generally to his public image—bluff, proud, modest, tender, patriotic. But a darker side emerges also. He worried a great deal about making money, was hot-tempered, dictatorial and old-style macho. He told Peter Bogdanovich that "a hero in a movie should never cry in the presence of his wife or child." According to Aissa, he thought most Hollywood actors were "decadent, weak-willed, effeminate. Or as he said, 'faggy.' "
Aissa condemns her father's addiction to cigarettes (three to six packs a day for 40 years), which clearly contributed to his death from lung cancer, but not his love of alcohol. "When my father drank," she says, "he was never abusive. On the contrary, there was a sweetness about him." On the same page, though, she recounts a story she was told in which an inebriated Wayne, irked by the teasing of an old friend, "turned on the jabbering [man] and urinated all over his shoes."
Written with Steve Delsohn, a Los Angeles journalist, Aissa's book will win no literary prizes, but it movingly documents Wayne's long, brave battle with cancer. Particularly poignant is Aissa's account of her dying father's appearance at the 1979 Academy Awards. To hide his emaciation, he had bought himself a smaller tuxedo but was so further shrunken by Oscar night that he wore a diver's wet suit beneath it to provide a trace of bulk. He made a short speech. The crowd gave him a standing ovation. Two months later he was dead.
John Wayne, My Father reveals little that we did not know or suspect. But it pays sincere tribute to Wayne's virtues and achievements, and it pardons his failings and foolishness. He would have asked of his daughter (now a law student), surely, no more than that. (Random House, $20)
by HRH the Duchess of York
Putting churlishness aside for a moment, let us concede that this account of life at the seaside villa where Queen Victoria allowed her Prince Consort to play at being boss is a visual delight. At Osborne, while Victoria ruled an empire, Albert designed furniture and cottages for the estate, and imported Tibetan sheep, Channel Island cattle and Clydesdale horses. The idyll lasted barely 15 years: The house was started in 1845 and was more or less complete by 1850; a little more than a decade later, Albert was dead at 41, and Osborne, according to the Queen, seemed "to have lost its Light—its very soul."
Period photos, family portraits and serene watercolors, handsomely interspersed with Victorian greeting cards, menus, sketches and other ephemera culled from the Royal Archives, illustrate the comparative domesticity of royal life at Osborne and attest to the aesthetic discernment that the Duchess of York acquired when, as ordinary Sarah Ferguson, she worked for a London art-book publisher. But what of the prose? Elementary sherlocking suggests that Fergie's involvement here was confined to a preface. For while the text (written with Benita Stone) is alive with detail and precision, the preface, replete with cozy references to Andrew and the kiddies, is awash in adjectives and crawling with adverbs.
After the flap over pocketing profits from her Budgie books, Fergie notes here that all royalties will go to the Prince Andrew Charitable Trust. (Prentice Hall, $40)
by Charles V. Hamilton
Both cad and crusader, Powell was the leading African-American politician of the mid-20th century. Brazenly controversial, he represented Harlem in Congress from 1944 to 1967 in a style that was arrogant, opportunistic and utterly charismatic.
Powell could mesmerize huge audiences; he could toss off quips and establish hip slogans (his "Keep the faith, baby" rang through the '60s). He was a man of endless contradictions. A Democrat, he endorsed Eisenhower in 1956 (he claimed he'd be good for civil rights) and got away with it. He vigorously championed equality yet was absent from the floor when the big civil rights bills of his time came to a vote. He denounced racism wherever he detected it—and, long before Clarence Thomas and Marion Barry, deflected criticism of his behavior by accusing his accusers of racism.
Hamilton, professor of government at Columbia University, has definitively chronicled Powell's outlandish and instructive life. Born in 1908, Powell took over his father's pulpit at Harlem's Abyssinian Baptist Church at age 29. Four years later, in 1941, he became the first African-American elected to the New York City Council. In Congress he eventually became the first black chairman of a major committee, on education and labor.
Despite Powell's absenteeism (he often preferred fishing in Bimini, where he had a house), philandering and payroll padding, his constituents kept re-electing him. Years before Muhammad Ali, Powell won hearts with his bravado and defiance. But his huge ego led him to feud with Martin Luther King Jr. and many other black leaders. Ousted from Congress in 1967 in a politically motivated ethics investigation, he was re-elected but finally defeated in a 1970 primary. Powell died of cancer less than two years later.
Hamilton has written a serious biography about a complex man; it is deftly detached in its stance, and is neither an indictment nor a laudatory wreath, but an engrossing and pertinent piece of historical perspective. (Atheneum, $24.95)
Contributors:
Ted Bouloukos,
Jeff Brown,
Ben Harte.
Photographs by Bonnie Schiffman Text by Bill Zehme
Advertisement
Today's Photos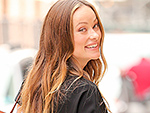 Treat Yourself! 4 Preview Issues
The most buzzed about stars this minute!