People Top 5
LAST UPDATE: Tuesday February 10, 2015 01:10PM EST
PEOPLE Top 5 are the most-viewed stories on the site over the past three days, updated every 60 minutes
'Die, My Daughter, Die!'
Teenager Tina Isa Was Bright, Popular and Thoroughly American—So Much So That Her Immigrant Parents Decided to Kill Her
"Working!" Tina shot back. She had just finished her first day as a counter girl at a Wendy's fast-food restaurant, a job she had taken without her parents' permission.
"We do not accept that to work!" interrupted Tina's father, Zein, a Palestinian-born grocer who brought his family to the U.S. in 1985.
"Why are you doing this to us, Tina?" asked Maria angrily.
"I am not doing anything to you," Tina bristled.
"You are a she-devil!" hissed Zein. And what about Tina's boyfriend, he wanted to know—Clifford Walker, a young black man who had just walked her home from work.
"He wants to sleep with you in bed," Zein shouted. "Don't you feel any shame? Don't you have a conscience? It's fornication!"
With that, her parents threatened to throw Tina out of the apartment; rebelliously, she challenged them to do it. "Listen, my dear daughter," her father finally replied. "Do you know that this is the last day? Tonight you're going to die?"
"Huh?" said Tina, bewildered.
"Do you know that you are going to die tonight?"
Suddenly, realizing he was serious, Tina let out a long scream. Then there was a crash, and the girl's shrieks became muffled, as if someone were trying to cover her mouth.
"Keep still, Tina!" her father shouted.
"Mother, please help me!" Tina cried.
But her mother would not help. Instead she held her struggling daughter down as Zein began stabbing Tina in the chest with a seven-inch boning knife.
"No, please!" Tina cried.
"Shut up!" her mother shouted.
"No! No!" Tina shrieked.
"Die! Die quickly! Die quickly!" her father shouted in Arabic.
Tina managed to scream again.
"Quiet, little one!" her father said, stabbing her the last of six times. "Die, my daughter, die!"
And then there was silence.
Unknown to the Isas, every shout, every cry of pain uttered during Tina's murder on Nov. 6, 1989, was being taped by the FBI. For about two years the agency had been investigating whether Zein Isa was involved in terrorist activities for the Palestine Liberation Organization—though he denies it. Unfortunately for Tina, no one was listening at the time of her death. But the next morning, a horrified FBI agent heard the chilling seven-minute recording of the killing and immediately notified St. Louis police. The Isas had already told authorities of the stabbing, claiming she came after them with a knife. The couple were promptly arrested.
Yet the murder still defies understanding, reflecting as it does cultural and generational conflicts that seem utterly alien to most Americans. Neither Zein, 60, nor his Brazilian-born wife, Maria, 48, had assimilated into U.S. culture like Tina, the youngest of their seven children. "She was so American," says Roosevelt High School classmate Jeannie Chapman. Tina was an honors student, but she was also a free spirit, says Chapman. She once cut a hole in her required hairnet in cooking class so her black curly hair, swept up on one side with styling gel, wouldn't be matted. "And when we ran laps around the school halls for soccer training," Chapman recalls, "Tina would cut through the cafeteria and laugh at us."
Such antics were not permitted at home. "Most parents are strict, but hers were abnormally strict," says another classmate, Melika Poindexter. Tina's parents disapproved of her playing soccer and tennis on school teams and of making the cheerleading squad. She was forbidden to go on school trips, to go to concerts, to visit friends on weekends and to date. "Her close friends told us that she often came to school with bruises and welts and that she had been physically abused by her parents," says St. Louis homicide detective Harry Hegger. "At one point she had had hot coffee thrown at her."
During her junior year, Tina defied her parents and went to the school prom. Her parents went after her. "Her mother and sisters—even a male relative—followed her into the women's bathroom," recalls her friend Jackie Hall. "She was crying.... It was pretty awful."
The biggest issue, apparently, was Tina's chastity. Her parents wanted to arrange a marriage for her, as they had for three of her older sisters, says another sister, Fatima Abdeljabbar, 26. Her father expected Tina to return to his native village of Beiteen in the West Bank as a virgin to marry a relative of one of his sons-in-law and to live in the family home. "He wanted her to have the house, the land, everything," Abdeljabbar says. "My dad was that kind of person. He loved her the most. I swear to God, even though she's laying in her grave right now. She was the apple of his eye."
Tina had other plans. She hoped to enter St. Louis University and study aeronautical engineering. "She wanted to be a pilot," says Jackie Hall. "She used to say her parents didn't want her to do anything like that and how much pressure she was under."
At her parents' trial last fall, defense witness Nicolas Gavrielides, a State University of New York anthropology professor who was born and raised in Jerusalem, testified that the way Tina lived had offended her father's sense of honor. "Everyone growing up in the Middle East knows being killed is a possible consequence of dishonoring the family," he said. However, Victor Le Vine, professor of Jewish and Near Eastern Studies at Washington University in St. Louis, disagrees. "This is certainly aberrant behavior," he says. "Palestinians and other Arab refugees in the United States would regard it with horror."
Apparently Zein was being goaded by his older daughters to do something about Tina. The FBI overheard Zein talking to one of them, Soraia, 24, who suggested locking Tina in the basement and proposed hiring "a black guy who's always in trouble" to kill Tina. But Zein rejected that, saying he couldn't have a stranger "do my job." (The FBI says it took no action after hearing this because Zein often made empty threats.)
In October Zein and Maria Isa, having discharged successfully what they seem to have regarded as their obligations as parents, were convicted of first-degree murder. Last month, just before Christmas, they were sentenced to death by lethal injection. They showed no remorse. "My daughter was very disrespectful and very rebellious," Maria told Judge Charles Shaw. "We should not have to pay with our lives for something she did."
JOE TREEN
BONNIE BELL and JOHN McGUIRE in St. Louis
Contributors:
Bonnie Bell,
John McGuire.
WHERE WERE YOU, BITCH?" MARIA ISA snapped as her daughter, Tina, 16, entered the family apartment on the south side of St. Louis.
Advertisement
Today's Photos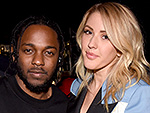 Treat Yourself! 4 Preview Issues
The most buzzed about stars this minute!