People Top 5
LAST UPDATE: Tuesday February 10, 2015 01:10PM EST
PEOPLE Top 5 are the most-viewed stories on the site over the past three days, updated every 60 minutes
Running Mate
Sustaining Her Marriage and Her Husband's Campaign, Hillary Clinton Shows Her True Grit
As the plane rocks in and out of air pockets, the Arkansas Governor's wife nibbles at a bagel and shakes her head. No, she says, she has nothing further to add about the troubles she and her husband have both acknowledged in their marriage. Yet she wants to make clear that her determination to ride out the controversy and its attendant embarrassment is based not on blind loyalty but on love and the long-haul commitment her heart demands. "Marriage is not a 50-50 proposition. It's a 100—100 proposition," she says. "It takes a lot of love and forgiveness."
For her, Hillary implies, that combination is enough to make it work. She and Bill, 45, never sought professional counseling, she says, and certainly never contemplated divorce. Asked if she ever thought of just walking away from the marriage, she offers a soft but emphatic no.
"We were never going to go apart," she says. "We just had to deal with the issues in our marriage and work them out. We just talked to each other and a few close friends." Every relationship is unique, she muses, yet she has her own formula for dealing with marital downdrafts. "You've got to be willing to stay committed to someone over the long run, and sometimes it doesn't work out. But often if you become real honest with yourself and honest with each other, and put aside whatever personal hurt and disappointment you have to really understand yourself and your spouse, it can be the most wonderful experience you'll ever have."
Two weeks before the Feb. 18 New Hampshire primary, with the latest polls pointing to a Clinton victory, Hillary has emerged as her husband's most potent political asset. Named last year and in 1988 by the prestigious National Law Journal as one of the "100 Most Influential Lawyers in America," she is a trusted adviser, a relentless campaigner and an appealing role model for women voters. "I'm not sure people aren't right when they say she's the one who ought to be running," the Governor likes to joke. "We care about the same issues and values and concerns," she always says. "We are a partnership."
Total commitment is a quality that, in Hillary Rodham, started young. Born in 1947 to Hugh and Dorothy Rodham, the eldest of three children, she grew up in a conservative Methodist household in Park Ridge, Ill., a middle-class suburb of Chicago. Little Hillary was a student achiever, "winning so many awards," says her mother, "it was embarrassing." When she arrived at Wellesley College in 1965, fresh from high school in box-pleat skirts, Peter Pan blouses and loafers with knee socks, she was conservative yet also scholarly and open-minded. Heated campus debates on the Vietnam War and race touched her deeply. "She arrived a Goldwater girl," says one former classmate, "and became a McCarthy girl."
After graduating in 1969, Hillary moved on to Yale Law School, where she focused on the legal rights of underprivileged children. Her free time she devoted to a young Southerner she first encountered while cutting across a student lounge at Yale to get a Coke. "I heard this voice saying,'...and not only that, we have the biggest watermelons in the world,' " said Hillary. "I said to my friend, 'Who is that?' and my friend said, 'That's Bill Clinton, and [Arkansas] is all he ever talks about.' " Several months later Hillary and Bill were an item—despite his trepidation. "I remember being genuinely afraid of falling in love with her," says Clinton. "She was a star."
Besides, says Clinton, his future was in the South; hers, he figured, was anywhere but. After graduation, she went to work for the Children's Defense Fund, then in Cambridge, Mass.; he returned to Arkansas—and to politics. A year later she joined him, accepting a teaching position at the University of Arkansas School of Law. Though her friends were dismayed, thinking the brilliant attorney was sacrificing her own ambitions, Hillary was content with the decision then and doesn't regret it now. "I had no choice but to follow my heart there," she says. "Following your heart is never wrong."
Nor, of course, is it easy. Though her relationship with Clinton flourished (they married in 1975), her relationship with the voting public, which elected him Governor in 1978, at the age of 32, was problematic. For starters, many Arkansans thought that, with her thick horn-rimmed glasses, frizzy brown hair and frumpy dresses, Hillary looked like some sort of hippie. Even worse, the Governor's wife went by her own last name. "To her, it was an act of self-worth," says a friend, Boston attorney Eleanor Acheson. But many locals didn't see it that way. Letters poured into the Governor's mansion demanding, "Doesn't your wife love you?" and "What's wrong with your marriage?" Says Acheson: "Many people felt she was one of those pointy-headed, over-educated Yale types who had come back with Bill to Arkansas to spread the word to the uninitiated. There was an attitude of 'Who the hell does she think she is?' "
In 1980, saddled with the reputation of a Yankified local boy who'd forgotten his hometown ways, Clinton ran for reelection—and lost. A humbler Clinton faced the voters again in 1982. When he announced his candidacy, Hillary, hoping it would help, declared she'd changed her surname from Rodham to Clinton. Gradually, Hillary, who'd given birth to daughter Chelsea, now 11, in 1980, also transformed her appearance. The heavy glasses were replaced by contact lenses, the brown hair was streaked blond, baggy dresses gave way to stylish suits, and lipstick and eye shadow brightened her face.
The couple's makeover worked: Bill and Hillary went back to the Governor's mansion. Over the next few years, the reconstituted Mrs. Clinton, appointed to head the Governor's much lauded education reform program, became a force in her own right, speaking with teachers and parents one day, lobbying local congressmen the next. Indeed, her dedication and intellect impressed even Clinton's bitterest foes. "She is as tough as he is weak and as direct as he is wishy-washy," says John Robert Starr, managing editor of the Arkansas Democrat-Gazette. "Legislators really liked her. A few said, 'We elected the wrong Clinton.' "
An hour after takeoff, the twin-engine jet is descending through gray New Hampshire skies. Now Hillary is focused on what awaits her over the next several hours: a radio interview and meetings with five newspaper editorial boards. "I think the people value the way I've tried to be a full partner in my marriage and in Bill's life and still be true to my own interests," she says. "Reality is not always fine and rosy; let's get on with trying to solve the problems." She glances at the lapel of her black suit to a pin of bright gold angels' wings. "A friend sent them to me last week," she explains, "so wherever I go I'll have angels protecting me." Even with the encouraging news at the polls, a bit of divine intervention wouldn't hurt. Hillary Clinton smiles, anticipating the question. Does she believe in angels? "Yes," she says, laughing, "I do."
KAREN S. SCHNEIDER
GARRY CLIFFORD en route with Hillary Clinton, and bureau reports
Contributors:
Garry Clifford.
IN THE EIGHT-PASSENGER CHARTERED campaign jet that Hillary Clinton is taking from Washington, D.C., to Manchester, N.H., space is tight, the ride is bumpy, and the mood, inevitably, is strained. It has been several weeks since sometime chanteuse Gennifer Flowers sang to a supermarket tabloid about her alleged 12-year affair with Democratic presidential hopeful Bill Clinton, and despite her disclaimers, Hillary Clinton is standing by her man, just the way Tammy Wynette sings it. If the public peeping into her marriage has caused Hillary, 44, private pain, as friends say, the no-nonsense corporate litigator doesn't show it. Nor does she want to talk about it anymore.
Advertisement
Today's Photos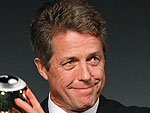 Treat Yourself! 4 Preview Issues
The most buzzed about stars this minute!