People Top 5
LAST UPDATE: Tuesday February 10, 2015 01:10PM EST
PEOPLE Top 5 are the most-viewed stories on the site over the past three days, updated every 60 minutes
Picks and Pans: Pages
Guardian Angel
Early copies of this mostly entertaining, high-tech police procedural by the author of The Andromeda Strain, The Great Train Robbery and Jurassic Park generated a minor furor, including reports that Crichton was pressured by Japanese interests into toning down the novel.
Although slight revisions were made, Rising Sun hardly soft-pedals its obsession with—nay, paranoia over—Japanese incursions into American society and business. Indeed, Los Angeles, where the story is set, is portrayed as a city all but run by the Japanese firms operating there.
Crichton's hero, Pete Smith, is an L.A. cop assigned as a liaison to the Japanese community. When a gorgeous young American woman is murdered (while having sex on a conference table) during the grand opening of a Japanese skyscraper, though, Smith learns that solving the crime is not necessarily the embarrassed Japanese community's top priority.
Crichton never lets the crime-solving pace flag, dragging into the case a couple of U.S. Senators and a sleazy newspaperman, not to mention a rascally Japanese crook (where are the Peter Lorres of today?) whose main job seems to be procuring American mistresses for Japanese businessmen.
Crichton never lets up, either, in his often pedantic delineations of real-life Japanese involvement in the U.S. He clearly has respect, if not sympathy, for the Japanese. He explains often and at length how Japanese business practices that may strike Americans as dishonest and exploitive are considered normal and fully aboveboard in a Japanese context. Then, too, there are the bottom lines: " 'Everything works in Japan,' " an elder cop tells Smith. " 'Bags are not lost. Connections are not missed. Deadlines are met. There's no screwing around.' "
As Smith investigates the murder, using sophisticated videotape equipment (Japanese, of course), Crichton muddies things by dropping in lots of Japanese phrases, often untranslated, and by having his characters use nonidiomatic metric measurements. Flaunting these arcana simply adds to the novel's lecturing tone.
Still, fans of true Japan-bashing will have to go back to those World War II—era movies, with their sadistic Japanese pilots gleefully machine-gunning lifeboats. Crichton here is acting more like a literary Paul Revere, crying, "The Japanese are coming!" But then, that writing is already on the billboards and the VCRs, if not the wall. (Knopf, $22)
by Sara Paretsky
It is a conceit of many mystery writers that they are not writing mysteries but novels. Paretsky puts the label on the cover: "a V.I. Warshawski novel." And in this instance she's right: The case at I he core of her new book is so difficult to follow, and intrinsically dull, that readers must be engaged by merits beyond (or beneath) a traditional whodunit. Fortunately, Paretsky—and her cranky but commendable female detective, Warshawski—has plenty else to offer.
Edging toward 40, with the housekeeping habits of a prepubescent and a slobbering, pregnant hound as her most significant other, "Vic" Warshawski is understandably compassionate toward her ancient and unpleasant, dog-loving neighbor, Mrs. Frizell. When Mrs. Frizell takes a tumble and ends up in a hospital, Vic vows to care for the old woman's pets. Except that a yuppie couple down the street get there first, dooming the doggies and finagling their way into control of Frizell's meager estate.
If the plot stayed closer to this dastardly deed, it would go down easier. But when another crotchety denizen—a pal of Vic's nosey neighbor, Mr. Contreras—turns up dead near a local engine plant, Vic goes noisily off in all sorts of industrial espionage directions. She breaks into Frizell's desk, invades the shady factory and takes on the even more formidable task of confronting her ex-husband, the pompous lawyer Dick Yarborough. Along the way, Warshawski ends up on the outs with her best pal, Lotty.
She also picks up a beau, a black cop who goes along for the ride for the same reason as the rest of us: "I just love to watch you get on other people's nerves." (Delacorte, $20)
Contributors:
Ralph Novak,
Susan Toepfer.
by Michael Crichton
Advertisement
Today's Photos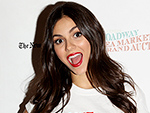 Treat Yourself! 4 Preview Issues
The most buzzed about stars this minute!