People Top 5
LAST UPDATE: Tuesday February 10, 2015 01:10PM EST
PEOPLE Top 5 are the most-viewed stories on the site over the past three days, updated every 60 minutes
Tammy's Troubled Waters
She Has Divorced Jim, Left Her Ministry and Taken Up with a Married Man
So it was that on March 11, five years to the month after news of the Reverend Jim Bakker's sexual shenanigans shook the once vast and powerful PTL (Praise the Lord) empire to its foundations, Tammy Faye Bakker, 50, sent a final aftershock through the ministry's crumbling ruins. "I can almost hear you gasping, saying, 'It's not possible! How is this going to affect the Christian world?' " she said in a letter sent to members of her congregation. "I still love the Lord with all of my heart. Nothing will ever change that! God's calling is still a fire that burns within me."
Christianity, in all likelihood, will fare just fine. It has survived schisms before, and it will survive the divorce of Jim and Tammy Faye. (Since there was no property to split up and the two have been living apart since Jim went to prison in 1989, the uncontested divorce was granted immediately.) Truth told, what's hotter news nowadays is the other fire reportedly burning within Tammy Faye—the torch she is said to be carrying for Roe Messner, the church builder and longtime family friend whom Jim, on being taken off to prison in 1989, asked to look after his family.
"He should hide his face in shame and put on a sackcloth and ashes," says pastor Richard Dortch, the former PTL president who was a top aide to Bakker (and who himself spent 16 months in federal prison for fraud and conspiracy in connection with the ministry's scandal) and who has known Messner for 35 years. "Roe told us he would take care of Jim's family while he was in prison. But he didn't confide he intended to steal them."
Word of Tammy Faye's divorce has caused genuine sadness among the several thousand members of her Orlando-based New Covenant Church. Jim Bakker too, says his lawyer, James Toms, "is unhappy, because he loves Tammy very much."
But in the wider world, Tammy Faye receives little sympathy. She is, after all, the Betty Boop of spiritual sancti-money, who, two months after PTL was declared morally and financially bankrupt, tottered onto Ted Koppel's Nightline in high heels and a jungle-print jumpsuit. There, with a moist bat of her famous lashes, she apologized not to the more than 100,000 followers whose trust and money she and her husband had so flagrantly abused but to her dog, Snuggles, whose air-conditioned house she had been forced to sell.
Following Tammy Faye's countless public declarations of loyalty to Jim and her tearful court appearances at his side, her divorce and new romance are regarded by some with deep cynicism. Former Moral Majority president Jerry Nims, who temporarily took over PTL in 1987, calls the news "just another sad footnote in a saga of greed and broken promises."
Tammy Faye and Messner, who have declined to speak to the press since she broke the news of her divorce, balk at reports of a dalliance. Indeed, there have been no inappropriate public displays, and one or two insiders doubt the two are having an affair. "This is Bakker-bashing," says a spokesperson for Tammy Faye. "Roe Messner has been a personal friend and business associate of Jim and Tammy's for years. He has befriended both of them. There is no truth in this allegation of an affair between Tammy and Roe."
To the current Mrs. Roe Messner, the words ring hollow. Days after Tammy announced the end of her marriage, Ruth Ann's husband of 36 years filed for divorce. "There is definitely something going on," she says from her hometown of Wichita, Kans. "He was a good man, but he's changed."
As Ruth Ann, 56, tells it, that change began with her husband's devotion to the Bakkers. A deeply religious man, Messner had, by the time he met Jim Bakker at a religious trade show in 1983, made himself a name and a multimillion-dollar fortune. His construction business already had more than 1,000 churches to its credit. In the decade since, the Messner family has had to weather scandal (it was Roe who in 1985 lent PTL $265,000 in a futile attempt to silence former church secretary Jessica Hahn); financial ruin (when the PTL ministry went belly-up, Messner says, it owed him $15 million for construction of the Heritage USA theme park—a bad debt he claims led ultimately to his company's bankruptcy); and now, with divorce looming, the breakup of the Messner clan.
Not, concedes Ruth Ann, that Tammy Faye is solely to blame. She and Roe had longstanding problems of their own. One difficulty involved the very intensity of Messner's religiosity. A devout member of the Assemblies of God Church, he was a strict adherent to the church line: no smoking, no drinking. Ruth Ann enjoys an occasional Scotch and smokes cigarettes now and then. What's more, she cofounded a local women's journal, Equal Time, in the '70s. And while rearing the Messner's four children, she enrolled in Wichita State University to earn an undergraduate degree in journalism. Later she joined the board of the local Planned Parenthood organization. None of this was pleasing to Roe. "If I marry Tammy Faye," she remembers him snapping in December, "she will be a housewife."
Until then, Ruth Ann had taken her husband's attentions to Tammy Faye—such as accompanying her to court and other public events—as friendship. She did not think twice when last March, while Tammy was in Wichita giving a concert, the diminutive gospel singer nuzzled up against Messner and, turning to Ruth Ann, cooed, "I hope you don't mind if I lean on your husband." At first Ruth Ann wrote it off to Tammy's flirtatious ways. But rumors persisted of Roe and Tammy's involvement. According to a close family friend, last December Ruth Ann—who is now studying for her master's degree in English literature and whose minimal makeup and reserved demeanor make her seem the very antithesis of Tammy Faye—confronted her husband.
"Are you seeing another woman?" she asked point-blank.
"Yes," he said.
"Is it Tammy Faye?"
"Yes."
In January they separated. Today, says a family friend, "Roe has every intention of marrying Tammy Faye." "I think he believes he's in love with her," confirms Ruth Ann with dry—and angry—humor. "Any man who would want Tammy Faye is not the man for me."
But he may be the man for Tammy Faye. "All Tammy ever wanted was for Jim to care about her, to pay attention to her," says Don Hardister, who was Bakker's bodyguard for 12 years. Yet from early on, many church colleagues say, Jim was more interested in his ministry than his marriage—and Tammy had to learn to tend to her own needs. In the late '70s, when PTL was taking in $1.5 million a month and construction of Heritage USA was under way, Tammy reportedly looked to two other men on the PTL payroll for tenderness: born-again country singer Gary Paxton and, later, musical director Thurlow Spurr. If Tammy was crying out, Jim didn't seem to hear. He fired both men but continued to pay his wife only public heed. In 1980 he had his now infamous encounter with Hahn—one of a siring of sexual liaisons with both men and women that he has reportedly engaged in. (Bakker has denied all but the incident with Hahn.) "They knew if they got divorced, it would have disastrous results on their income," said one close friend. "And they were both very happy with their income staying the way it was."
After the Hahn scandal broke and Jim and Tammy lost PTL—and their income—in 1987, the couple's relations became even more strained. Hoping to rebuild their ministry, they rented a storefront in a rundown shopping mall in Orlando, coming and going to services in separate cars. But they couldn't pay the rent and were soon evicted. Unrelenting, they moved shop to a former Tupperware factory and started the New Covenant Church. Then in 1988, Bakker went to trial, was convicted on federal fraud and conspiracy charges and was sentenced to 45 years in prison. For the first time, Tammy Faye had to go it alone.
Though she wept in public when speaking of her husband, no warmth was evident during Tammy's visits with Jim at the federal prison in Rochester, Minn. "They would sit across from each other like strangers" says Don Schroeder, a graduate student in St. Paul who saw the Bakkers several times when he was visiting an incarcerated relative. "They were very cold. No hugs. Not at all affectionate."
In Orlando, where Tammy still rents a $500,000 home (reportedly with the help of well-heeled friends), she struggled to keep her fledgling congregation alive. Alone and depressed, she shopped at discount malls and ate with friends in fast-food restaurants. Then last summer, not long after Tammy snuggled up to Roe Messner in front of his wife, came the final blow to her marriage. Celebrated attorney Alan Dershowitz managed to have Bakker's sentence reduced from 45 years to 18 but could not win his freedom. Jim will not be eligible for parole for three more years.
After the decision, a dejected Tammy returned to Orlando alone—and, says Richard Dortch, straight into the open arms of Messner. "I have Christian contempt for Roe Messner, who took advantage of his so-called best friend's wife," says Dortch. Curiously he harbors no hard feelings toward Tammy Faye. "I'm not condemning anything Tammy has done," he says. "She has been through a lot. She needs someone, and Roe is here, and Jim is not."
As far as Jim is concerned, another former "friend" minces no words. "I don't care about Jim Bakker one way or another," says Jessica Hahn. "[But as for Tammy] even with all the makeup, and the makeup jokes, there's still a woman in there. It was honest of her to come forward and say, 'This isn't working.'"
What happens next is anyone's guess. Tammy Faye, say friends, is in California, taking time off from the Jim and Tammy ministry. "Tammy is tired and ill," says her secretary and closest aide Shirley Fulbright. "She hasn't stopped working and fretting since 1987. She is sad to leave the ministry, but she needs to get a new direction in her life. I support her all the way." Says an old PTL friend, Donnie Beck: "The divorce is final, but we don't give upon the fate of either Bakker. Tammy will be OK alter a while, and Jim will get over it. We move on."
"Mother and Dad are real people, says the Bakkers' son, Jamie, 16. "Bad things happen to real people. We'll make the best of it." His sister, Tammy Sue, 22, who has agreed to take the helm of the Jim and Tammy ministry until her father returns, echoes her brother's beleaguered optimism. "I love my mom and dad so much," she sobbed in her first official sermon March 15 to a half-empty room of concerned Christians and curious Orlando tourists. "The devil has tried to hurt us in so many ways. [But] we are not going to give up. We will grow. Something good is going to happen."
KAREN S. SCHNEIDER
NINA BURLEIGH in Wichita, LINDA MARX in Orlando and MARGARET NELSON in Rochester
Contributors:
Nina Burleigh,
Linda Marx,
Margaret Nelson.
Advertisement
Today's Photos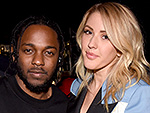 Treat Yourself! 4 Preview Issues
The most buzzed about stars this minute!