People Top 5
LAST UPDATE: Tuesday February 10, 2015 01:10PM EST
PEOPLE Top 5 are the most-viewed stories on the site over the past three days, updated every 60 minutes
Tv's Sultan of Smirk
Once a Lonely Guy and Still No Don Juan, Mark Decarlo Scores as the Host of Studs
That's an occupational hazard for the ever smirking host, who has encountered more than one contestant willing to be an entry in his little black book. Not that he would take advantage, of course. "That would be really tacky," demurs DeCarlo, 29. Still, he must know that an absence of tack isn't what has made his salacious year-old show popular. But DeCarlo does class up the joint. His repartee is fast and usually funny. When one of the studs on the Pet segment remarked almost shyly that he wouldn't mind seeing more of one of the Penthouse ladies, DeCarlo contorted his rubber face into a Groucho Marx leer and shot back, "Well, you can...this month." And he balances the juvenile sex banter with an occasional reference to, say, Rodin. "I try to give the audience credit for being smart," says DeCarlo. Executive producer Howard Schultz praises his host's enthusiasm and restraint. "He never gets that edge of meanness," Schultz says.
A Studs primer: The show sends two hunky guys on dates, each with three babe-acious women, who then come on and talk about their outings. In a typical gambit, a stud is asked to guess which of his dates said, "I love a man who knows how to squeeze his cucumber"—a reference, it turns out, to a salad. After the studs try to guess which babe said what, each stud picks the woman he would most like to go out with again. If she picks him, they're off on an expense-paid encore.
DeCarlo maintains that Studs isn't about sex per se. "People watch for the yucks," he says. And rarely do couples admit to having had "schmecken," the word De-Carlo uses for the deed. "It's not interesting to hear 'We slept together,' " says Schultz. "It's the peacock dance that's interesting."
The strut in DeCarlo's own step probably comes from his being the adored first grandchild in a huge Italian clan from Chicago, where he grew up. (His immediate family moved to Southern California's Orange County in 1988.) "You just assume you're as wonderful as they all think you are," says Mark, who had to share the doting with two younger brothers, Michael, 28, an optician, and Dan, 26, a law student. Their father, Dan, 53, works for the publisher of an airline route-and-schedule guide, and their mother, Angela, is a free-lance writer.
It seems ironic DeCarlo should now host Studs, given that as a sophomore at Benet Academy, near Chicago, he felt most unstudly, standing 5'11" and weighing an ungainly 240 lbs. "I was this fat-assed kid," he says. "Then it hit me: I'm gonna die before I graduate, and I'm never going to get a date." He resorted to a strict diet and ran with the girls' cross-country team ("I couldn't keep up with the guys"). In five months he shed 72 lbs. "I think that one period of intense focus," he says, "empowered me for the rest of my life." Even so, "I still think of myself as this fat kid—a little bit," adds the 6', 190-lb. DeCarlo, who now watches what he eats, plays softball and works out regularly.
In fact, his dumpy adolescence served a purpose. "I'm sure it's where my comedy comes from," he says. Less than a year after he tackled the weight problem, though, DeCarlo went out for the track team and, on the first day of practice, was struck in the back by an errant shot put. His spleen was ruptured, and after emergency surgery, the doctor told him he had come within 10 minutes of dying. The accident gave him a new outlook: "When you almost croak at 17, after that you live life like every day is a bonus."
A premonition of DeCarlo's current gig came in 1985 when, just out of UCLA with a degree in communications, he had a spectacular 11-game winning streak on Sale of the Century and scored cash and prizes totaling $115,000. Free of money worries, DeCarlo formed a comedy troupe, the Frayed Knots, and in 1988 landed a job at the Movietime Channel as an interviewer. Aspiring to serious acting, he was reluctant to audition for Studs. Now he sees the job as an opportunity. "If I can eventually get a movie or TV career out of this," he says, "I'm happy."
DeCarlo plots his career and social moves from his two-bedroom North Hollywood bachelor pad, which is filled with Chicago Cubs memorabilia, an It's a Wonderful Life poster, Kurt Vonnegut Jr. novels and his collection of blues CDs. And what of the studmeister's own love life? Ted Evans, his comedy partner and friend, says DeCarlo has dated a dozen or so women in the last seven years, one at a time. "When he meets someone," says Evans, "he always calls me up and says, 'This is it!' " DeCarlo's dictum: "I go out with a girl until I either marry her—or decide that I could never marry her." He recently broke up with an actress after a four-month courtship and at the moment is playing the field, but not so aggressively, he says, that he tries to score on a first date. "What do you have to look forward to?" he reasons. Does this make Mark DeCarlo a nice guy but a lousy stud? Asked for his best pickup line, he blushes. "I don't have any," he says. "I can't just go up to a girl in a bar and start talking to her."
TIM ALLIS
ROBIN MICHELI in Los Angeles
Contributors:
Robin Micheli.
IT IS PENTHOUSE PETS NIGHT ON STUDS, the hot dating-game show, and Justine, a blond Pet in cutoffs, has won a three-day cruise with Paul, a long-haired health-club consultant. As emcee Mark DeCarlo wraps up, the newly minted couple embrace. But what's this? As soon as the camera blinks off, Justine abandons Paul to flirt shamelessly with...DeCarlo.
Advertisement
Today's Photos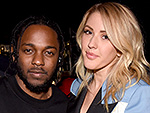 Treat Yourself! 4 Preview Issues
The most buzzed about stars this minute!