People Top 5
LAST UPDATE: Tuesday February 10, 2015 01:10PM EST
PEOPLE Top 5 are the most-viewed stories on the site over the past three days, updated every 60 minutes
The Seagull Has Landed
Back from Bankruptcy, Jonathan Livingston Seagull's Author Flies Again
IT IS 22 YEARS SINCE THE RELEASE OF HIS phenomenal best-seller, Jonathan Livingston Seagull, and author Richard Bach is still flying, swooping over hills outside Seattle in the harness of a paraglider, a nylon wing that can be steered like a glider. "It's that primal wish in all of us not to be tied by gravity," says Bach, "to be that curious soul above it all."
Through the years, however, Bach has learned an important lesson: If you're gonna fly, you're gonna encounter turbulence. Bach, now 55, became a celebrity—and millionaire—after Jonathan was published in 1970. The book, a kind of gnostic gospel of new-age prose, has sold over 30 million copies. Yet by 1979, Bach was financially strapped, living in a trailer and involved in ever deepening problems with the Internal Revenue Service. "After Jonathan, the world said thanks by giving me a lot of money," he says now. "That didn't mean I was prepared for it."
Perhaps no one could have been properly prepared for the unusual pop-cultural moment that was Seagull mania. Bach, a native of Long Beach, Calif., was an ex-Air Force pilot turned struggling aviation writer in 1959 when, he says, a "voice" spoke to him, saying the name "Jonathan Livingston Seagull." Inspired by the voice and two subsequent "cinematic visions" that occurred years apart, Bach eventually finished a 30-page novella about a seagull who goes off on his own and dedicates his life to flying artfully rather than just pragmatically. Jonathan Livingston Seagull, a feathery parable perfectly suited to '70s sensibilities, became one of the top-grossing novels ever written.
Bach was not only suddenly rich but recently single: He and his wife of 13 years, Bette, with whom he'd had six children, had divorced in 1970. Perhaps overindulging his passion for aviation, Bach at one point owned nine planes, which he parked in a garage-like hangar at his home in Winter Haven, Fla. "Every plane is a compromise, so you need to have a lot of them," says Bach. Never well grounded in finance, he invested his windfall—"several million" dollars he says—with a trusted flying buddy, whom he won't name. In three years, he says, they lost most of his money trading commodities. That included substantial earnings from a second best-seller, Illusions, a 1977 novel about a would-be messiah. Bach also discovered that the buddy had neglected to tell him of outstanding IRS claims for $1 million in back taxes—which the author couldn't pay.
A year earlier, Bach became reacquainted with Leslie Parrish, now 57, a former actress and fledgling producer he had met in 1972 while a film version of Jonathan Livingston Seagull was being made (it later proved a turkey). They both wanted to make a film of Illusions. That never got off the ground, but a romance did.
Dividing his time between California and Florida, Bach hitched up with Parrish and spent most of the next two years traveling in a 45-foot trailer along the back roads of Arizona, Nevada and Oregon. In 1981 Bach finally declared bankruptcy and relinquished rights to royalties from his books to the government. He also married Parrish.
Since then, with her help, he has risen from the ashes. A year after their marriage, Parrish-Bach, as she is now called, gathered "every penny she had," Bach says, and bought back his copyrights. The lovebirds have since written two successful books, The Bridge Across Forever and One, both extolling, he says, "life in an intimate relationship." Last year, after a decade of living on the San Juan Islands oil the coast of Washington, the couple moved into a substantial five-bedroom house, behind an iron gate, north of Seattle.
Bach has also tried to make amends for the past. He admits that he was an absentee father after his divorce. "Richard is a great retreater," says Parrish-Bach. "If he can't handle something, he turns and walks away." Recently he has reconciled with four of his five surviving children, now aged 23 to 33 (in 1985, 15-year-old Bethany was killed in a car crash). Son Jonathan, the 23-year-old, will have a book published next year with the chip-off-the-old-engine-block title of Above the Clouds.
Bach still scribbles random notes that often become the basis for new books. The voice that dictated Jonathan to him has never returned, nor does Bach plan to write a sequel, but that's all right. "Jonathan is still a dear friend," he says coyly. "One day he and I will fly aloft together and have another chat."
J.D. PODOLSKY
RHODA DONKIN JONES in Seattle and HUGH McCARTEN in New York City
Contributors:
Rhoda Donkin Jones,
Hugh McCarten.
From fame to financial fiasco—and back
Advertisement
Today's Photos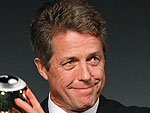 Treat Yourself! 4 Preview Issues
The most buzzed about stars this minute!