People Top 5
LAST UPDATE: Tuesday February 10, 2015 01:10PM EST
PEOPLE Top 5 are the most-viewed stories on the site over the past three days, updated every 60 minutes
Picks and Pans Main: Tube
Carson Countdown
The Cosby Show (see story, page 161). The concentration on NBC is purely coincidental and in no way validates the network's outrageous new promos, which have been crowing that May "just might be the greatest month of television in history." (The network bases this claim on the departure of Johnny and the final episodes of The Golden Girls, In the Heat of the Night and Matlock, although those three shows are simply moving to other networks next season.) Well, two can play the French horn of hyperbole. I hereby declare that this could quite possibly be the greatest TV column in history.

NBC (Fridays, 10 P.M. ET)

B

In this five-week series, Alex McArthur plays a spy who wakes up with amnesia. As he gropes for answers, many shady characters with strange haircuts or weird accents (or both) chase him around, most of them working for a reclusive billionaire (James Coburn). About all McArthur has in his corner are a scruffy, palsied chauffeur (J.E. Freeman) and an investigative reporter (Kim Delaney) who wants to get at Coburn.

McArthur belongs to the Don Johnson school of acting: The stronger the emotion, the harder you squint the eyes and tighten the jaw. Still, this is a stylish if sometimes murky show. TV series about heroes stumbling around in the dark (The Fugitive, The Prisoner, Twin Peaks) have provided some of the medium's most intriguing moments. Given TV's penchant for copying ad nauseam anything that succeeds, it's surprising the concept isn't trotted out more often.

NBC (Sun., May 3, 7 P.M. ET)

B-

Delta Burke plays an overwhelmed woman who suddenly has to put up with the reappearance of her imaginary childhood friend, Dayo (child actor Elijah Wood).

Sounds like the same gimmick as last year's feeble feature film Drop Dead Fred with Phoebe Cates. The difference is that this TV tidbit isn't played for slapstick. In fact, it's a melancholy story of a poor little girl who never could get her daddy's attention, even now that she's holding together the family business.

The movie is on the flimsy side, but it is rendered with an engagingly light touch. David Packer, Fred Dalton Thompson and Days of Our Lives' Charles Shaughnessy costar. Along the way, there's a scene with Burke in a karaoke bar that indicates Roseanne may not be the worst singer in the country after all.

NBC (Sun., May 3, 9 P.M. ET)

C

Peter Strauss plays a Houston defense attorney working two murder trials simultaneously in this tepid potboiler of a miniseries, which concludes the following night. The whole cast seems to be walking through a rehearsal, with two exceptions: Jill Clayburgh works some real conviction into the role of a tough judge, while a miscast Beverly D'Angelo is ludicrously histrionic as one of Strauss's clients, a coldhearted strip-joint owner accused of shooting her doctor lover. D'Angelo elects to play her character as a man-eating version of Dolly Parton—with claws and fangs—when a simple vamp would have done nicely.

CBS (Sun., May 3, 9 P.M. ET)

B-

In a movie based on an actual case, Veronica Hamel stars as a woman who tells her Air Force captain husband (Michael Madsen) that she is pregnant in a desperate attempt to keep him from leaving her. She bluffs her way through a simulated pregnancy and then grabs the newborn daughter of a struggling single mom (Nancy McKeon). As McKeon tirelessly searches for her child, Hamel must try to allay the growing skepticism of her husband and his colleagues.

It's a sour, lurid tale, calculated, as are so many movies during sweeps periods, to jangle the maternal instincts. But it is fortified by the solid performances of the two leads, who bring verve to this standard good woman/ bad woman scenario.

NBC (Tues., May 5, 9 P.M. ET)

C

Rarely is typecasting so very satisfying. Geraldo Rivera plays a muck-wallowing TV journalist who writes a scandalous autobiography, detailing all the girls he's ever loved. (Hey, if art can imitate life, so can TV movies!)

A good deal of the pleasure lies in seeing Geraldo receive a quick and absolute payback for his caddishness.

Once he is dispatched to the big reality show in the sky (and that happens in the first half hour), you, dear viewer, might as well turn in because except for the chance to see Geraldo get his just deserts, this is an inferior Mason outing, as Raymond Burr's burly barrister winnows through the suspects. An inspired cameo doth not a two-hour movie make.

>THE CHANGING OF THE GUARD

THE END IS NIGH. YOU CAN CLEARLY tell because the audiences have started giving Johnny standing ovations every night when he comes out for his monologue. He continues to gather up grist for his comic mill by locating parallels to the Carson-Leno transition in the news, as when he noted, of Willie Williams taking over for Daryl Gates as Los Angeles police chief: "He's moving to establish his own image. He says he's going to have a hipper police marching band and will concentrate on crimes that will appeal to a younger crowd."


Advertisement
Today's Photos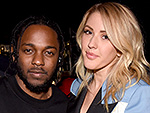 Treat Yourself! 4 Preview Issues
The most buzzed about stars this minute!