People Top 5
LAST UPDATE: Tuesday February 10, 2015 01:10PM EST
PEOPLE Top 5 are the most-viewed stories on the site over the past three days, updated every 60 minutes
Picks and Pans: Pages
The Way Men Act
The, more pictures there are in the world, the less we seem to see of it. Visual pileup blocks our view of whatever lies beyond the standard imagery. Black Americans can sense the problem any time they glimpse themselves in rap videos, sitcoms and the shallow reflecting pool of the evening news—where's the rest of the picture?
A good part of it is in this collection of black-and-white images by 50 African-American photographers who took part last year in a project to document black life from the inside. Provided with airfare, film and carte blanche, they came back with some adroit photo essays on the very settings and circumstances of African-American life. Celebrated faces—the late great Miles Davis; Washington, D.C., Mayor Sharon Pratt Dixon; Colin Powell, Chairman of the Joint Chiefs of Staff—appear here as the most prominent links in a human chain that winds its way through the fields of a Mississippi farm family and the operating room of a Baltimore surgeon.
The book has some blind spots. It shortchanges the prosaic doings of suburban life and detours around the gay black community. But it tells you with uncommon clarity how poor women get by on an island off the coast of South Carolina—with patience and bravery—and how the time passes—slowly—when you're out of a job in East St. Louis. The poet W.H. Auden wrote that "poetry makes nothing happen." Not so. The visual poetry in Songs gently corrects our vision. And that's something special. (Little, Brown, $24.95)
by Allen Kurzweil
How long has it been since a book has come along that can be described as bawdy? In his first novel, Kurzweil has a merry old time writing a droll 18th-century adventure. Full of wordplay and ribald humor that tends (a bit too much at times) toward the scatological,
A Case of Curiosities
is exotic, erotic and curious indeed.
The tale of Claude Page, a Swiss boy of infinite artistic and mechanical ability, begins shortly after he comes under the tutelage of an eccentric defrocked priest, who teaches him the art of enameling erotica on watchcases.
We next find Claude in prerevolutionary Paris, where he becomes apprenticed to a lascivious pornographic bookseller and engages in his first affair. But Claude's true love is tinkering, and he creates wondrous devices ranging from a bed that works like a drawbridge to a bird that emits perfect chirps. Eventually Claude creates his masterpiece, the ultimate automaton: a gesturing, breathing, talking artificial man. The Talking Turk becomes the talk of all Europe, but the Turk's utterance—"Vive le roi!"—coming as it does at the height of the revolution, seals forever the fate of Claude Page.
At times robustly Rabelaisian,
A Case of Curiosities
is, above all, curiously Kurzweilian—a novel novel that's a ton of fun. (Harcourt Brace Jovanovich, $19.95)
by Susan Crimp and Patricia Burstein
by Philip Norman
John may be the unlikeliest rock star ever. Born Reginald Dwight, this pudgy, balding, bisexual British suburbanite parlayed a Liberace-like flamboyance, a fab voice and an ability to synthesize the whole spectrum of pop styles into one of the most distinguished careers in modern music.
As John nears 25 years in showbiz, he finds himself the subject of two unauthorized biographies.
The Many Lives of Elton John
(Birch Lane, $19.95) is too intent on simply defining the pianist as a dual personality: Reggie, the insecure, introspective mama's boy, vs. Elton, the flaming groovy. Because Crimp, a former broadcaster, and Burstein, a onetime PEOPLE writer, didn't get access to those closest to John, like his longtime lyricist Bernie Taupin, they waste time profiling the sources they did interview to make them seem important. The prose seems rather rushed and clunky: "Shortly before his trip to America, Elton had lost about fifty pounds during a gig in Sweden, and as a result he could get into the fancy clothes his large self had kept him out of until now." That must have been some gig.
If you read only one Captain Fantastic bio this year, let it be
Elton John
(Harmony, $22.50). Elton himself enjoyed reading an advance copy so much that he recently invited Norman, the author of the Beatles book
Shout
!, over for tea.
Norman paints the performer as a much more complex and intriguing character, from his early years as an only child with a doting mother and a distant, daunting military father. The author delicately handles his subject's first homosexual experience with John Reid, the swank Scotsman who would become his manager, and his marriage and divorce from the German Renate Blauel. And he carefully chronicles John's triumphant pitched battles with the British tabloids, which shamelessly accused him of conducting druggy gay orgies with young male prostitutes.
Though Norman gets overly caught up at times in laying out financial and contractual details, the writing is lively throughout. He has accomplished what pop music bios rarely do: He makes the subject seem like a multi-faceted human being, not a poster.
by Harrison E. Salisbury
This anecdotal history of China's turbulent Communist era, by the Pulitzer-prizewinning author of
The Long March
, transforms Mao Tsetung and Deng Xiaoping from mysterious icons into vivid human beings.
Mao, who founded the People's Re-public in 1949, is portrayed as a philosopher, poet and collector of erotic art as well as an often constipated insomniac who was long addicted to sleeping pills laced with opium. It seems he also had a yen for naked girls lounging around his indoor swimming pool—preferring earthy "harem girls, peasants and pickups" to "the upper ranks of imperial concubinage."
By contrast, Deng, who stands less than 5', is drawn as a humble man with simple hobbies—bridge, billiards—and a placid marriage that has produced five children. Salisbury's view of the leader has softened considerably since his angry portrait of Deng in
Tiananmen Diary
, published in 1989 following the bloody student uprising. That event, according to the author, was the one serious mistake in the brilliant career of a leader whom Salisbury credits with saving China from self-destruction.
Though Salisbury is sometimes repetitive, he has skillfully blended 20 years' worth of interviews and research into an ambitious and absorbing dual biography. (Little, Brown, $12.95)
by Elinor Lipman
Lipman wrote a charmer of a first novel,
Then She Found Me
, a funny, touching and surprising story about a woman's bumpy dance of reconciliation with the mother who had given her up for adoption at birth.
The Way Men Act
, Lipman's second novel, is funny but neither touching nor surprising. Her heroine may be white and her hero black, but this is a conventional love story with a standard boy gets girl-loses girl-gets girl plot.
Melinda LeBlanc, 30, once the most popular girl in her high school, has returned to her hometown and a job as a florist after nearly a decade of drifting. "Some might say [it was] poetic justice," she tells the reader, "returning to the scene of my crimes, sentenced to design wedding bouquets for the dull girls who had hated me."
She soon has a one-night stand with Dennis Vaughn, a black classmate from high school who owns a local fishing equipment store that caters to yuppies. Dennis also does commentaries about fishing on public radio, three-minute spots that inspire "listeners [to] write to him saying they see in the lives of trout metaphors for capital punishment and race relations."
That Melinda and Dennis will end up together is inevitable. What will keep readers going, and even mildly enthusiastic, is Lipman's sure comic touch. Her smart dialogue and loopy supporting characters will, more than once, make you laugh out loud. In this book, though, it doesn't get better than that. (Pocket, $20)
Contributors:
Richard Lacayo,
Carol Peace,
David Hiltbrand,
Susan Shapiro,
Leah Rozen.
Edited by Eric Easter, D. Michael Cheers and Dudley M. Brooks
Advertisement
Today's Photos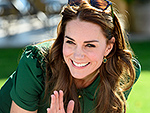 Treat Yourself! 4 Preview Issues
The most buzzed about stars this minute!