People Top 5
LAST UPDATE: Tuesday February 10, 2015 01:10PM EST
PEOPLE Top 5 are the most-viewed stories on the site over the past three days, updated every 60 minutes
Picks and Pans Main: Tube
Viewer's Choice
And that's just the presidential campaign. But the same can certainly be said for the Olympics, which NBC is covering, starting with a two-hour preview at 9 P.M. Friday, July 24. It will take 161 hours of network programming and 47 announcers to make it to the closing ceremonies on Aug. 9. Perhaps the Olympics and campaign coverage can merge to cover such events as issue jumping.
Fox (Wednesdays, 9 P.M. ET)
This Beverly Hills, 90210 spin-off, centered on a Hollywood apartment complex, makes a nice first impression but quickly wears out its welcome.
The characters don't seem like people, just self-absorbed stereotypes. Construction worker Jake (Grant Show) is the Hunk. Writer Billy (Andrew Shue) is the Wacky Guy. And actress Sandy (Amy Locane) is the Sex Kitten.
Its creators call the show a blue-collar answer to 90210, but this is proletariat TV like Ivana Trump is a coupon-clipping hausfrau. Grade: C
PBS (Wed., July 22, 9 P.M. ET)
B-
Written and directed by Julie Dash, this film, released theatrically earlier in the year, tells the fact-based story of a turn-of-the-century African-American family about to leave its home off the southeastern U.S. coast to move north. The movie is more educational than entertaining.
The family is descended from slaves who were brought to the Sea Islands, the Ellis Island of the slave trade, and stayed until Abolition. Rather than involve them in a plot, Dash gathers a multitude of mostly female characters for a final family picnic and a debate about whether or not the impending move will lead to their abandoning the African heritage they've grown up with. The lack of action and conventional narrative makes Daughters slow going. Still, the way Dash has created a cinematic essay that immerses her audience in a world no other film has explored should appeal to those history buffs who prefer the unsensationalized approach.
HBO (Wed., July 22, 10 P.M. ET)
B+
Now here's a series with real family values. If you happen to be the Addams family.
This anthology show, now in its fourth season, combines humor and horror to create a mood that's like what would happen if Freddy Krueger joined the cast of Cheers. This week's installment revolves around an arrogant child psychiatrist (David Warner) who writes books with such titles as The Art of Ignoring Your Child. When a producer (Joan Severance) threatens to yank his radio talk show off the air, Warner decides to prove his worth by getting out of the studio to help a caller (Zelda Rubinstein) deal with a problem child.
Icky jokes follow, as well as a nifty little parody of Psycho. There isn't much suspense—you basically just wait to see how everybody's going to buy the farm—but then that's not what you watch Tales for. Rather, it's the gleeful goriness that sets the series apart. This is a show with plenty of guts.
Comedy Central (Thursdays, 9 P.M. ET)
B
Think of any of the countless stand-up comedy shows where men whine about their wives or girl friends, continuing the "Take my wife—please" tradition. In that context, a program where women get to rag on guys seems appropriate. Hosted by actress-writer Mo Gaffney, Women Aloud is an odd mix of a stand-up show and
Oprah
. In a half hour, two comics perform, a serious guest discusses the day's topic (Women in Politics, say, or Infidelity), and Gaffney interviews the studio audience. It's an intriguing blend.
Too much is going on, though. Sticking with one comedian and one guest would make the pace less frenetic. An occasional appearance by a man (whether sexist pig or Alan Alda) wouldn't hurt.
Showtime (Sat., July 25, 9 P.M. ET)
D
This isn't a movie. It's a dictionary of cop-film clichés. First, there's the main character, Harry "Nails" Niles (Dennis Hopper), whose colorful moniker is of the sort only movie cops have. Then there's the predictable plot, wherein Hopper's partner is killed by drug dealers, all of whom Nails eventually beats up and/or kills. And finally, Nails is yet another tough-but-wild-but-lovable cop. The old Adam-12 series was more innovative. Which is not to say Nails doesn't have its distinguishing qualities. The waste of Anne Archer as Hopper's estranged wife and the racist script, in which all the bad guys are minorities, offer enough evidence to convict Nails of felony impersonation of a movie.
CBS (Sun., July 26, 9 P.M. ET)
A
Too bad this Canadian miniseries is on now, when few people will see it. Conspiracy of Silence is far better than most stuff that appears during prime TV months. Playing like a grown-up version of the 1986 film River's Edge, the two-part program, which concludes Tuesday, tells the true story of the murder of a Native American woman by four teenagers. Though they boasted of the experience in their small Canadian town (The Pas, Man.), the residents covered up the crime, and it took 16 years for police to bring any of the killers to trial.
Conspiracy follows the investigation, but it also paints a convincing portrait of the racism that led to the crime. Thanks to a cast that seem more like real people than actors and a script that doesn't sentimentalize the events, Conspiracy of Silence is a true-crime miniseries that makes sense of a tragedy rather than simply exploiting it.
(David Hiltbrand is on vacation)
>YOU AIN'T NOTHIN' BUT A CONSPIRACY THEORIST
REHASHING THE JOHN F. KENNEDY ASSASSINATION HAS TURNED INTO AN OBSESSION rivaling the "Elvis lives" phenomenon, and there are about as many theories about who killed the President as there were sightings of the King a few years ago. The latest comes in the form of The JFK Assassination: The Jim Garrison Tapes, airing between July 22 and Aug. 9 on Viewer's Choice, the pay-per-view cable channel.
The documentary includes interviews with witnesses to the shooting and what the producers contend is new evidence that Lee Harvey Oswald didn't fire a gun on that fateful day. Oddly, this movie involving New Orleans District Attorney Garrison comes along just as another film about him, Oliver Stone's JFK, premieres on pay-per-view. Coincidence or promotional gimmick?
After four years, the human drama of competition has returned. There's the excitement of watching people doing whatever it takes to triumph. There's the heartbreak of a silly mistake turning winners into losers. Not to mention the annoyance of countless marketing ploys turning the event into some artificial made-for-TV affair.
Advertisement
Today's Photos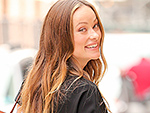 Treat Yourself! 4 Preview Issues
The most buzzed about stars this minute!