People Top 5
LAST UPDATE: Tuesday February 10, 2015 01:10PM EST
PEOPLE Top 5 are the most-viewed stories on the site over the past three days, updated every 60 minutes
Picks and Pans: Pages
New on Audio
Groucho Marx (1890-1977), the man who once said he wouldn't want to join any club that would have him as a member, turns out to have been a member in excellent standing in the fatherhood fraternity—at least on paper. In this affecting and often poignant collection of nearly 200 letters that Groucho wrote to his daughter Miriam between 1938 and 1967, he appears as a caring and concerned dad. His crisp, funny missives brim with advice, praise, lectures about money, gossip ("[Dorothy Lamour] wears a short abbreviated costume that displays the thickest set of thighs this side of the giant sequoias in upper California"), family and showbiz news ("I am beginning a picture named Copacabana, and I am sure it will be just as dreadful as the name implies") and frequent reassurances of his love, even when Miriam sinks deep into alcoholism.
Who'd have thunk it? Groucho's stage persona, as displayed in 14 Marx Brothers films and the You Bet Your Life quiz show, was that of a wisecracking, cigar-smoking, lecherous coot. In arts Veritas, since in real life, he was wisecracking, cigar-smoking and thrice married, each time to a younger wife.
But these letters, written mostly in the mid-'40s and early '50s, show that Groucho was also the kind of man who, despite a hectic schedule, found time once or twice weekly to type or dictate epistles to a daughter who was away at college and later, sadly, being treated for alcoholism at the Menninger Clinic in Topeka, Kans. How heartbreaking for any parent to have to write a child, "I sincerely believe you are worth rehabilitating."
It is Miriam's alcoholism—she recovered in 1977, months before Groucho's death—and her father's wavering between support and frustration that make this moving reading and of interest to even non-Groucho fans. (Faber & Faber, $21.95)
by Peter Lefcourt
Lefcourt (The Deal) has plenty of faults as a novelist—humorlessness and insufficient knowledge of his subject among them—but he tells an involving story, and his other shortcomings would not seem so annoying if he weren't so all-fired self-important.
Not only does he title this trivial yarn about homosexuality in major-league baseball after the historic 1890s case of anti-Semitism in France, but he also heavy-handedly creates a sportswriter named Zola (novelist Emile Zola played a crucial role in exposing the French government's discrimination against Jewish army officer Alfred Dreyfus, who was accused of being a spy and was court-martialed).
Lefcourt's protagonist is Randy Dreyfus, an all-star shortstop for an American League expansion team in the late 1990s. Dreyfus, despite having a dishy wife, local TV personality Susie Dreyfus, and twin daughters, Molly and Dolly, begins to have doubts about his sexuality when the focus of his fantasies changes from Pia Zadora to D.J. Pickett, the Vikings' second baseman.
As Randy agonizes, Susie suspects she has a rival and sics a scruffy private eye on her husband. Meanwhile, Lefcourt drags not only the Zola character but the Vikings' straitlaced owners and a conservative U.S. President into the confusion. He also lapses into such gaffes as having a manager agonize over whether to remove his pitcher for a pinch hitter, which would not happen in an American League game, where designated hitters remove such problems.
Lefcourt also writes clumsily, describing a native French speaker as having a "Frog accent" and calls Dallas a place "where they routinely mowed down Presidents." And while Lefcourt refers only indirectly to the physical aspects of the Dreyfus-Pickett affair, he gets downright embarrassing when it comes to the romance. Dreyfus, who keeps likening being gay to "hitting lefty" (don't tell Wade Boggs), decides at one point to "try to explain to his young daughters that he was in love with another man, that every time he saw that man the Rockies crumbled and Gibraltar tumbled...."
Lefcourt tries to juggle the stories of Randy's convoluted love life and the team's drive for a season championship. In the process, he makes Dreyfus a faithless, shortsighted, unadmirable sort of jock. But he's never dull. (Random House, $20)
by Suzy Wetlaufer
Sherry Estabrook is the kind of reporter who can step over a corpse and fret only about getting blood on her stockings. Tough and talented, she can also score a scoop with a toss of her luxurious locks. Yes, Estabrook, the protagonist of this heart-stopping first novel, is the very model of an investigative journalist—until she stumbles upon that dream story, the potential prize winner that prods her toward a fatal Judgment Call.
Anybody who really knows Estabrook wouldn't be surprised by the lack of common sense. But Sherry is a woman of hidden lives and lies. Running away from a rotten relationship with her rich, elusive parents, she divides her time between the crime reporting that seems beneath her Harvard degree, and her liaison with a married photographer. As a diversion, she has developed a full-blown feud with her crotchety neighbors. The only solid relationship in her life is her friendship with fellow Miami Citizen reporter Belinda McEvoy, a young woman just as bedeviled by past betrayals.
Assigned with McEvoy to investigate schoolyard drug use, Estabrook is approached by Manuel Velo, 16, who claims to be an assassin for a cocaine ring, responsible for some 18 murders. To Sherry, it is "the most shocking, terrifying, newsworthy story she had ever heard."
Judgment Call recounts, in frightening detail and psychological depth, the seduction of Estabrook by this evil child—a psychopath Sherry chooses to perceive as "a very screwed-up kid who had lost his moral compass in a city with crime beckoning from every direction...."
Wetlaufer, herself a Harvard M.B.A. and former Miami Herald reporter, has written a richly textured thriller that finds its unique power in the ricocheting tensions of its diverse characters. (Morrow, $20)
>SCRUPLES TWO The latest doings and wooings in Hollywood, Manhattan and Paris among Judith Krantz's gilded guttersnipes emerge from Dana Delany's talented tonsils like a vocal massage, though her Irish and English accents need polish. (Random House, $16)
THE LOOKING GLASS WAR
Reading his 1965 novel, John le Carré offers a virtuoso display of characterizations—including one of George Smiley—that attest to his uncanny ear for the accents that define the English class system. Sadly lost in the abridgement, however, are some of the beautifully wrought passages that lift his work into the realms of humane literature. (Random House, $16)
THE CANNIBAL QUEEN An account of barnstorming America in an open-cockpit biplane, delivered in a gravelly voice and West Virginia twang, ought to add up to a memorable piece of Americana. Unfortunately, Stephen Coonts's lackluster prose and self-conscious reading make for a bumpy ride, though devotees of small planes will not be disappointed. (Simon & Schuster, $17)
THE GREAT GATSBY Christopher Reeve reads Fitzgerald's Jazz-age critique and intelligently but fails to find the right vocal nuances for demonstrating the social interstices separating Gatsby, his Long Island neighbors and the working-class Wilsons. (Durkin Hayes, $15.95)
SAHARA Tom Wopat's well-judged sense of drama and pacing and his firm grip on Clive Cussler's characters can't elevate this latest Dirk Pitt yarn (he raised the Titanic, remember?) above the comic-book level. (Simon & Schuster, $17)
Contributors:
Leah Rozen,
Ralph Novak,
Susan Toepfer,
Ben Harte.
Edited by Miriam Marx Allen
Advertisement
Today's Photos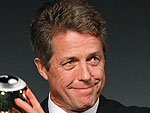 Treat Yourself! 4 Preview Issues
The most buzzed about stars this minute!